Another sketchbook post for the day. Planning out a few paintings for the next time I can afford supplies. I like to figure out my compositions while sketching. Working small lets be create variants quickly, then I take my favorites and go from there.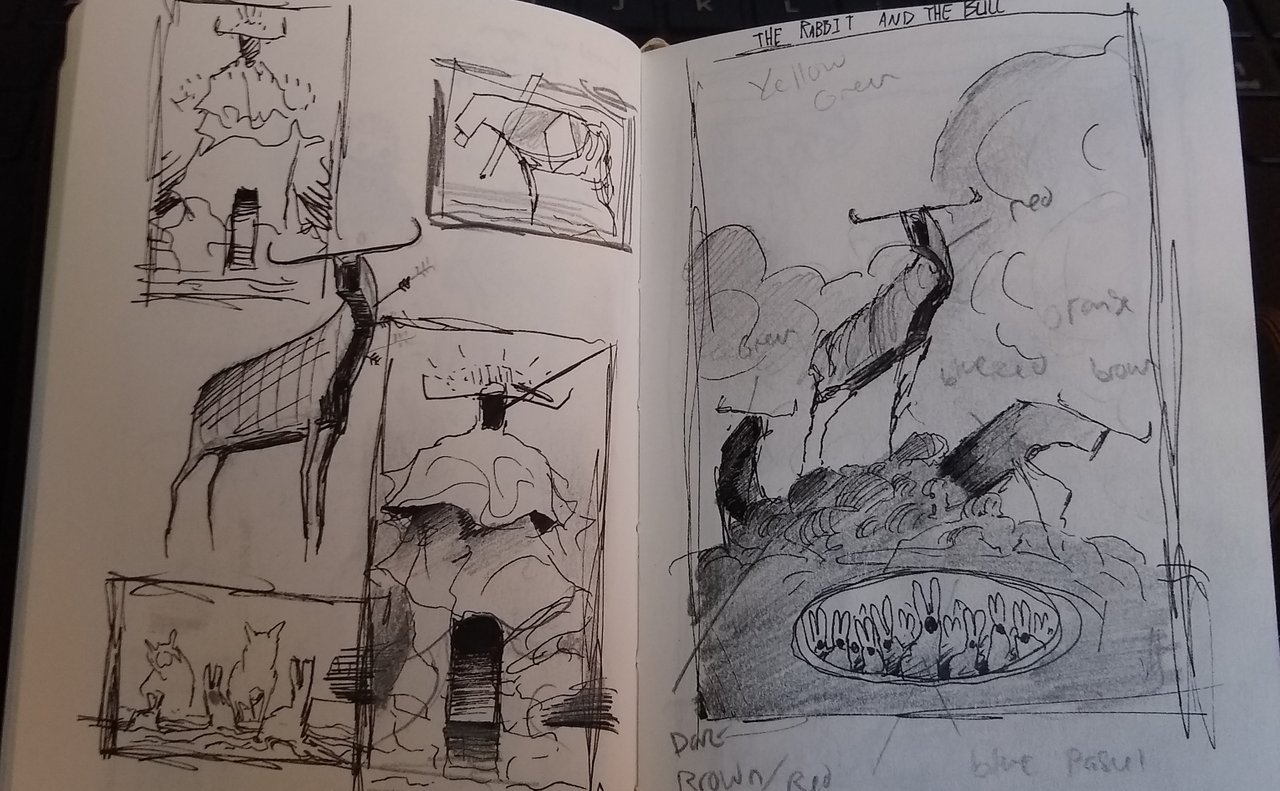 I try my best to figure out the color scheme but it rarely makes it to the finished piece. I don't clean my brushes very often and my watercolors are always dirty so I let them do their thing. I like the muddiness of it all. But If I know I want something to look more red or blue or whatever, I'll put it down pure and blend away. This way I get the vibe of the color but things stay subtle.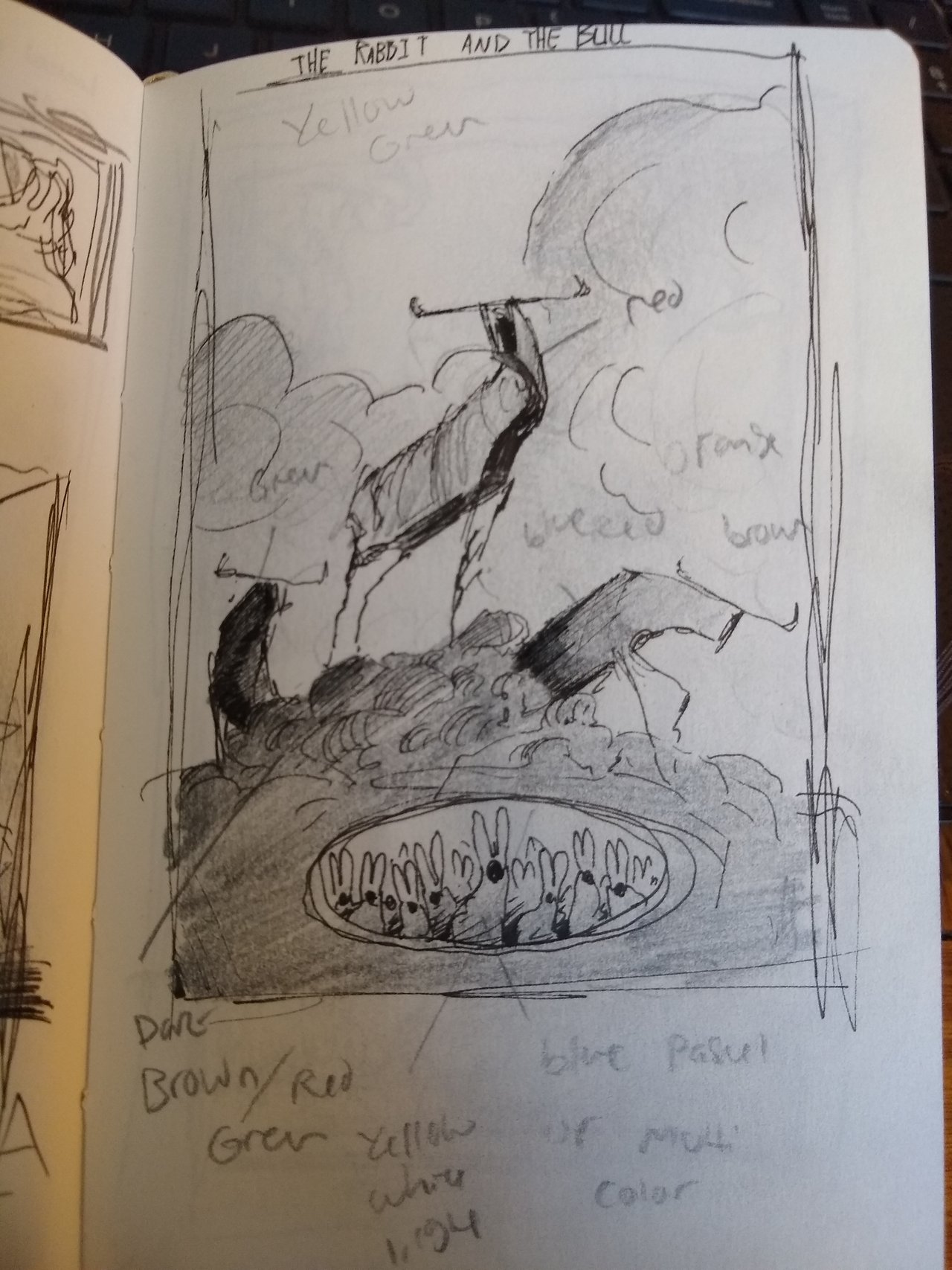 Here is a photo to provide some scale. I like to keep my sketches and ideas small. Blowing them up takes a lot out of me and usually makes me lose interest. I have a short attention span also so I gotta keep the ideas flowing XD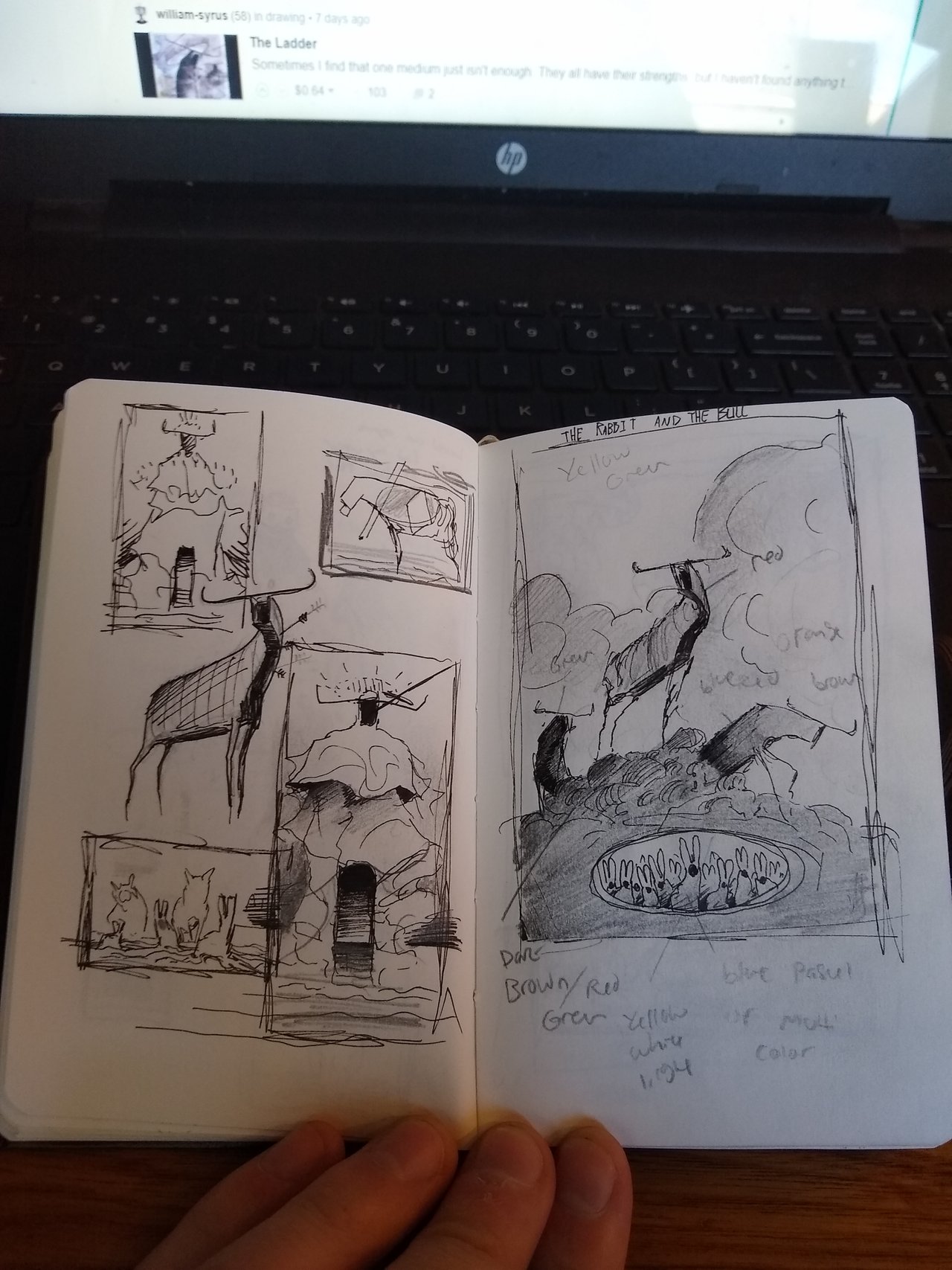 How do you plan out your larger pieces of art? Let me know in the comments.
Steem on!
-William