Sometimes I find that one medium just isn't enough. They all have their strengths, but I haven't found anything that can match the subtlety and forgiveness of charcoal. I once had an instructor say that whenever a person picks up charcoal and makes a mark they are taken back to when primitive man picked up a burnt stick and made a mark on a cave wall for the first time.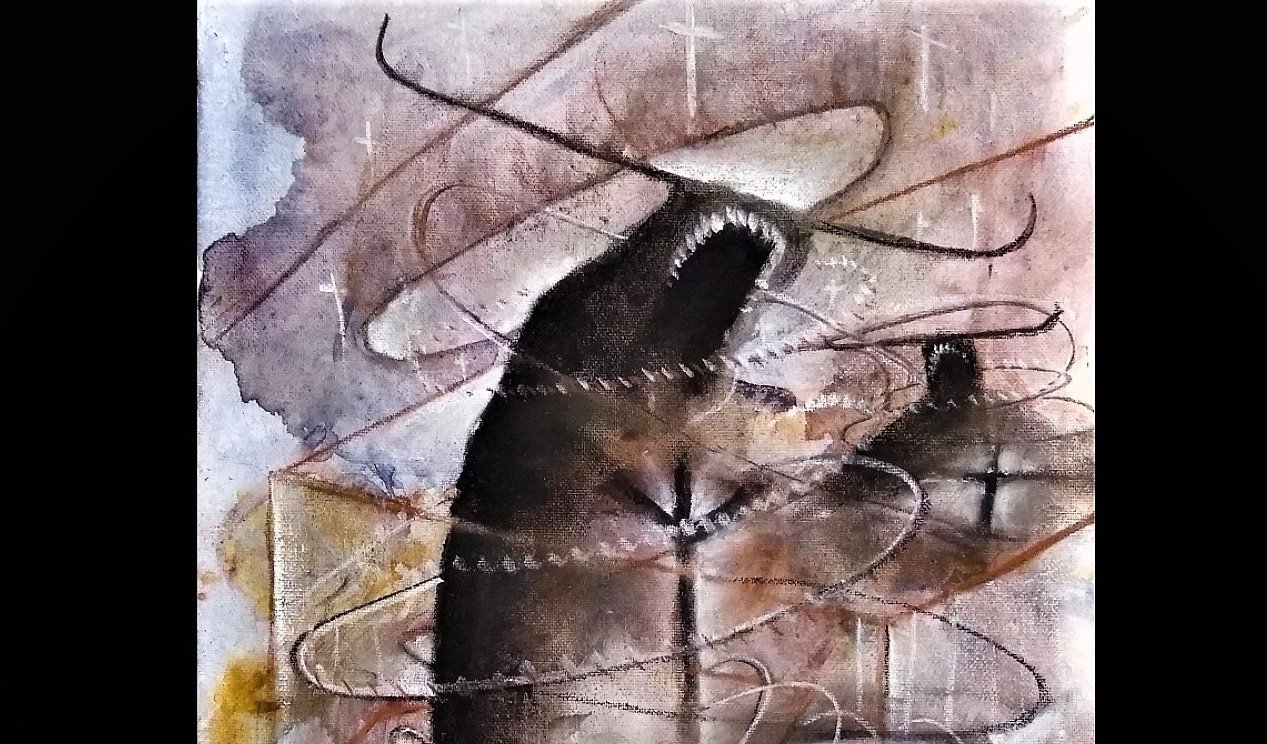 I wish I would have documented the creation of this piece. Sometimes you just loose yourself and the next thing you know, there it is. Raw and complete. I didn't stop for photos. I made this at a time when I felt stagnant with my watercolors. I had painted the same thing too many times and needed a change. I found an old abstract watercolor on canvas and laid water to it until it became an unrecognizable cloud of color. Once the background dried I put down the charcoal.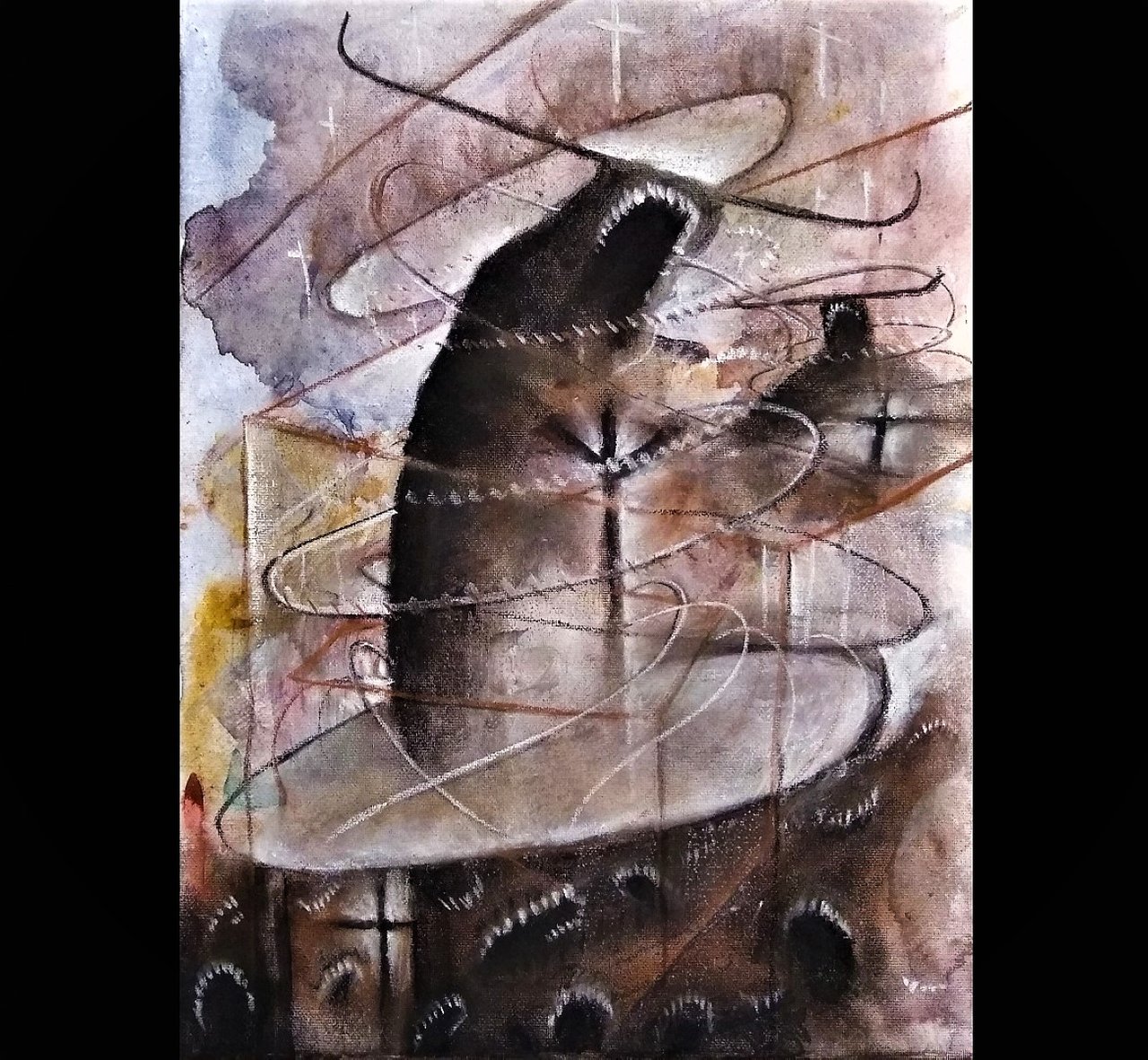 The Ladder. 11x15 watercolor & charcoal on canvas.