The Letter G
Dear Steemians
@ran.koree posted the 'We Draw the Letter G' challenge:

"We draw the letter G- CONTEST".
The previous Letter 'F' is here: "We draw the letter F". I wasn't very satisfied with my previous letter and will certainly redo A and F. As I mentioned in an earlier post I will try to keep the entire alphabet in a similar style.
I guess it's 20 more letters to go?!?
Many thanks and much appreciation to the participants of the previous challenges and 'F'. You guys rock! Great Job :)

@cabalen, @dianadee, @korle, @allyson19, @lismarcarolina, @london65, @leon1107, @jadung.
There is still time and I miss all the other participants: @crivec68, @mad-runner, @arezen33, @steembake, @stregamorgana, @yomismosoy, @quatro, @crivec68, @hedidylan, @tinster, @bidesign, @khiabels, @piumadoro. and @remyrequenart, @theithei, @cjsean.

Can't wait to see what everyone else will do. Surely the @msp-curation, @juliaponsford might come across @ran.koree amazing challenge here, as it truly is creatively stimulating. Again the amazing enthusiasm coming from all the participants is truly inspiring and moving.

Here's My 'G'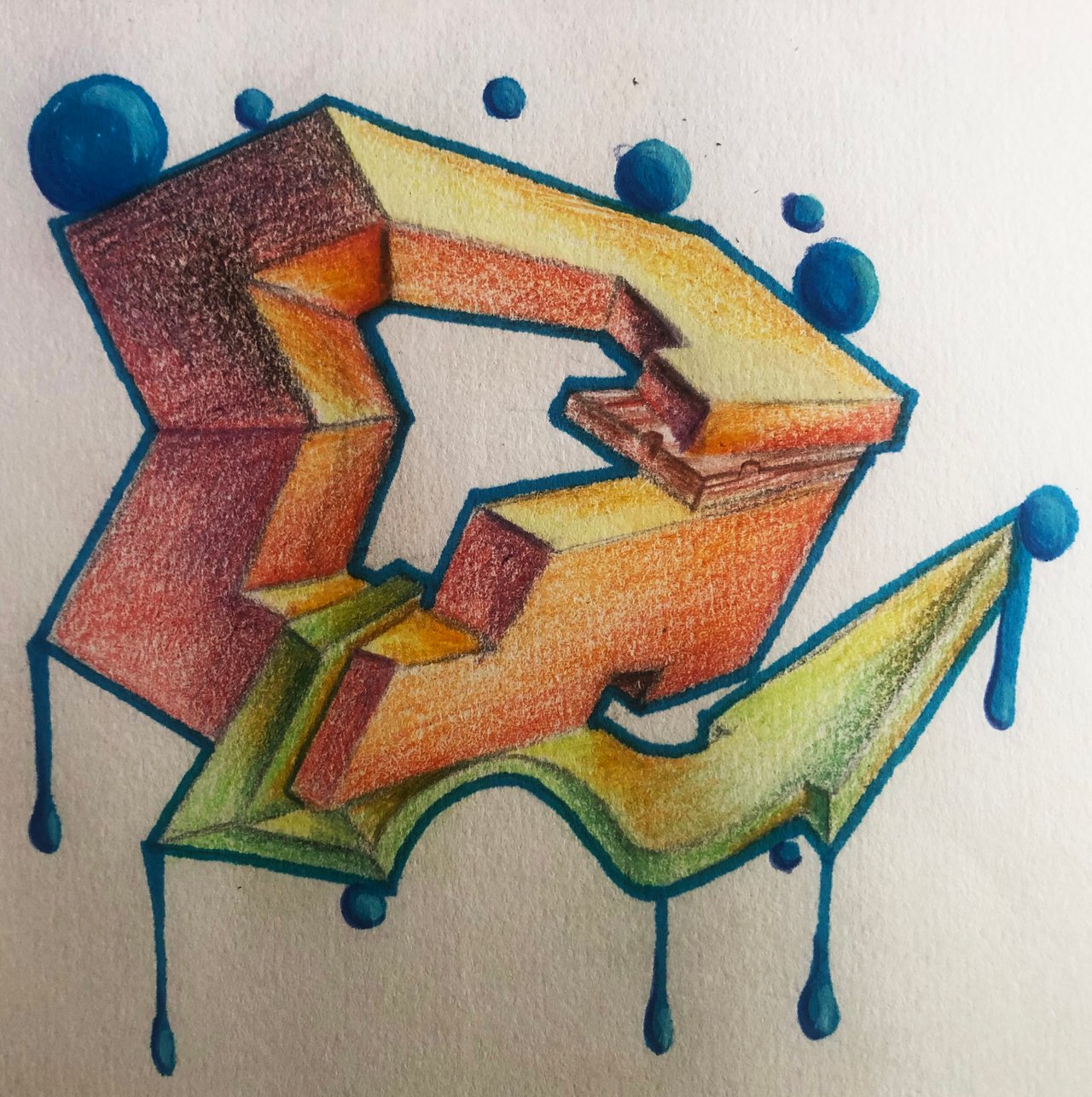 Here's How I got there.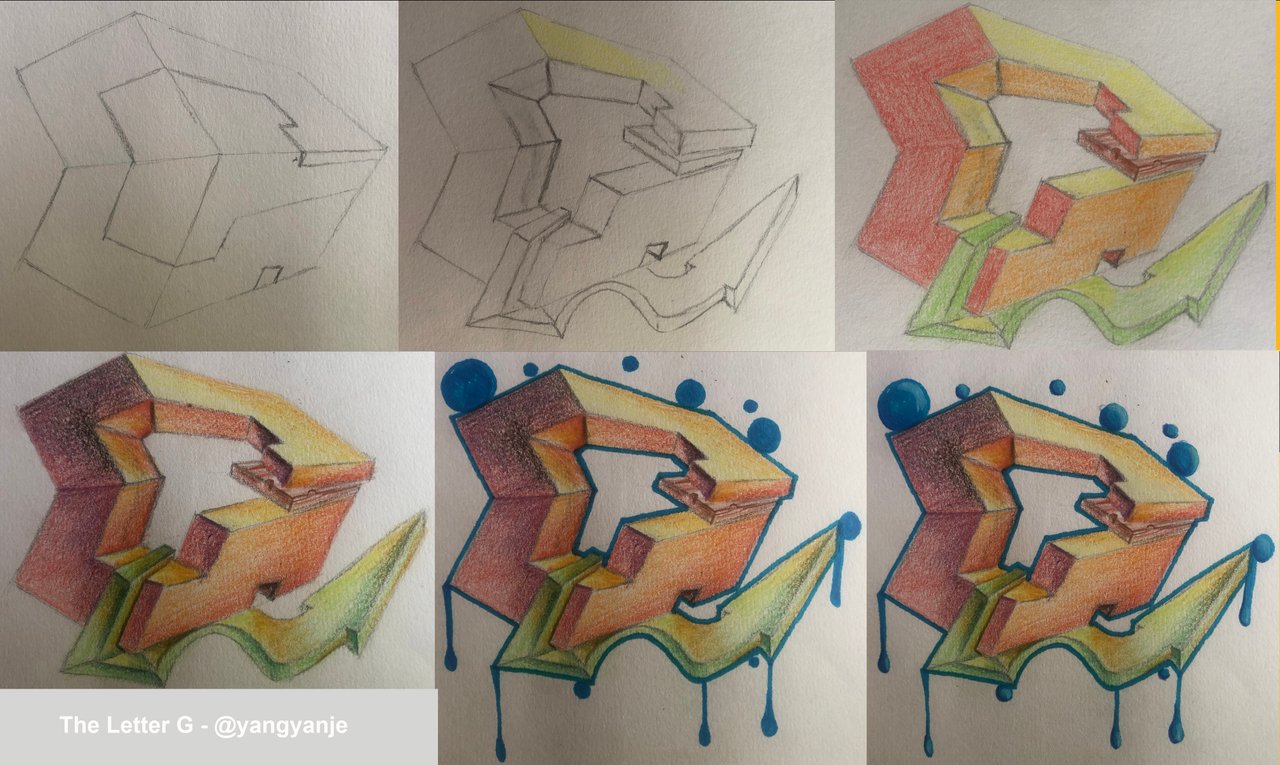 I used paper, color pencils , a acrylic markers and one acrylic white brush marker.

Had I known...? There is so much I don't know yet. What is I would know? I can't change the past, but the present, for which I believe each of us can find a key for a door within. Access that Door and it will reveal talent to a unique path. We choose if it's meant for us. - Soan Shinobi a @yangyanje original
[ NOTE: The past few weeks I concluded that steemit isn't for everyone, and that's important. For creative people, this blockchain and it's timestamp can be a great place for the publication of content, trademark outlines, ideas and learning. I came across people to which I passionately told I was a Steemian and they looked at me as if I didn't have all my mugs in the cupboard(improvised german figure of speech). Some asked me if I work for Steem. I replied, of course I do, but it's more that I work with Steemians. It's funny how so little people actually know about it. I think that with the right people, this place can bring forth individuals and communities that can drive the potential of a smart economy with great dapps. I also think we don't need the type of mass consumerism and people that don't understand what Steem is, how it can benefit a community or people who will just use it like instagram. Steem is idiot proof for mass adoption. I wonder how many people aren't yet aware about how powerful the steem Blockchain really is? Can you see it's potential unfolding?]