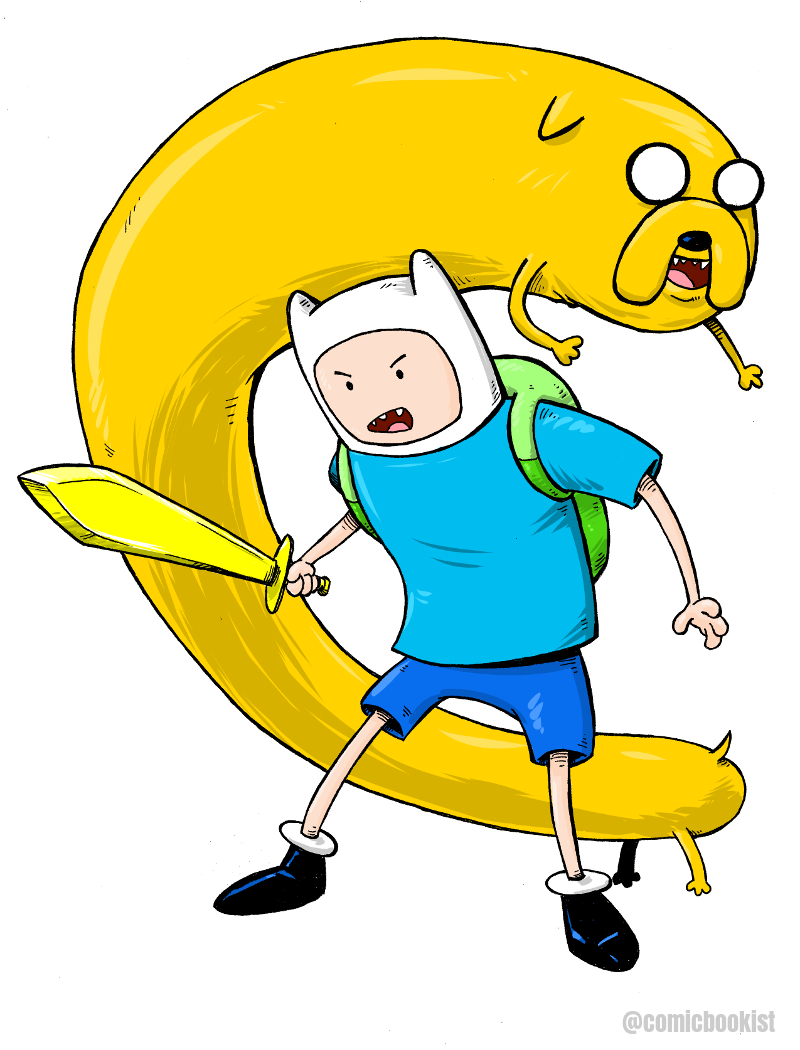 Here is my entry for this week's #drawitbetter contest! This week it focused on Cartoon Network characters. My drawing is of Finn and Jake from Adventure Time!
As with most of my work, I started out with a pen and ink drawing. I just used a piece of copy paper. Drew the characters in pencil and then inked over them with a 0.3 Copic Multiliner. I scanned it and used Clip Studio Paint to color it in using samples from another Adventure Time image as reference that I found on Google. I resized it, added the @comicbookist branding, and saved it via The Gimp.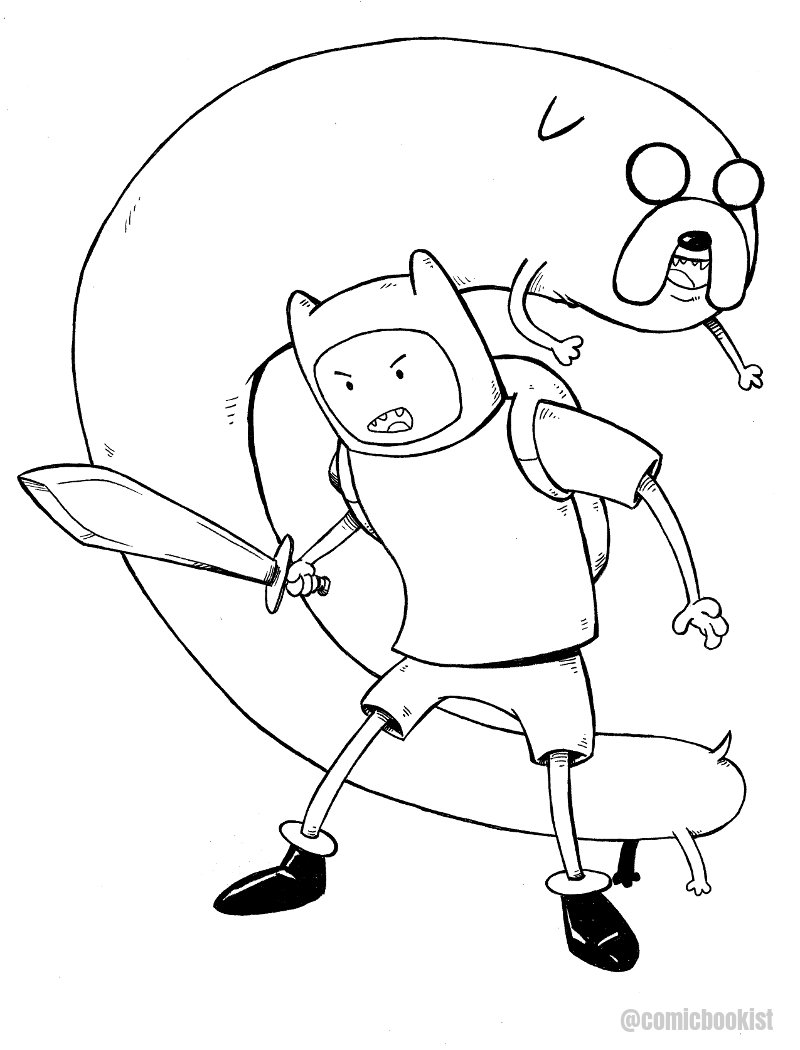 I didn't remember to scan in the original pencils to show the complete process for this piece, but I hope that the original scan of the pen and ink stage provides some insight. If you have any questions please feel free to ask.
---