Morning Dreamers!
Sorry it has taken me so long to write about my dreams. I was a way for the last 2 weeks and have only got back to my faithful laptop to tell you all about my dreams. I will give you an update on the last 2 nights I had. They have been pretty strange to say the least! See what you make of this…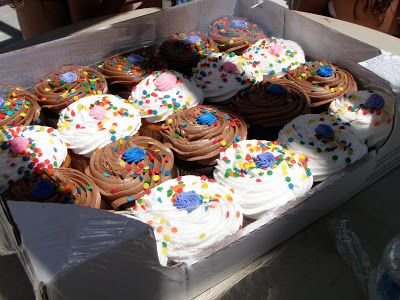 Wednesday 27th March 2019
I dreamed I was in Costco with my mum and dad. I wasn't shopping with them at the time. I decided to go off on my own. I had in my hands a box of 12 cupcakes. For those of you who have shopped in Costco will know when I say cupcakes, I really mean 'small' cakes or 'very large' cupcakes. Half of the box was full of their standard sized cupcakes and the rest were full of little cupcakes. I was looking through the boxes to find one with the nicest piped icing as some of them looked rather shabby. When I did find the box I liked the look of, I tucked into one. It was horrible! Not the usual standard I was expecting from Costco. I went to find a member of staff that I could take the cakes to to get a refund. When I did come across a lady I found my dad was there doing the same thing. The lady was really disgruntled and tried to find anyway possible not to give us the refund.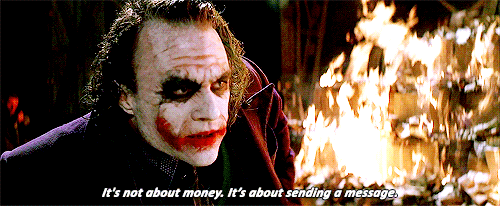 With my second dream, I found myself back in a room with some of my old work colleagues, Keeley and Steven. Keeley and I were standing at a high desk and we had to take pins out of this extraordinary large order of dresses. The dresses were all the same. Navy blue with thick shoulder straps. They looked like uniform dresses. It felt like we were on some sort of conveyer belt. I was folding up the dresses neatly in a pile. Keeley told me I didn't have to fold them, so in the end I just threw the dresses in a pile on the floor. The pins that I had were all stuck together like magnets. I mentioned to her about the pins. She said "That's what they do." She did come across to me like I was stupid. Then I saw some post that had to be dealt with. I saw one had a message on it in big red felt tip. It read "I think Platinumblue or Steven is dealing with this." I looked at the letter and it was post from another old work colleague with a letter of cancellation and proof of his no claims bonus. I looked at my watch to see what time it was. My watch was analogue and I couldn't see the hands. So I looked under the desk and I saw a cooker that had the time on it. It was 6pm. I said to Keeley "I will come in early tomorrow to sort it out." Kelley then said she had already dealt with it.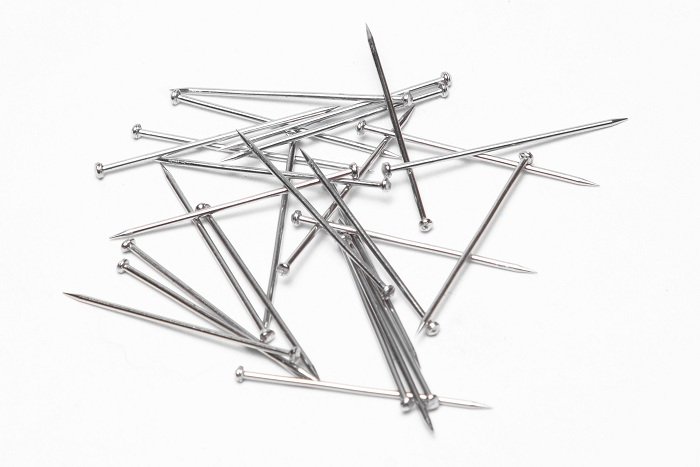 Ok…. weird dreams or what?! I do love cupcakes and I haven't had any sweet coming up for a week. I have to say I am really craving sweet right now. That's probably what the cupcakes meant. What I can't understand is why I didn't like them or why they had a funny taste. Funny to see my dad do the same thing. I don't know why the lady was so adamant not to give us a refund… I don't even know what the outcome was. I hope this doesn't happen in real life! I love cake!! As for my 2nd dream, I haven't seen these people for at least 5 years. I keep having dreams about my old work lately. I don't want to go back, but I did have some very good times and some very bad times too. What do you think??
If you enjoyed this dream, why not read my diary.
Dream Diary
March
12/3/19 | 11/3/19 | 6/3/19 | 5/3/19 | 3/3/19
February
No posts
January
13/1/19 | 9/1/19 | 7/1/19 - Part 2 | 7/1/19 - Part 1 | 2/1/19 | 1/1/19
November
No posts
October
22/10/18 | 17/10/18 | 16/10/18 | 12/10/18 | 9/10/18 | 8/10/18 | 7/10/18 | 6/10/18 | 2/10/18 | 1/10/18
September
30/9/18 | 19/9/18 | 18/9/18 | 16/9/18 | 11/9/18 | 10/9/18
August
31/8/18 | 23/8/18 | 22/8/18 | 21/8/18 | 20/8/18 | 19/8/18 | 18/7/18 | 17/8/18 | 16/8/18 | 15/8/18 | 14/8/18 | 13/8/18 | 12/8/18 | 6/8/18 | 2/8/18 | 1/8/18
July
31/7/18 | 30/7/18 | 29/7/18 | 23/7/18 | 22/7/18 | 19/7/18 | 18/7/18 | 17/7/18 | 16/7/18 | 15/7/18 | 12/7/18 | 11/7/18 | 10/7/18 | 9/7/18 | 8/7/18 | 5/7/18 - Part 2 | 5/7/18 - Part 1 | 4/7/18 | 3/7/18 | 2/7/18 | 1/7/18
June
30/6/18 | 29/6/18 | 28/6/18 | 27/6/18 | 26/6/18 | 25/6/18 | 24/6/18 | 20/6/18 | 19/6/18 | 18/6/18 | 17/6/18 | 15/6/18 | 13/6/18 | 12/6/18 | 11/6/18 | 10/6/18 | 9/6/18 | 8/6/18 | 6/6/18 | 5/6/18 | 4/6/18 | 3/6/18 | 2/6/18
May
31/5/18 | 30/5/18 | 29/5/18 | 28/5/18 | 27/5/18 | 25/5/18 | 24/5/18 | 23/5/18 | 22/5/18 | 21/5/18 | 20/5/18 | 19/5/18 | 18/5/18 | 17/5/18 | 16/5/18 | 15/5/18 | 14/5/18 | 13/5/18 | 12/5/18 | 10/5/18 | 9/5/18 | 7/5/18 | 6/5/18 | 4/5/18 | 3/5/18 | 2/5/18 | 1/5/18
April
30/4/18 | 29/4/18 | 25/4/18 | 24/4/18 | 23/4/18 | 21/4/18 | 17/4/18 | 16/4/18 | 15/4/18 | 14/4/18 | 13/4/18 | 12/4/18 | 11/4/18 | 10/4/18 | 9/4/18 | 8/4/80 | 7/4/18 | 6/4/18 | 5/4/18 | 4/4/18 | 3/4/18 | 2/4/18 | 1/4/18
March
31/3/18 | 30/3/18 | 29/3/18 | 28/3/18 | 27/3/18 | 26/3/18 | 25/3/18 | 24/3/18 | 23/3/18 | 22/3/18 | 21/3/18 | 20/3/18 | 19/3/18 | 18/3/18 | 17/3/18 | 16/3/18 | 15/3/18 | 14/3/18 | 13/3/18 | 12/3/18 | 11/3/18 | 10/3/18 | 9/3/18 | 8/3/18 | 7/3/18 | 6/3/18 | 5/3/18 | 4/3/18 | 3/3/18 | 2/3/18 | 1/3/18
February
28/2/18 | 27/2/18 | 26/2/18 | 25/2/18 | 24/2/18 | 23/2/18 | 22/2/28 | 21/2/18 | 20/2/18 | 19/2/18 | 18/2/18 | 17/2/18 | 16/2/18 | 15/2/18 | 14/2/18 | 13/2/18 | 12/2/18 | 11/2/18 | 10/2/18 | 9/2/18 | 8/2/18 | 7/2/18 | 6/11/18 | 5/2/18 | 4/2/18 - Part 2 | 4/2/18 - Part 1 | 2/2/18 | 1/2/18 - Part 2 | 1/2/18 - Part 1
January
30/1/18 | 29/1/18 | 28/1/18 - Part 2 | 28/1/18 - Part 1 | 26/1/18 | 25/1/18 | 24/1/18 | 23/1/18 | 22/1/18 | 21/1/18 | 20/1/18 | 19/1/18 | 18/1/18 - Part 2 | 18/1/18 - Part 1 | 17/1/18 | 16/1/18 - Part 2 | 16/1/18 - Part 1 | 15/1/18 | Weird Dream 4 Years Ago | 14/1/18 | 13/1/18 - Part 2 | 13/1/18 - Part 1 | 12/1/18 - Part 2 | 12/1/18 - Part 1 | 11/1/18 - Part 2 | 11/1/18 - Part 1 | 10/1/18 | 9/1/18 - Part 2 | 9/1/18 - Part 1 | 8/1/18 | 7/1/18 | 6/1/18 | 5/1/18 | 4/1/18 - Part 2 | 4/1/18 - Part 1 | 3/1/18 | 2/1/18 - Part 2 | 2/1/18 - Part 1 | Weird Dream 4 Years Ago | 1/1/18 New Years Day