How to prepare theory test for German driving license? - Software or Book? How many questions? What are steps involved?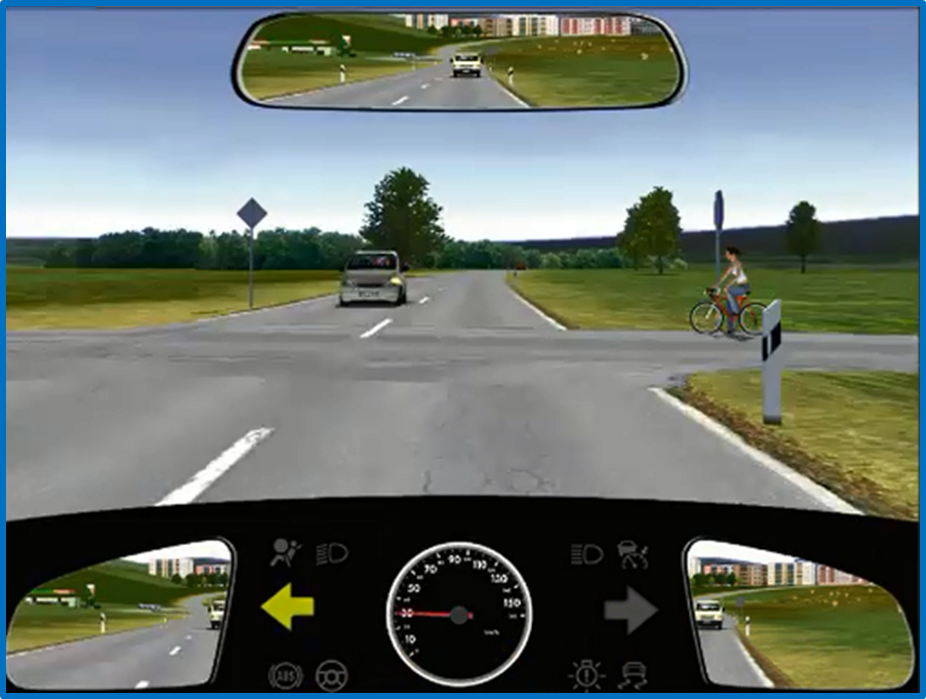 It is not so difficult but also not a so easy job, just it is a matter of focus and time which you spend to prepare it on your computer.
Software from driving schools contains almost 1059 MCQ questions, including some videos as well. Software has only questions which are the part of your final exams. (available in many languages including English as well).
You can get book as well from the school, book is good for more understanding but it is not sufficient for the examination.
Recommendation (Either Software or book)
The 1st and most prior thing is the software, it is the only software where you can do practice. At the spot you will know either your answer is right or wrong.
Can I share software with friend?
Answer is no, because once you attempted a question then it is marked forever then your friend will not be able to do practice for that question and vice versa.


How many Questions in Final Exams.?
There are 30 MCQ type questions in final theory examination (Basic Knowledge =20 + Category B= 10).



Depending on the type / importance of question each question has different points (Marks) ranges from 2 to 5. So, the total points (Marks) of 30 questions in the final examination may vary from 100 to 115.
Note:
You can do it in English in the test center about which you have to say to the test dealing person (in DEKRA center) but for practice the software which you will get it from the school has already multiple language options.
What is passing criteria?
There are no passing marks, but there is losing marks limit system.
To pass the test the maximum points which you can lose is 10. If you lose more than 10 points then you will lose the test.
Example:
If you made mistake in 3 questions with points 2,3,5 then you lost 10 points, means you will pass the test. If you made 4 mistakes but each question is of 2 points then you lost only 8 points.
But if you made more mistakes in questions with 5 points, then more chances to lose the test.
So, don't lose more than 10 points.


Result:
Once you are done with test and click on the submit button, Result will be on screen. You will get the certificate at the spot. Afterwards you can contact your school for practical driving schedules. Good Luck.
Upcoming:
In my upcoming post I will explain much more including the following.
How to start an application, which documents are required?
How to get converted your country driving license into German one
How does the software work? What is its layout? (video elaboration)
Will make some videos about learning theory test (Syllabus).
German road signs and how to follow those.
Much more.
Note:
If you are interested in this topic then please follow me, click follow then you will automatically be notified about my new post.
Any question, please comment below and don't forget to vote if you liked it. Thanks for taking time.