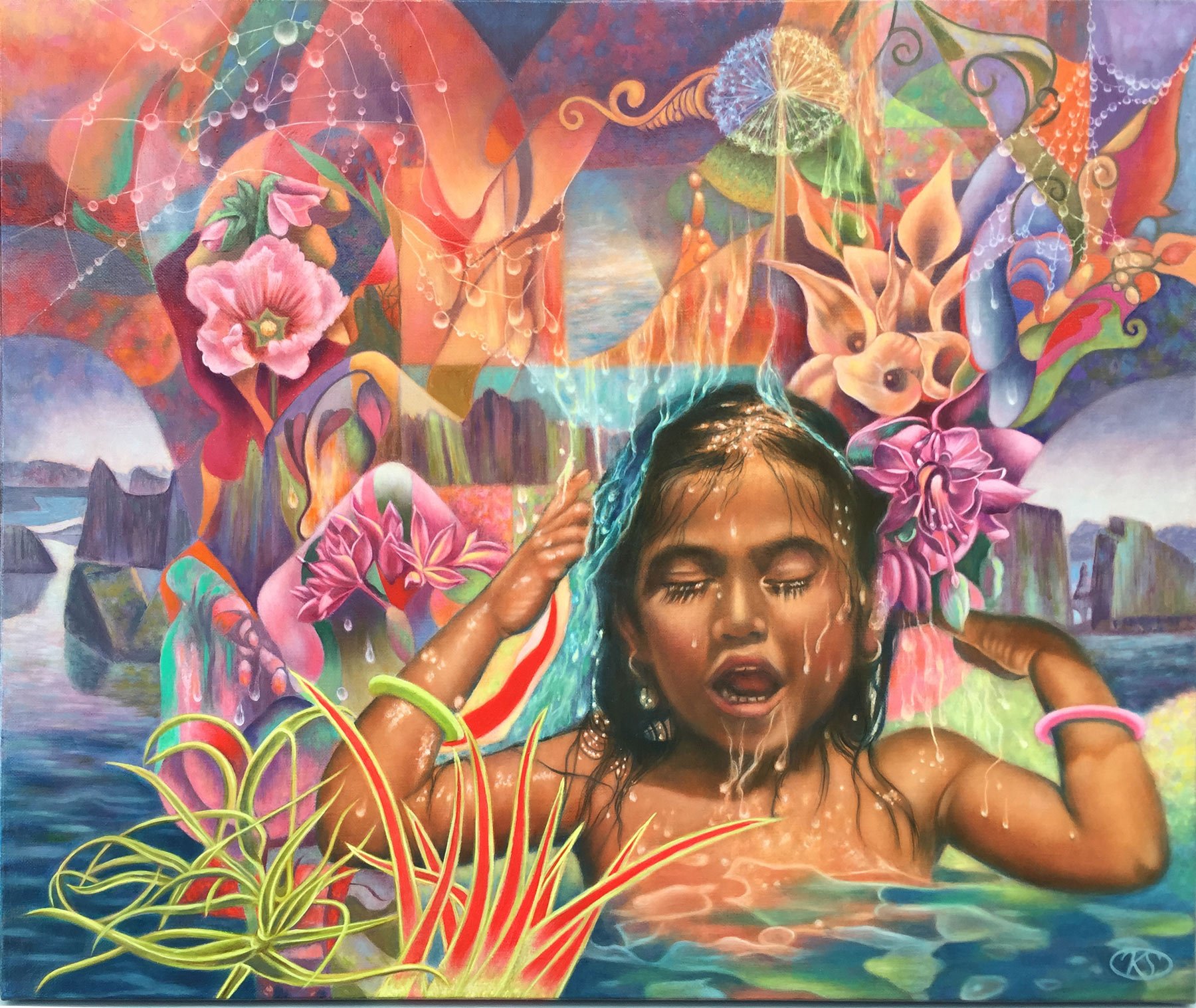 So I am calling this one finished. I admit having spent an inordinate amount of time on this one; it is a small format.
Part of painting is finding a way to include in a composition the things we love to render: water drops on a spider web, a lovely huggable little girl, a dandelion. Color contrasts. Space. Flowers.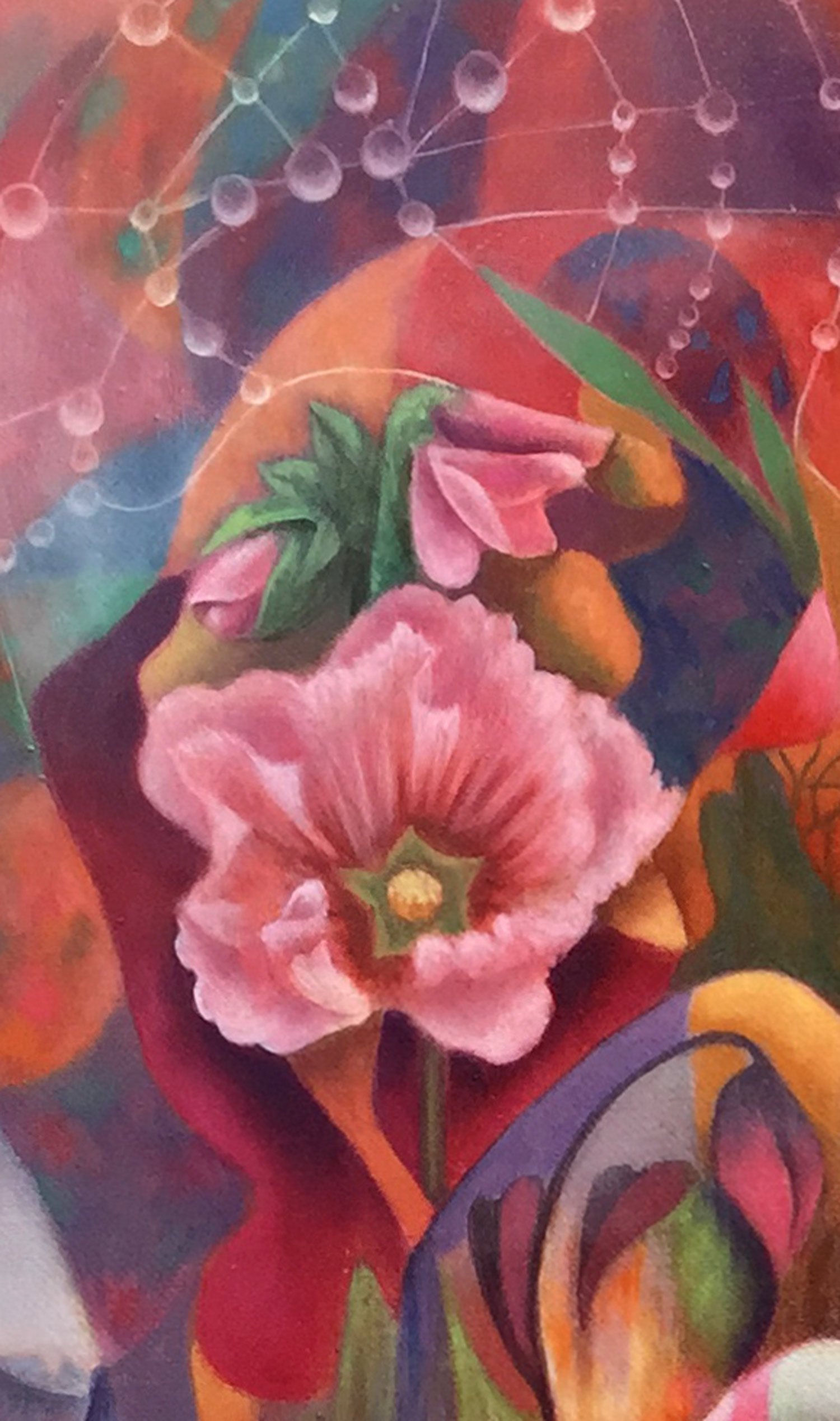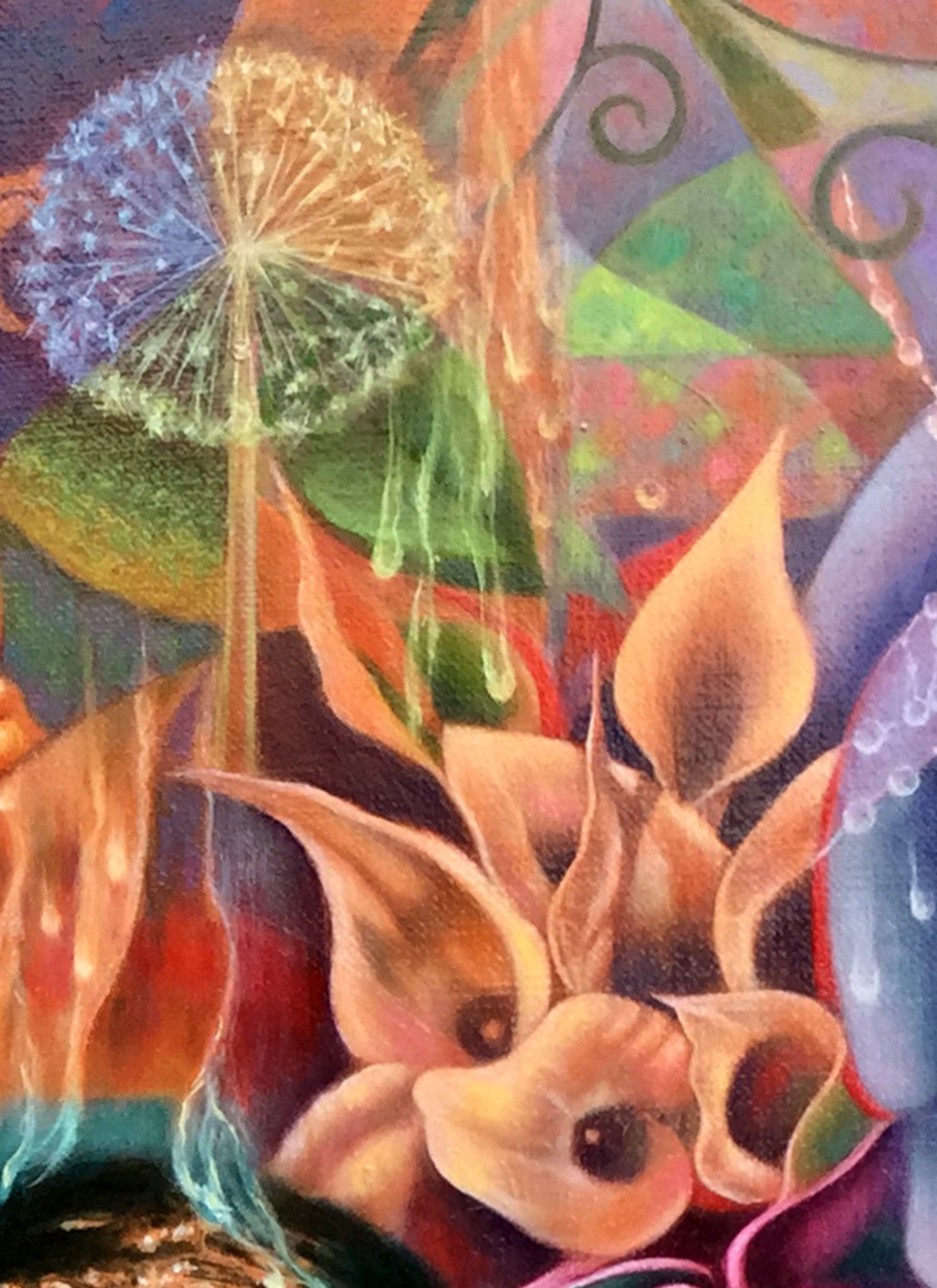 Hope you enjoyed the post.
My website: www.kathleenscarboro.fr