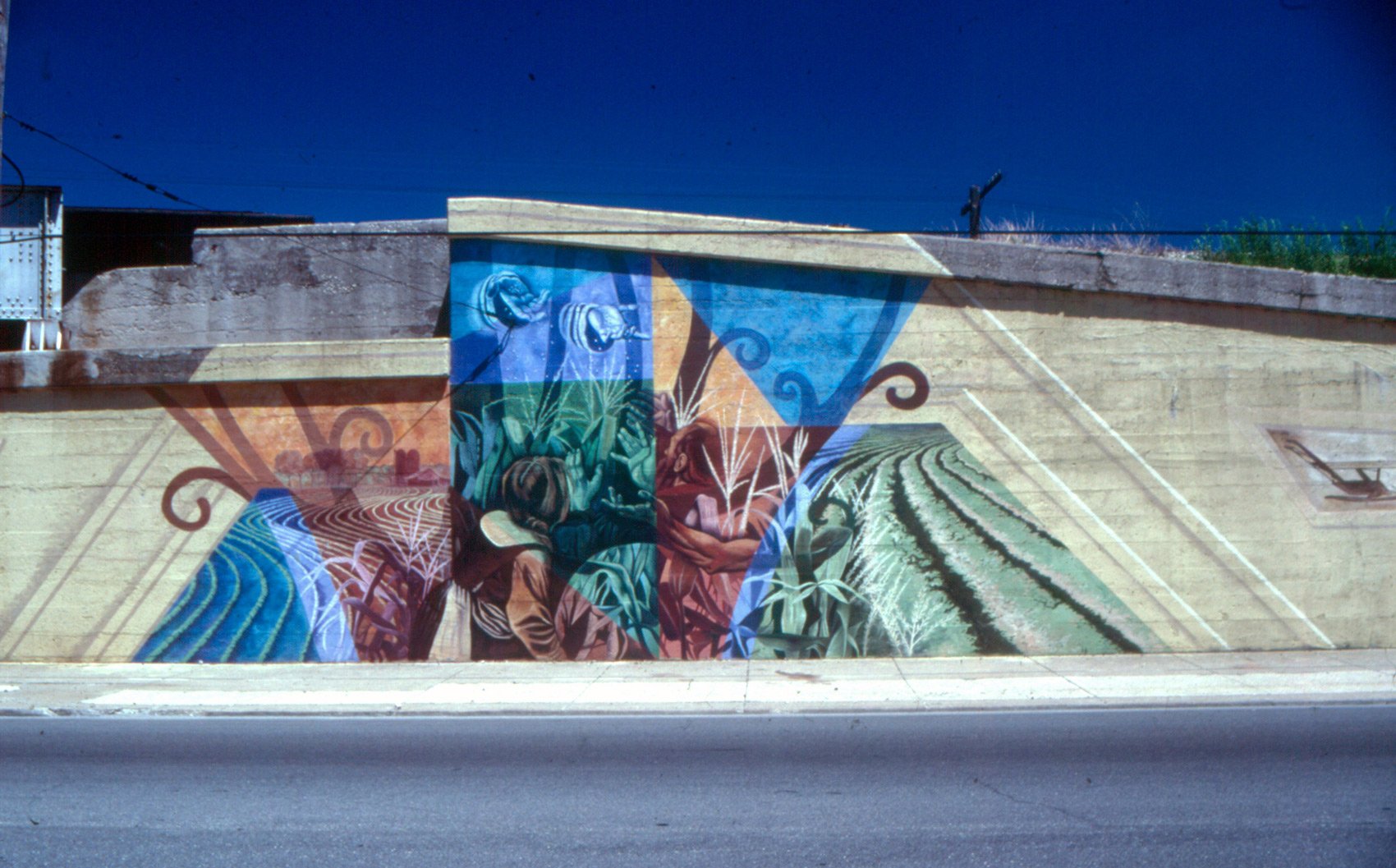 From the Hands of Ceres; Ode to Will County Farmers
Mural on concrete, 14'H x 68' W 4 x 21 meters
This mural is located on a railroad abutment wall in Joliet, Illinois - a part of the United States where farming is of great importance. In this composition we see the hands of the goddess benevolently distributing grain to the grateful farmers.
Ceres was the Roman goddess of agriculture and grain. She was beloved for her service to mankind, having given them the gift of the harvest - the reward for the cultivation of the soil. Ceres was truly the nurturer of mankind, except when angered in which case she stopped all the plants and crops from growing, causing famine.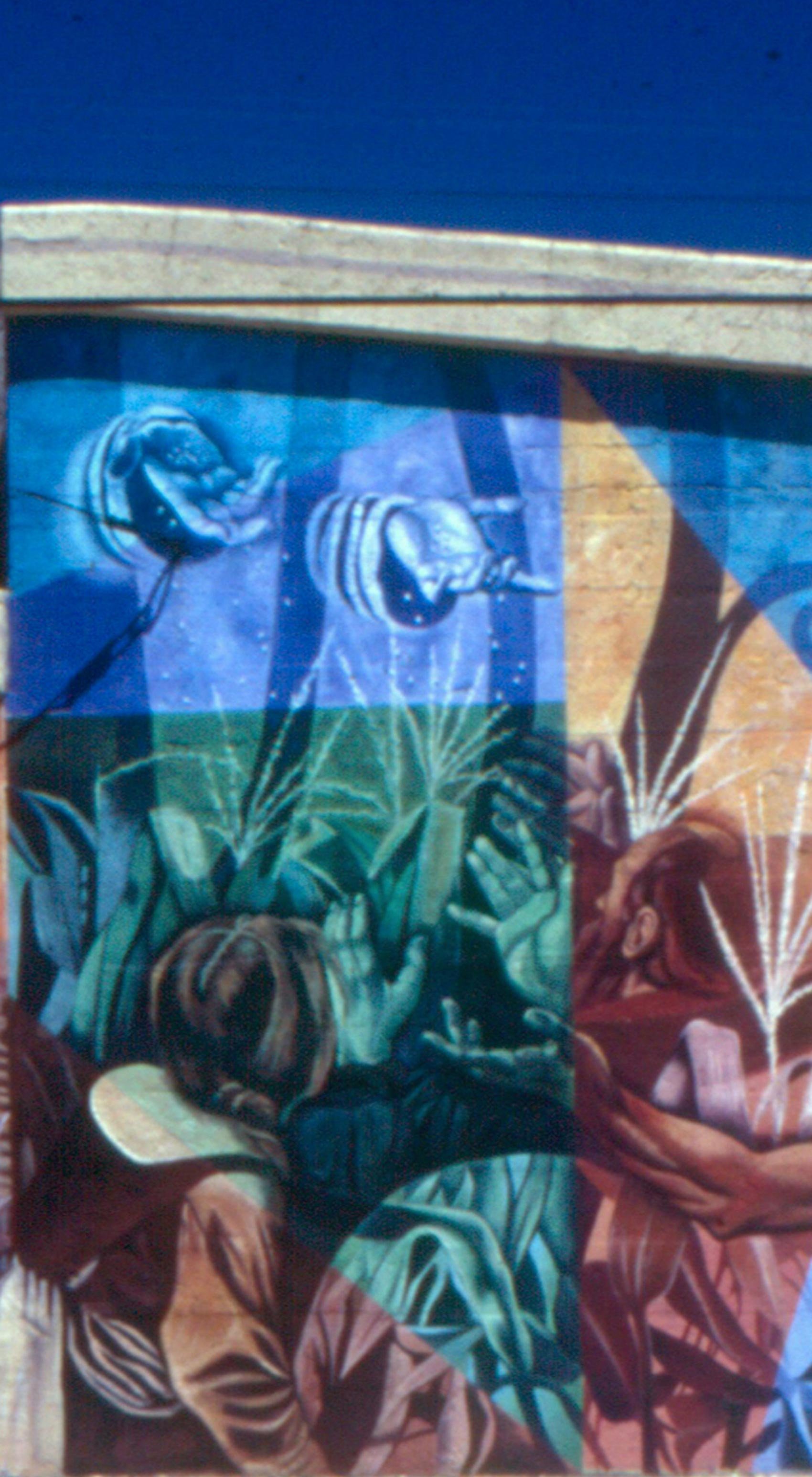 Thank you for checking out this post,
My website: www.kathleenscarboro.fr