I know, I know... everyone says to not have expectations to avoid being disappointed.
---
I do not live by this rule.
---
I have very high expectations for my life! And guess what? They are met. I refuse to settle for mediocre. I will not. Cannot.
Am I sometimes disappointed? Maybe. But it's not soul crushing. I just keep going. Eventually my needs are met by this wonderful Universe. Why? Because I know, like I know, like I know that they will be met!
I say do not be afraid to expect! Expect all the best for your life, why not?! I think you'll be pleasantly surprised when you do.
Hope you didn't expect a longer post though... cause...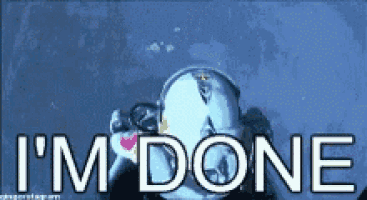 giphy