Did you think the Drugwars map was the last big thing? Oh no, our bag of goodies is large and not even close to being empty. There is still so much to come. Today, we decided to make a little teaser post and announce the next huge update that will soon take place. When? Hmmm, when it is finished :) This one is quite large and involves many things to function normally but we are working on it every day and will be happy (fingers crossed) if we finish it by autumn so wish us luck.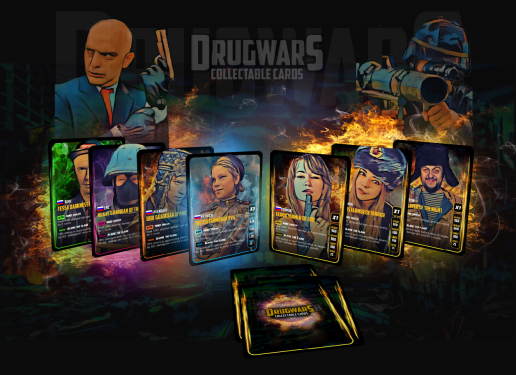 The thing is, these cards will not be just simple collectible cards because nothing is ever simple with us. We are always trying to push our limits and go just a bit further. These cards will be collectible, that is true but they will also be used in the game as an important part of the battle. Sure, a million questions are popping in your minds. We will try to answer a couple of them but only a couple. We did say how this is a teaser post so it will leave you wanting for more. Mysterious? Yup, that's us.


Cards, cards, and even more Drugwars cards. There will be different sets of cards, heros, units, buildings, and consumables. They will have different levels and different unique abilities for players to use in the game if they so wish. Cards can be collected and traded with others or used in the game. Our existing buildings and units will also become cards.


Ok, so... You are familiar with Drugwars battles, right? Players will be able to add cards to the battle besides units, if they want, of course. Battles will still be possible without the cards. Some cards will give units extra abilities or strengthen the existing ones, some will influence the opponent, amount of resources to steal, some will change the existing rules of the battle and some (hero cards) will act like special and powerful additional units that will shake things up a bit. We are preparing colorful characters with interesting backgrounds and origins from all over the world.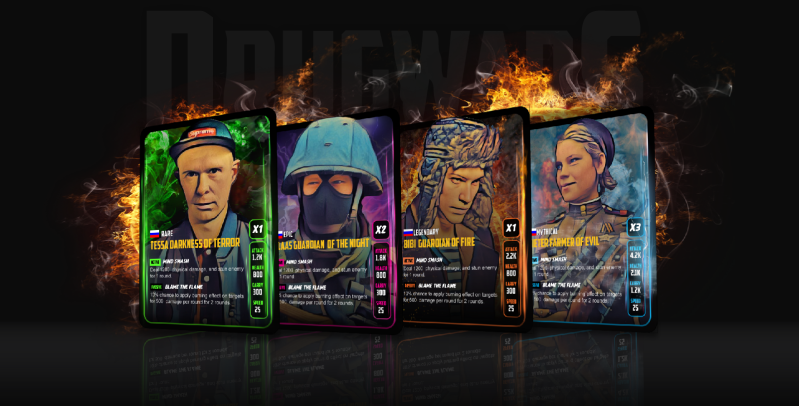 There will be lots of different cards to use and all of them will be able to level up by upgrades. Yes, you will upgrade them by joining the same cards together to level them up. That way, you will no longer have 2 or 3 Ninjas at level one, for example, but one Ninja at level two. And just how many cards are coming?
150+ heroes
20+ new units
20+ new buildings
20+ consumables
existing buildings and units


Are you paying attention? Got everything? Let us recap. There will be collectible Drugwars cards will multiple uses. You can buy them and trade them, collect them all and prove to be the best collector there is. You can also use them in battles by adding them next to your units before attacking an opponent. Those cards can be leveled up by adding the same one together. We are sure that you are looking forward to them, and so are we, but you will need to stay patient until the end of summer for us to finish everything up. One day, they will also come out of their virtual form and become real tangible cards and collectibles that you can hold in your hands.
Oh and, besides purchasing the cards, you will also be able to earn them with jobs/mission that will come soon so prepare yourself for those by stocking up your units. More missions, more chances to win, more cards for battles. The math is simple.