"You see Marty, Dallas will be a great opportunity for everyone but only one person can go." the boss smiled deviously as he took a cigarette out of his pocket
"Can I be that person, boss?" Marty asked as he rushed to light the cigarette for his boss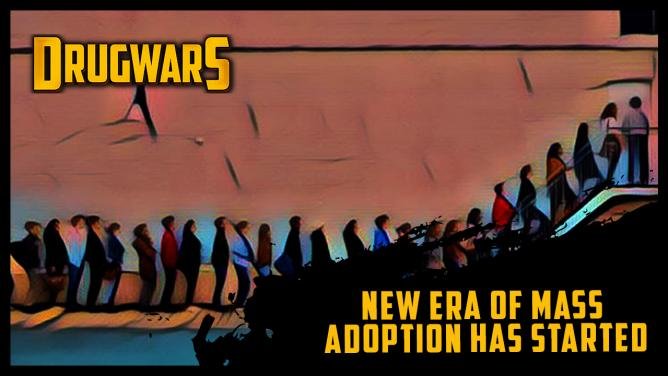 We keep setting that bar higher and higher. As soon as we reach it, we pull it up some more. What is the point of progress if not stepping out of your comfort zone and pushing yourself to be better. We can always be better. With that in mind, welcome to the new era of Drugwars. Welcome to mass adoption.


After planning it, announcing it and working hard on it through many many many days and nights, we made history. Drugwars is now open to more players than ever and is ready for a new era. We are happy to announce that players no longer need steem account to log in.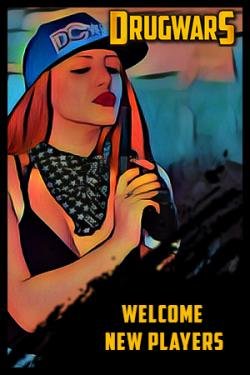 You can now login with your Facebook account, Google, and Vkontakte. You can still use your steem account by signing it via steemconnect. We are accepting more and more players to join and are excited about the mass adoption of the game. You can now tell your friends and welcome them in. For many people, this will be the first encounter with playing a game and being able to earn from it. Just think about how many hours are spent on playing various games on Facebook and how little people get out of it. With Drugwars, while the drugs are virtual, the money is very much real and instead of pooping those colorful candy bubbles in her spare time, your girlfriend can now become a part of your gang in Drugwars. Social logins will provide easy access to the crypto world and bring more people to steem platform as well. We are proud to be the most accessible game on the blockchain and we will continue to grow.
And what does this mean for you, a player who has been playing the game for some time now? More players means more people for you to attack and steal their resources and it also means bigger rewards because you can be sure that many of them will be buying those upgrades to get ahead faster. Say hi to the new ones in discord and welcome them to the game. Open your gang doors to them and teach them how things are done.


Have you noticed how fast the game is? We have removed the customjson and are using the same validators to sign transaction directly to our database. What does this mean? We are an independent platform.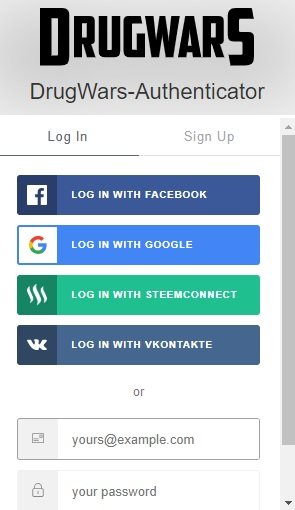 With removing custom JSON operations from the database protocol, players no longer have to wait for a certain operation to be completed. From 3 to 10 seconds before it is almost instant now. This came as a lovely little bonus of adding more sign in options and our way of removing the clutter from the blockchain. Are you enjoying the speed and loving how everything happens as soon as you click on a certain button? We sure are.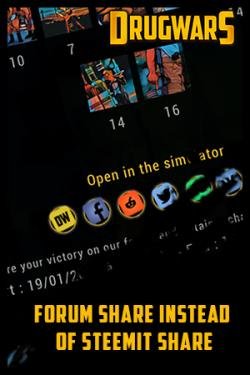 Speaking of "removing the clutter from the blockchain", there will be no more sharing of your battles on steemit. While you as a player consider it fine, we all need to realize how putting one photo in a steemit post is not really adding value to the platform. It is adding value to our game, of course, and we appreciate it. That is why we are not removing the share, only moving it to our forum. Your battles will still receive our upvotes just like before but they will be in another place. We are looking forward to seeing your battles and the amounts you stole. Show us what you've got!


You no longer have to worry about missing those resources because you can use Paypal to buy Future tokens and use them instead. Soon, you will even have an option to use Paypal to buy upgrades directly but until then, enjoy the option of buying and using Future tokens all in one place, the game itself.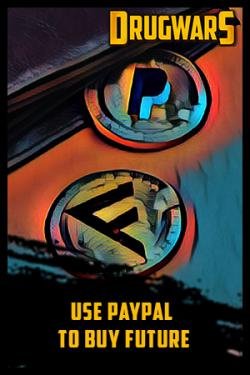 The price of Future is rising and we are very happy to see its value has increased independently of the steem price. We know it would happen and are enjoying every moment of its growth. Have you noticed how rewards are getting bigger all the time? We are giving more and more Future tokens day by day and will continue to do so. Our talks with exchanges are continuing and we are satisfied with how they are going so far. Future token will soon be listed in different exchanges and you will have even more options of acquiring it.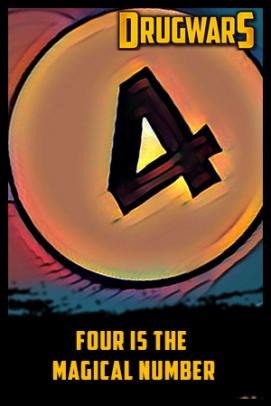 Four is the magic number here. Your units now have 4 elements of offense and 4 elements of resistance. In offense, there are attack, health, carry, and speed while you have resistance from physical, chemical, fire, and bullet. Once you build a research center, you can train your units to become better and better in their skills and the higher the level of that building is, the faster they will be trained. This means that your Rowdy and a Rowdy from your enemy no longer mean the same thing. The same goes for all the other units and is adding more complexity to the game and complicating it in just the right amount to make it even more interesting. Have you trained your units yet?

"Well Marty, it all depends on whether you have what it takes or not. I am paying for it after all so I expect the person to promote my business. Can you talk in front of other people Marty?" the boss knew Marty was not the right man for the job but appreciated his enthusiasm. The kid can always dream.
"Can I at least help with picking the person?"
"We'll see Marty, we'll see." There was a lot at stake and the boss knew the right person would be hard to find.