Do you love games? Have you heard that there is a huge event dedicated to playing them? DreamHack is the world's largest digital festival focused on everything you can do with computers, the Internet and digital entertainment. It is focused on gaming, communication, programming, designing, music composing etc. For a couple of days, people all around the world come to one place and share their time on different tournaments, live entertainment of various musicians and magicians. You can play, sing, dance, listen to lectures or even enter Cosplay competitions. This year, Drugwars is taking one of you and ensuring you get to enjoy ALL OF IT.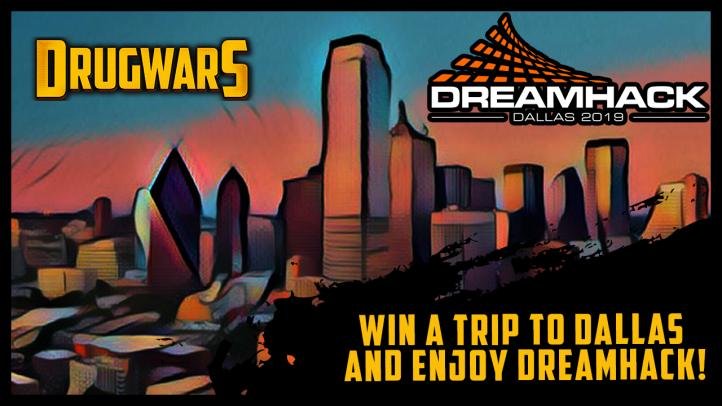 Dreamhack is taking place in Dallas from May 31st to June 2nd and you can get all the information about it here:
DREAMHACK.
. We have decided that we are picking one of our players and covering the expenses of the ticket along with reimbursing the part of costs of travel expenses. You will be expected to do something in return, of course, but if you love the game then talking about it and promoting it is not really a hard job now is it? :)


We will be accepting applications until 24th of May (next Friday) and we will announce our decision on Saturday 25th of May. This will leave 6 days for that one lucky person to pack his or her bags and get to Dallas for a party of a lifetime. Here is what you need to know about applying and what will be expected of you...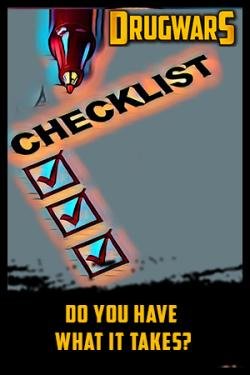 To be eligible you need to:
be passionate about Drugwars
know a great deal about Drugwars
fill out an application form here
If you win, you get:
a ticket for Dreamhack
your travel expenses reimbursed for max $400
Our budget is limited and yes, if you live near Dallas and your travel expenses are low, this would be a better deal for you than for a person who lives in Europe or Asia but if you are from those continents and have extra money, feel free to apply too. We are not targeting Americans specifically but due to the $400 max reimbursement we do understand that this will be more interesting to them than for our players from other parts of the world. We will decide who gets to go based on your application but we will check your Drugwars history too and make sure we pick the best candidate to represent us. This is a prize but it is also a job, you will have some things you will need to do once you get to Dallas.


Once you get to Dreamhack, you are free to enjoy everything that the event has to offer. You are free to attend lectures, play games, listen to concerts and have the time of your life. All we ask is that you accept the responsibility of promoting Drugwars while you are there. You will need to be talking to people about the game, explaining it and promoting it while handing out some promotional material. A Futureshock member will be present there too so do not worry about being alone or not having a familiar face to turn to if you have some questions or need help.
talk to people about Drugwars
answer questions you get and explain the game
hand out promotional material
take some pictures and document your experience
besides that, HAVE A GREAT TIME!