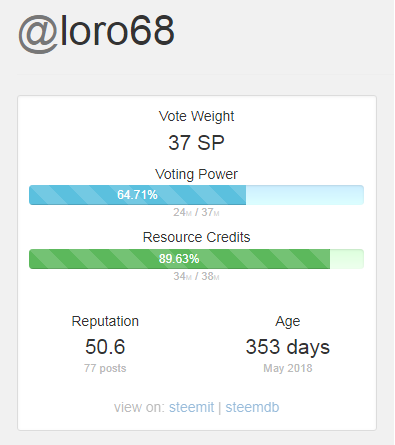 Dear friends
thanks to @knircky, I got to survive well during last months, because my SP was so low that I was not able to make anything here.
Now is time to grown and walk wit my legs!
First of all, I stop to play magicdice due to the loosing bot they can make to you and as you can see from my posts I am concentrate to grown my @drugwars rank, now I am 293, but if I ould manage next upgrade, I will be for sure near top 100's.
Unfortunately, growing drugwars account will not give any benefit to my SP, they are slowing moving out from steem as you can see from their latest post:
https://steemit.com/drugwars/@drugwars/in-game-wallet-implementation-and-more
So would do you think how I can grow here without big investment?