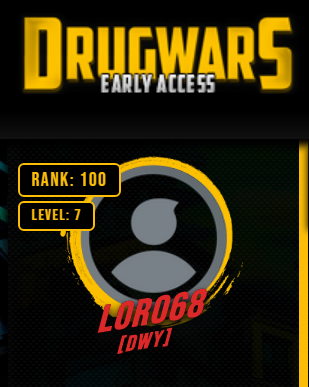 Dear friends
rgiht now I am stil on the top 100's in @drugwars, but next step will take me a lot of time, because my weapons and alchool storage are not enough to cover the quantity to make the next step.
I cannot imagine if someone would like to buy the next level of it when it needs over 80 usd or over 200 Steems!!

Anyway the game implemented to give some production to gang too, and I am giving my part, I hope we will grown soon.
Unfortunately my pc went crashed and i cannot get the Steem-bounty advertise, I hope to be not a problem for you guys...