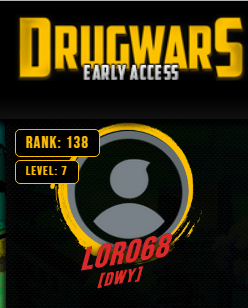 Dear friends
slowly my rank is reaching the top 100's and I am involved to get this goal.
In drugwars many updates are coming, but what I like to mention is the new version of gang development.
Infact now there are buildings for gang too and every member can put some resource to develop gang power.
My gang is very nice drived, never asking me to be involved in stupid wars and our boss is making very important alliance with some of the most powerful gangs.
If some of @steem-bounty family would like to join our gang, I could do my best to ask to our boss about it.