By now, most of you have heard of Drug Wars, the game that took the Steemit community by storm immediately. As of time of writing, the game is less than a month old, and already has thousands of players, producing digital drugs, weapons, and alcohol to upgrade their empire and earn some STEEM. If you haven't heard of it, you can check out the @drugwars account for more info.
If you've been playing at all the past week, chances are you heard about battles returning. Gangs are also being released soon, and choosing the right one could make or break your Drug Wars experience.
Side note- if you aren't on the Drug Wars Discord now is the time to join! You can see how gangs behave, to see which would suit you best, and most gangs have private channels for their members to communicate with the rest of your team.
After spending a bit of time on the discord, you'll see some gangs - notably, THE Cartel, DWC Posse, FRENCHIES, La Familia, and La Piovra and Drug Wars Yakuza/D.W.Y
You may be overwhelmed with all the choices, and unsure of the best option to join. So let me simplify things - if you are not willing to make donations to support your gang, many of these aren't an option. If you are not willing to invest lots of STEEM to be very powerful, you will fall behind in many of these gangs. You might get lost with dozens and dozens or other members, and feel left out. Besides, if you aren't a significant part of your gang, they might not prioritize helping you!
So what can you do? What gang welcomes both players who are free to play or willing to pay? Which gang helps you with questions, defense, and and resources? Which gang is more personal, cares about and gets to know each and every member? The answer is Yakuza.

Yakuza is welcoming all members with open arms. We have an undisclosed member count, but you will not be disappointed with our gang. All that we ask is that you are an active player, loyal to us, and contribute to our gang however you can - whether that be strategizing, helping new members, recruiting, working on alliances, providing troops for battles, or any other way you can help.
And in return for that, you get:
Powerful teammates
Exclusive team roles and positions
A great support system - for help in game or with questions you may have
A close-knit group of members
Defense from members and future allies
& more that is not public info!
We will NEVER require you to pay anything for your membership. We will NEVER require you to do more than you can. Yakuza is a growing force, so don't hesitate! To join us contact either:
dwyakuza [D.W.Y]#3378
kobusu [D.W.Y ojabun]#6601
We look forward to your arrival.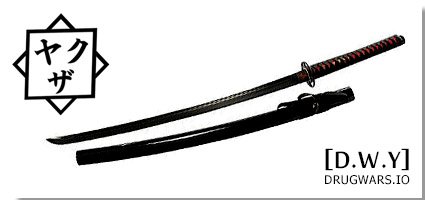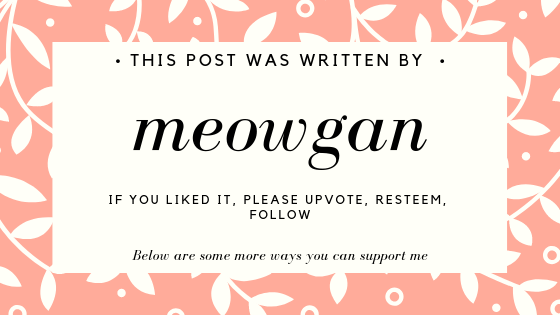 Sign up to and walk with Sweatcoin
Earn on Eloot
Play Steem Monsters
Join Drug Wars