The developers did a good job. The user interface contains more information again and the server seems to be more stable now.
Empty header
But, since today the header line is empty, the usual information about the stock and the production volume is missing. This only seems to be the case for some users.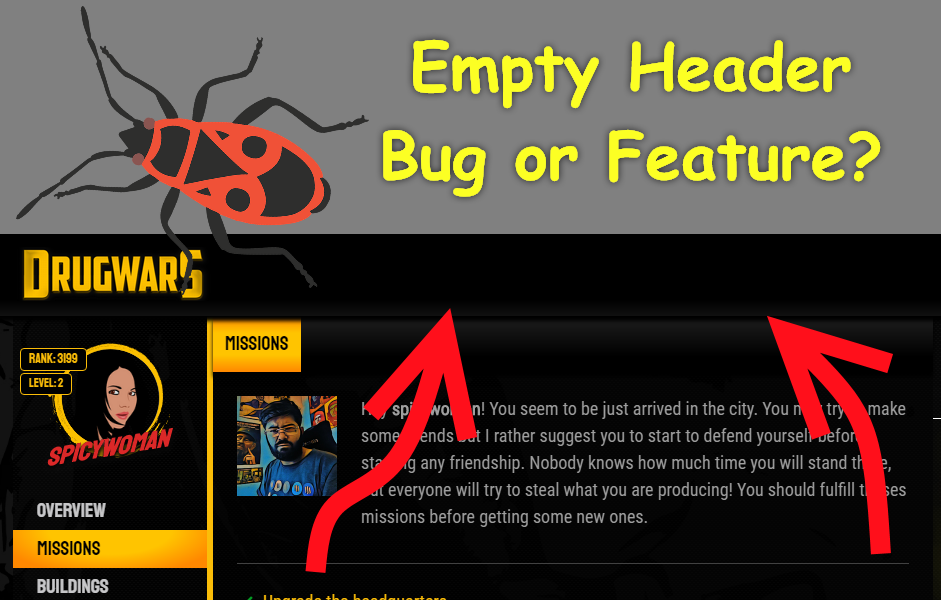 Important information is missing here
Cause and Solution
I don't own an operation center yet. My guess was that it could be because of it. So I built myself an "Operation Center" - and look there - after a browser reload the header is finally there. The information it contains is really very useful.


That's all right.
To the developers
The header contains information about the bonus you receive when you own the Operation Center.
If the current user does not yet have an "Operation Center", the Internal Interface will probably return an "undefined". This will cause the subsequent calculation to fail and the display to remain blank.
Is this a bug or a feature?
If this is a bug, it should be easy to fix.
Maybe it's also meant to be a feature, in the sense that only users who have invested in an "Operation Center" can enjoy the comfort the header offers. Then, however, this notice should be displayed in the header. Just leave it empty is not possible.
Thank you very much for your great work. Enjoy life!
If this article has helped you, I ask for an Upvote :)