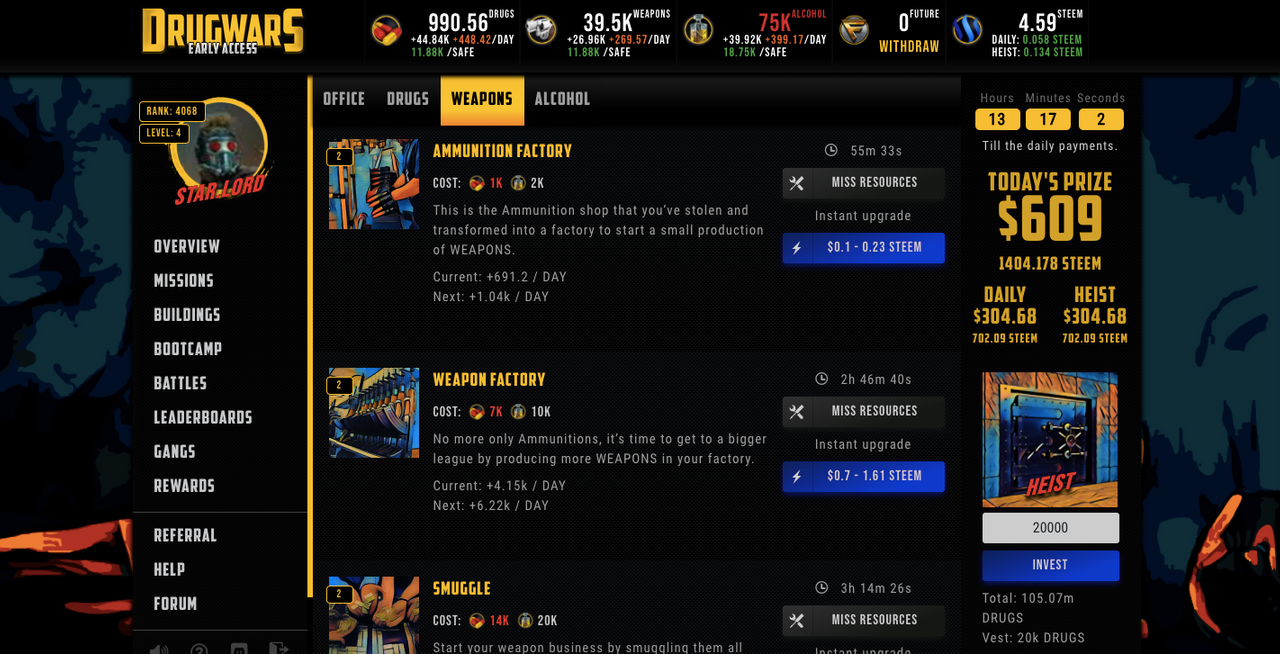 Drugwars continues to evolve, for the last week I have been investing all my earnings for the daily reward, and building up my army to protect resources.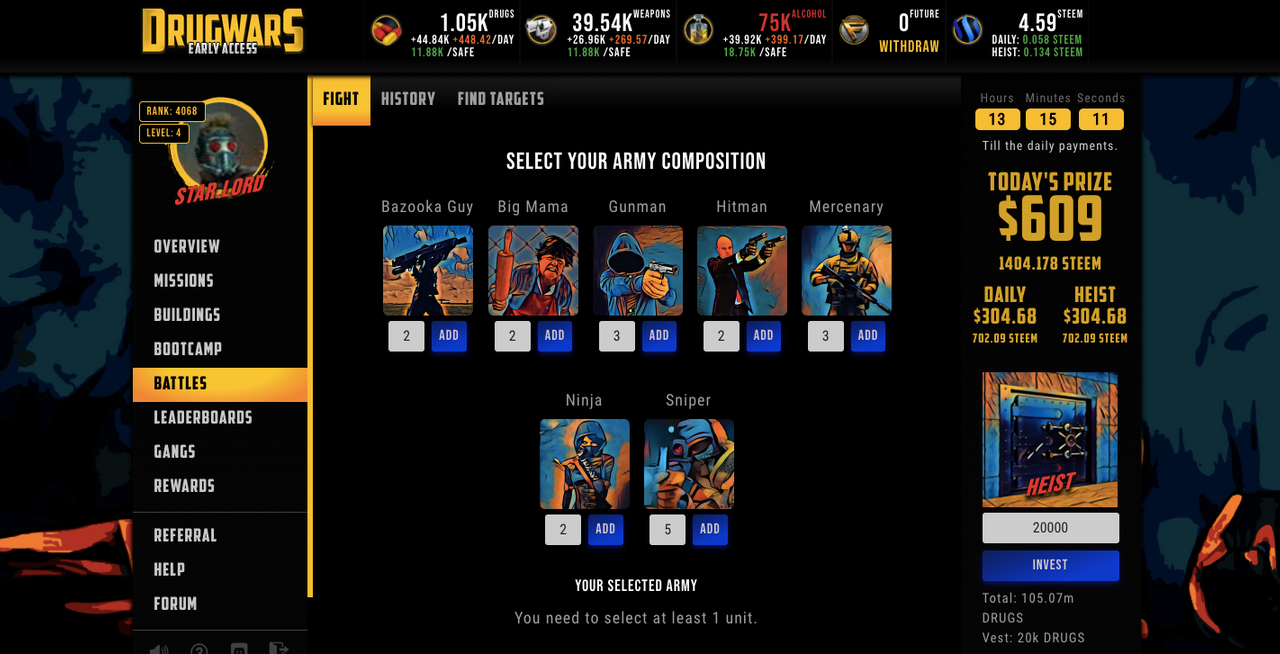 Currently I have a good selection of units to protect my production run from attack.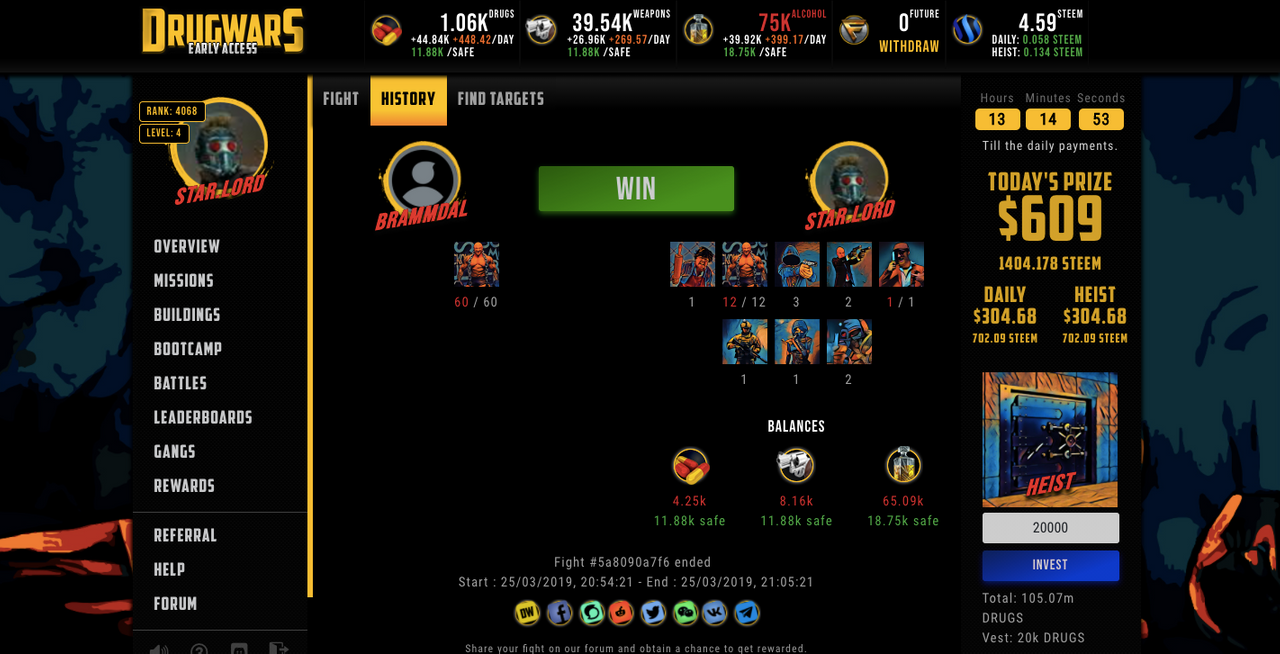 While I have not been battling recently, it seems people still keep attacking me.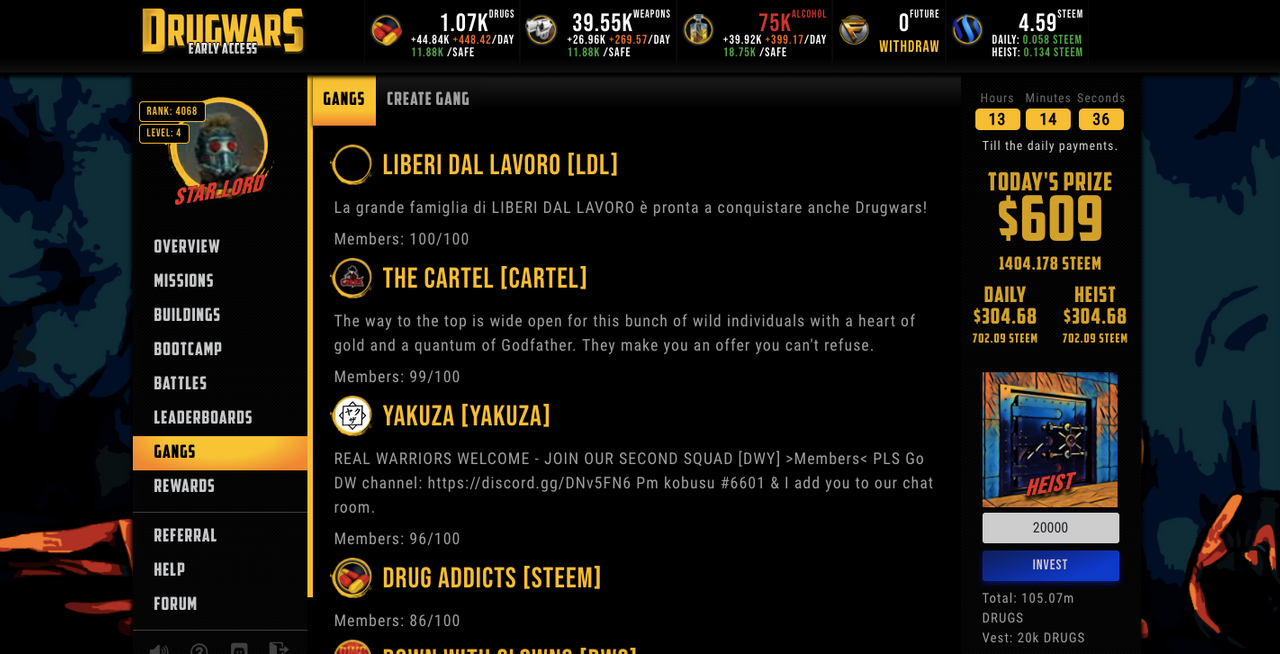 New is the Gangs features, I have not looked into this yet - so I do not understand the benefit of being in a gang. There seems to have been many created already.