Hello Steemians!
For those who has followed my posts from day one, you would have realised that I have tried ways to help steem to be distributed more to the real world (in hope for real world adaption in the future) as Charity Investment, and through charitable events, the first batch of investors that supported @gtpjfoodbank 's Christmas charity dinner was done successfully.
The whole idea of helping donors to realise that whatever they have invested into charitable events they actually have something in return; as long as this blockchain keeps going on strong.
---
After that, with the help of @pennsif who first supported the idea of "building your stake holding" through this account through % distribution back to their share holding every time curation rewards is collected, and later with the help of crypto.piotr who pitched this idea to his supporting venezuelan community this account has both a balanced real-life (outside steemit) investors along with delegators.
---
However in the light of busyness of juggling 2 jobs and a side hustle, the daily curation rewards update is no longer viable as sometimes by the time I am home I will be too tired to update it daily. So I have decided to update the charts as when this account collects SP.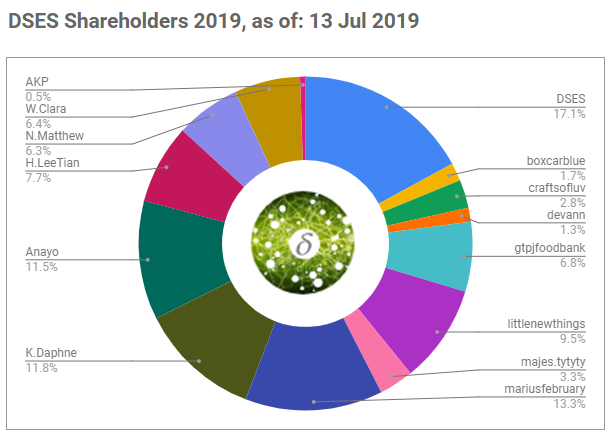 Furthermore I have decided to stop increasing the delegators' stake for DSES account; instead, maximum every 3 collections of SP, I will liquidate delegators' SP earned and then send it to them. So occasionally they will get a "dividend" when they have enough.
@boxcarblue , @devann, @majes.tytyty and @mariusfebruary will get their dividends right after this post is up.
The drawback is that the % of stake holding in DSES will not change until they decided to delegate more / un-delegate (which ceases receiving dividends)
I must say that the dividend will not be much because I have set the steem-auto to only upvote at 90% and above; but sometimes whenever I log in this account and I realise that my delegators' posts are not upvoted, I will try to catch up with it and eventually the curation rewards will go back to them.
Moving forward
I am still thinking of ways to help introduce STEEM and SBD in crypto currencies in the real world as I speak to people especially entrepreneurs besides charitable investments, but I suppose one has to be an entrepreneur in this blockchain in order to help get real life people to make use of it. Once I get my thoughts gathered (as it is 2am in the morning here) I would probably write a more extensive proposal to this account.
What do you think? Do you have any suggestion to make the value of Steem to be more usable besides just spamming about earning crypto by creating content on mainstream social media and let the blockchain keep printing the cryptos to be burned off into fiat ?
This applies to all the new tokens emerging like mushrooms for their own usage. Somehow if this is just printing and airdrops and not being really circulated, we'll just end up having nothing but a bunch of collectibles.
Until then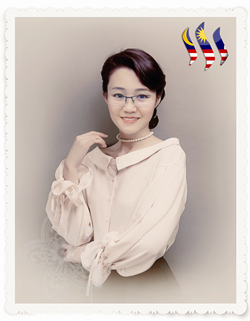 #dses
initiative member.
A technology can come and go; but when a lifestyle is applied to it, it becomes a new revolution.