ChordChallenge #5 - WINNERS ANNOUNCEMENT!
---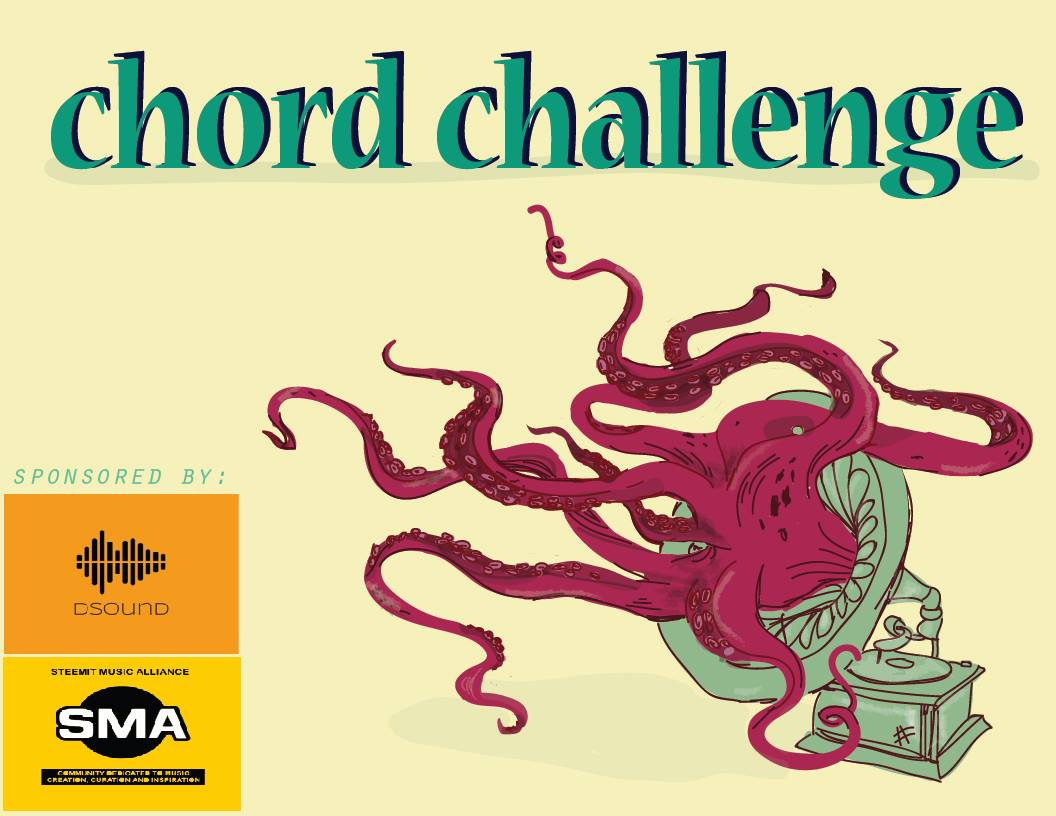 ---
What is ChordChallenge?
---
The idea behind ChordChallenge is to give musicians motivation to do music, make connections with other musicians and hopefully win the prize for their work.
This challenge will give the opportunity for every producer to make something new and creative. Any genre of music is welcome, so feel free to do your style.
My plan is to run this contest every week and I would be happy to see a lot of producers participate.
---
WINNERS
---
Another successful ChordChallenge has been done. I am so greatful for all your entries and big thanks to @ivan.atman for judging this contest.
---
Here are the winners:
---
First prize: (10 SBD + 15 VoiceShares): @edprivat, @d-vine, @jeffleinwand with his track that you can listen here
---
Second prize: (6 SBD + 10 VoiceShares): @allbums with his track that you can listen here
---
Third prize: (4 SBD + 5 VoiceShares) : @junkfeathers with his track that you can listen here
---
The SBD from this post was splitted to the winners. Winners should make BitShares Wallet and sand their addresses here so @chiefmappster can sand you VoiceShares.
---
Dsound
---
This contest is made with help of @dsound so I can not thank enough for this beautiful initiative. Dsound is a platform connected to Steemit that allows you to upload your music and sounds in a similar fashion like Soundcloud. Make sure to join Dsound Discord channel here: https://discord.gg/z69PACJ
---
SMA - Steemit Music Alliance
---
This contest is made under @smacommunity which is a community that helps out musicians to get the best out of Steemit. If you want to meet cool people, talk about your favorite bands and find more contests like this one, join our Discord channel: https://discord.gg/hb37RNa
---
Support
---
Last but not least, make sure to support this project and crew behind it (DSound, SMA). We would be grateful for any kind of support so make sure to upvote, resteem and spread the word!
---
Big thanks to @prc and @chiefmappster for support! Also big thanks to my girl @ninaprdolina for ChordChallange cover photo, amazing art!
---
Cover art by my lovely girlfriend @ninaprdolina
Blessings @antminer