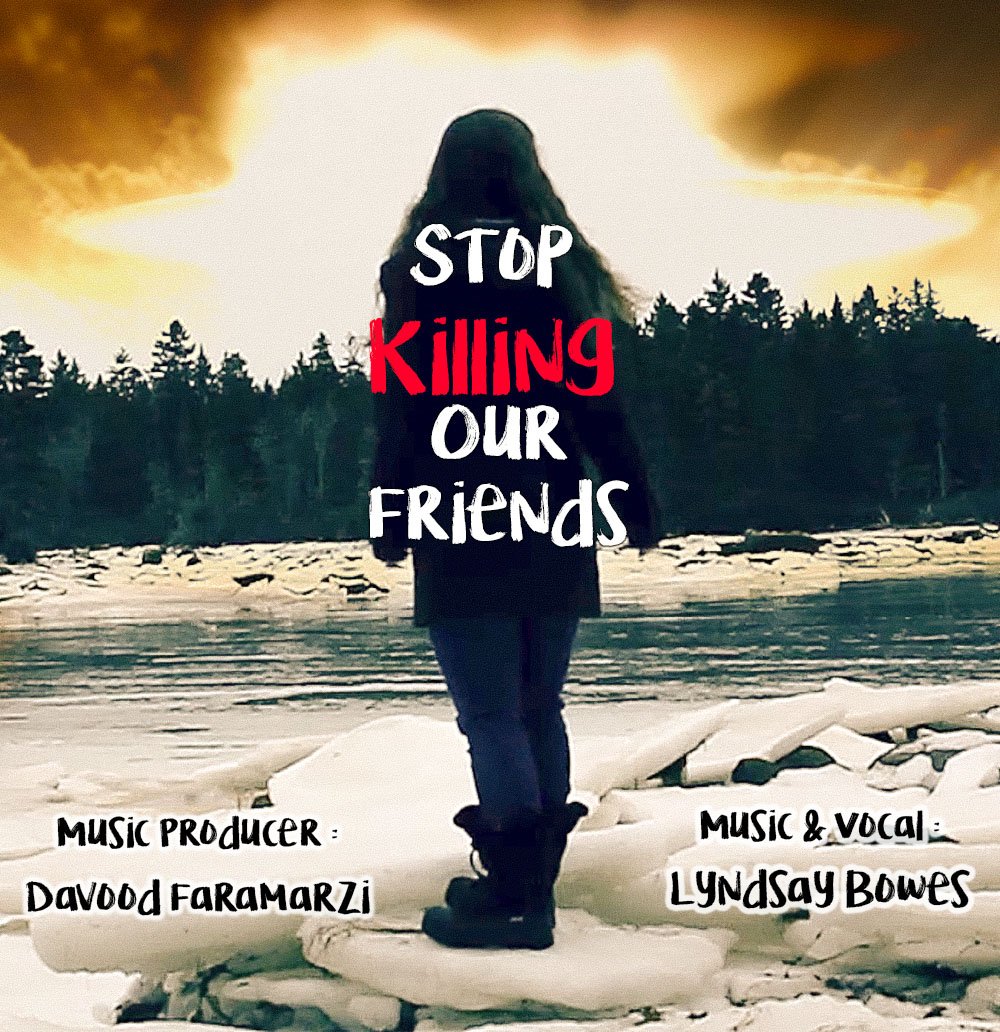 ---
Music & Vocals:
@LyndsayBowes
Lyrics: Lyndsay Bowes & Massoud Nayeri Vocal Back: Brendan Bowes
@Hendrix22
Music Producer (Guitar/Keys/Synth/Vocal Back): Davood Farmarzi
@DavidFar
---
This song is one of the greatest songs that @LyndsayBowes bring on steemit and I also see this as a great project that I ever worked on it (has much special parts). this is the studio version of @LyndsayBowes Stop Killing Our Friends plus my addition parts, a meaningful song which I loved it from the time I heard it, you guys might have seen the video of this track which @LyndsayBowes shared, here is the link :
steemit.com/music/@lyndsaybowes/stop-killing-our-friends-official-music-video
we were really happy to see how many friends sent their videos and photos for this work, Really thanks <3
Lyrics:
Hands off Syria ~ Hands off Iran
Hands off Afghanistan ~ Hands off Palestine
Hey governments, Stop killing our friends...
Hands off Africa
Hands off all the gold
Hands off all the oil
We know what you want
Hey governments, we love each other, we're connected and we're saying stop killing our friends
We are peaceful and we just wanna be free, everyone I know is crying, crying everyday
All we are saying is, what we are saying is, all that we're saying is: Stop killing our friends
Stop killing our friends in Baghdad, Beirut and Gaza
We want to hear the sound of children's laughter ringing through the plaza
Your mean bombs and your cheap shots
Your demonic media and your rotten thoughts
Could never stop us from being alive and in love!
We are Alive and in Love
Peace & Love
---
► Listen on DSound
► Listen from source (IPFS)