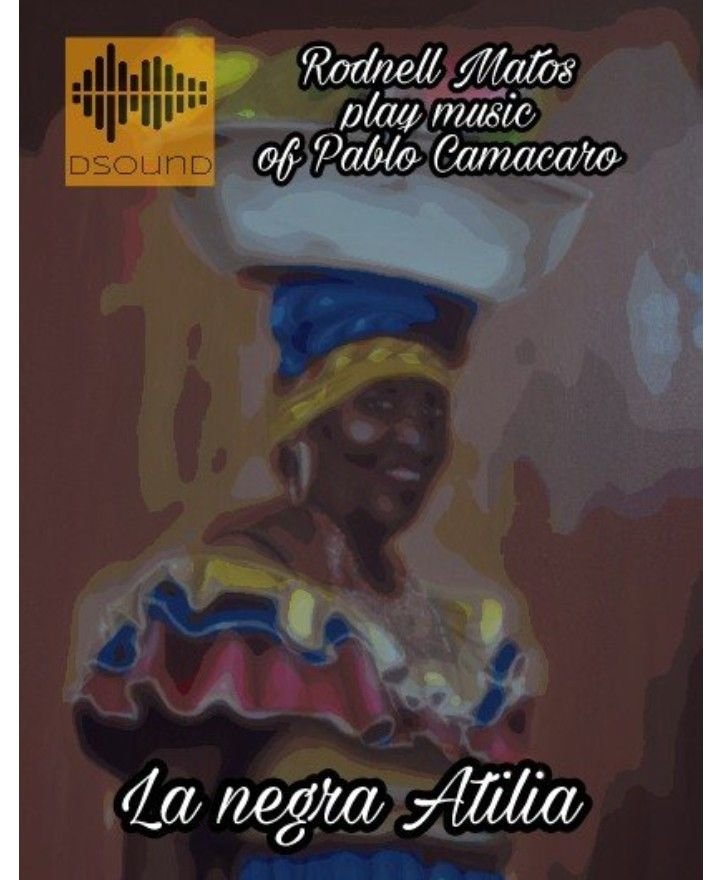 ---
Greetings music lovers.
This merengue that I present to you is titled La negra Atilia by the composer Pablo Camacaro. Once in the city of Porlamar, on the island of Margarita, Venezuela, she saw a woman of African descent selling many things, the lady got up very early and before the sun came up she had already sold everything, impressive.
That's why Pablo composed this Venezuelan merengue for him in a 5/8 beat and I play it for him with great affection.
La Negra Atilia" is a merengue by Pablo Camacaro, originally written in a 5 by 8 measure for singing and mandolin, but it is such a pleasant and demanding piece, both rhythmic and in tuning that many have been tempted to adapt it for various instruments, it is the case that in the cello finds a delicious sonority due to its great register and versatility that resembles the human voice.
Pablo Camacaro, Composer born in Carora , Lara, May 2, 1947. He is an outstanding cuatro player and composer with more than 500 works that cover almost all genres of popular music.
I put one link to the sheet music for you download and play it, specially to my friend @mariusfebruary who tell me he like the venezuelan merengue.
In the spirit you like it.
https://www.dropbox.com/s/xx5wbzn15w9cxyf/kupdf.net_la-negra-atilia-merengue-venezolano-partitura.pdf?dl=0
Thank you for listening.
---
Saludos amantes de la música.
Este merengue que les presento se Titula La negra Atilia del compositor Pablo Camacaro. Una vez estando en la ciudad de Porlamar, en la Isla de Margarita, Venezuela, vio a una señora de raza afrodescendiente vendiendo muchas cosas, la señora se levantaba muy temprano y antes que saliera el sol ya tenía todo vendido, impresionante.
Es por ello que Pablo le compuso este merengue venezolano en compás de 5/8 y yo se los interpreto con mucho cariño.
La Negra Atilia" es un merengue de Pablo Camacaro, escrito en compás de 5 por 8 originalmente para canto y mandolina, pero es una pieza tan agradable y de gran exigencia, tanto rítmica como de afinación que muchos se han vistos tentados a adaptada para varios instrumentos, es el caso, que en el cello encuentra una sonoridad deliciosa por su gran registro y versatilidad que asemeja la voz humana.
Pablo Camacaro, Compositor nacido en Carora edo Lara, 2 de mayo de 1947. Es un destacado cuatrista y compositor con mas de 500 obras que abarcan casi todos los géneros de la música popular.
---
► Listen on DSound
► Listen from source (IPFS)