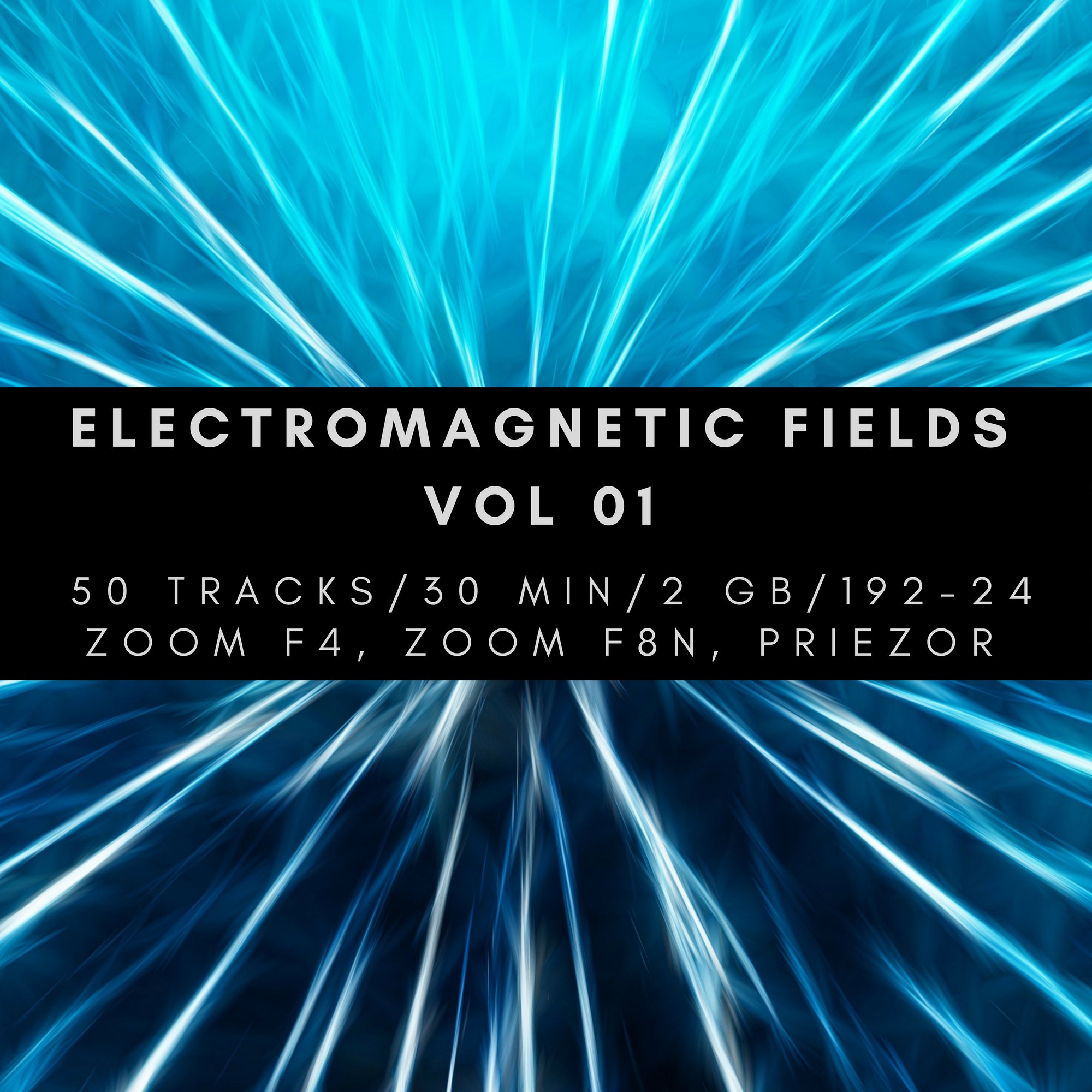 ---
Hi Guys, In this album, I have 50 recordings of electromagnetic fields for you that I have recorded around Singapore. The recordings are made in mrt stations, in a bus, arcade center, elevators, and escalators, on air conditions, an orange juice vending machine, lights and high voltage boxes that you can find all around Singapore. For the recordings, I used the Zoom F4 and the new Zoom F8n. The antenna is the Priezor by LOM. If you know Jonas Gruska then you might know his microphones USI Pro for example. He also has these magnetic field devices and the Priezor is one of the newest in his collection.
store.lom.audio/collections/elektrosluch-accessories/products/priezor
I recorded all the sounds in 192kHz/24 and that gives you a lot of room tmyexperiment with these sound effects. I uploaded to DSound all sounds in mp3 because 2 GB is to big but please head over to mz website for the high quality wav files!
freetousesounds.com/electromagnetic-sound-effects
This is right now Vol. 01 and Vol. 02 is in work already.
I recorded all files in MONO but to upload them to Bandcamp I had to convert them to Stereo.
You can use it as stereo or just convert it back to Mono.
All sounds are uploaded to my Complete Library as well!
Thank you for downloading the album and have fun with the sounds.
Marcel
---
► Listen on DSound
► Listen from source (IPFS)