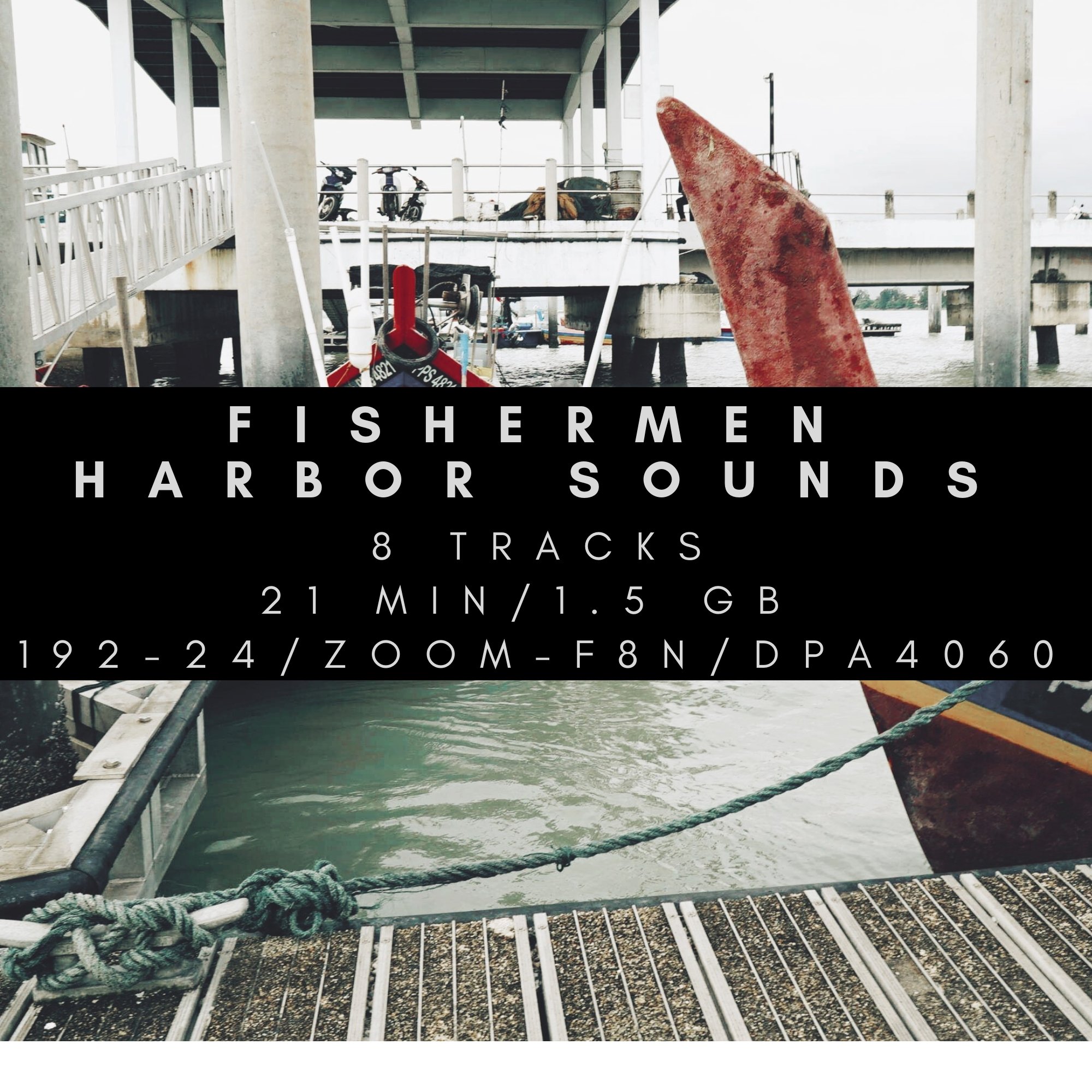 ---
Hi Guys
While living in Penang I took the ferry and drove to Butterworth in the hope to find some more interesting sounds. Its about 25 minutes ferry ride from Georgetown and then you are already there.
I found a pier with several fisher boats and record some really fun sounds like the waves splashing on the site of the boats or on the pier.
Some really crazy squeaking sounds coming from tires. These tires are fixed on the pier and on the boats. Because of the shaking its creates this fun squeaking sounds.
The pier for the boats is a floating pier and fixed on the main pier connected with two walking bridges.
The waves moving the whole boat pier around and you can listen to impactful sounds like metal hits metal, boats hitting the pier and many more!
Not only I recorded above the water, Recordings 7 and 8 are stereo hydrophone recordings full with crackling sounds.
Enjoy :)
PS: All these sounds are inside my "Complete Library" in the Malaysia Category with over 25 GBs of unpublished recordings.
Download the full album direct from my website for free!!!
https://freetousesounds.com/fishermen-harbor-sound-effects-malaysia/
---
► Listen on DSound
► Listen from source (IPFS)