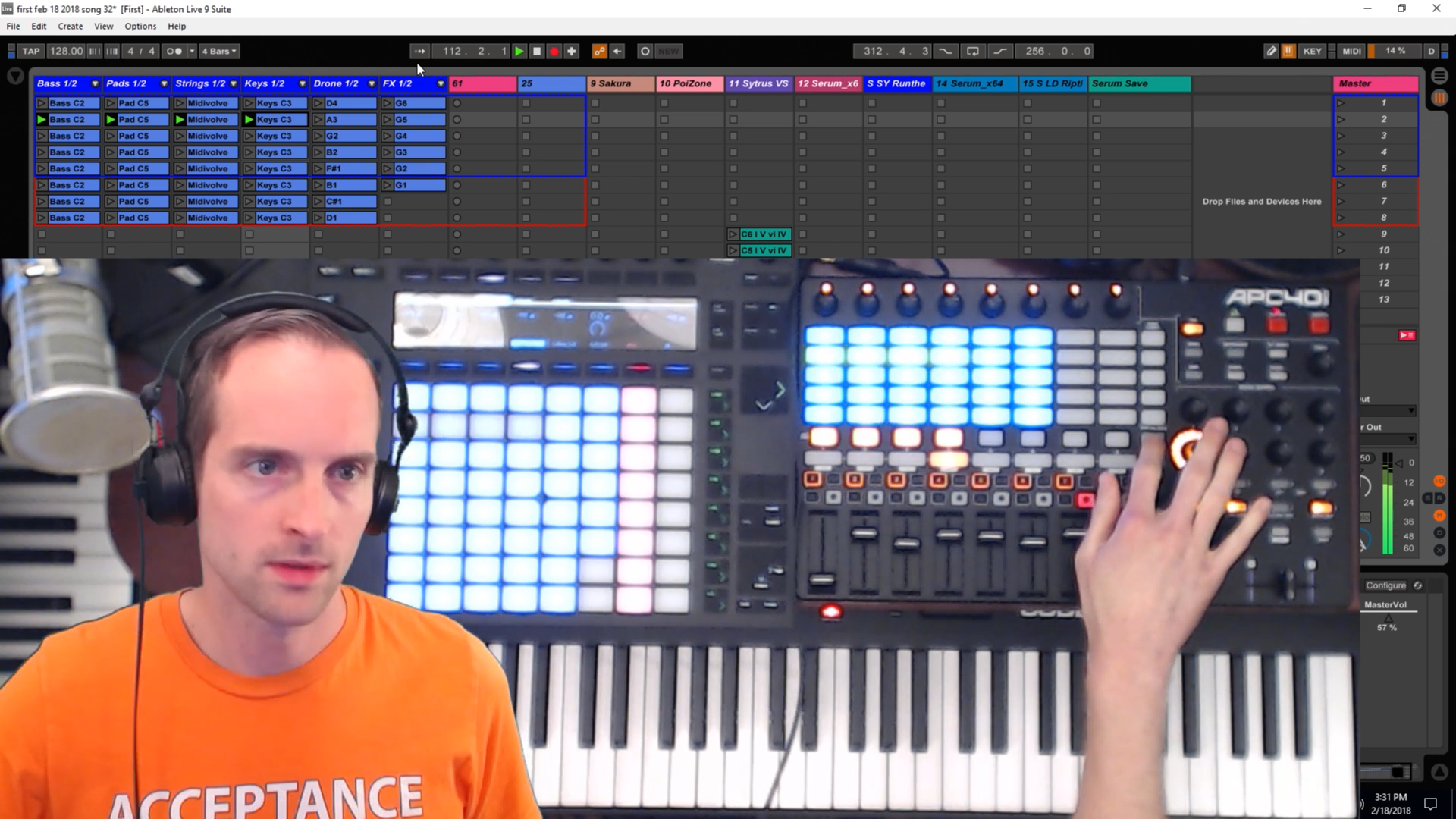 ---
Will we start our morning in madness or morph the fog into the magnificence of a lovely day today? Listening to electronic dance music like I have composed here is what I listen to change my state like Tony Robbins talks about and it works miracles! I publish my music first on
@dsound
with an unlisted YouTube video showing my actual music composition and playing process with the hope to inspire those thinking we have no musical talent or ability to give it a try even with no experience as I did two years ago!
See me play the loops and keys in real time that I used to compose this track!
With "Morning Music for Magicians Morphing Madness into Magnificence" having no words and 13 different instruments with more than 5 unique drum loops, we can expect an opening of our minds, an expanding of consciousness, and/or our ears bleeding :) What we hear is up to us!
Listening to instrumental music like this is fun because the sounds stimulate the mind and at the same time provide a rest from our world of constant talking. Tomas George with digital music masters at digitalmusicmasters.com helped me discover this and gave me the information, confidence, and mentor I needed to produce music with no experience starting in 2017. Tomas recommended I listen to Deadmau5 who has become my teacher in making trance music that helps me relax, play, dance, and reconnect with my divinity when my soul feels lost in fear and future.
All of my music is Creative Commons Zero or CC0 meaning you are welcome to do anything with any song without any need to mention me. For example, you are welcome to play this in a live stream, as background music in a video, etc.
How did I compose "Morning Music for Magicians Morphing Madness into Magnificence" as my #32 song?
In Ableton Live 9 Suite, I used 12 instruments on six instrument racks on 6 chains crossfaded as listed below generated with MIDIVOLVE by coldcuts into 8 different riffs played in note mode with the Push 2! I also played in one instrument with Serum synthesizer using SynthHacker preset ParisBlohmLead from inside EDM leads played on my M-Audio Code 61 Black MIDI controller.
Bass 1 Serum BA Feed the Mau5.
Bass 2 Serum BA fuzzbass.
Pad 1 Serum PD Celestial Light.
Pad 2 Morphine ATM Additive Swell.
String 1 Serum PL SuperAbla.
String 2 Morphine STR 12-String Thing.
Keys 1 Serum SynthHacker Deep House Keys01.
Keys 2 Morphine KBD Fairy Dust.
Drone 1 Serum LD Rave.
Drone 2 Morphine LED Analog Saw.
FX 1 Serum SynthHacker Deep House FX05.
FX 2 Morphine SFX Resonant Zap.
The drum beats are a few random samples which were part of a huge sample pack I bought originally with FL Studio 12 played in automatically by Ableton 9 Live Suite according to my follow rules.
Thank you for reading about my ninth song published first to @dsound and my song #32 produced since starting electronic music production in 2017 with no previous experience!
Love,
Jerry Banfield
---
► Listen on DSound
► Listen from source (IPFS)