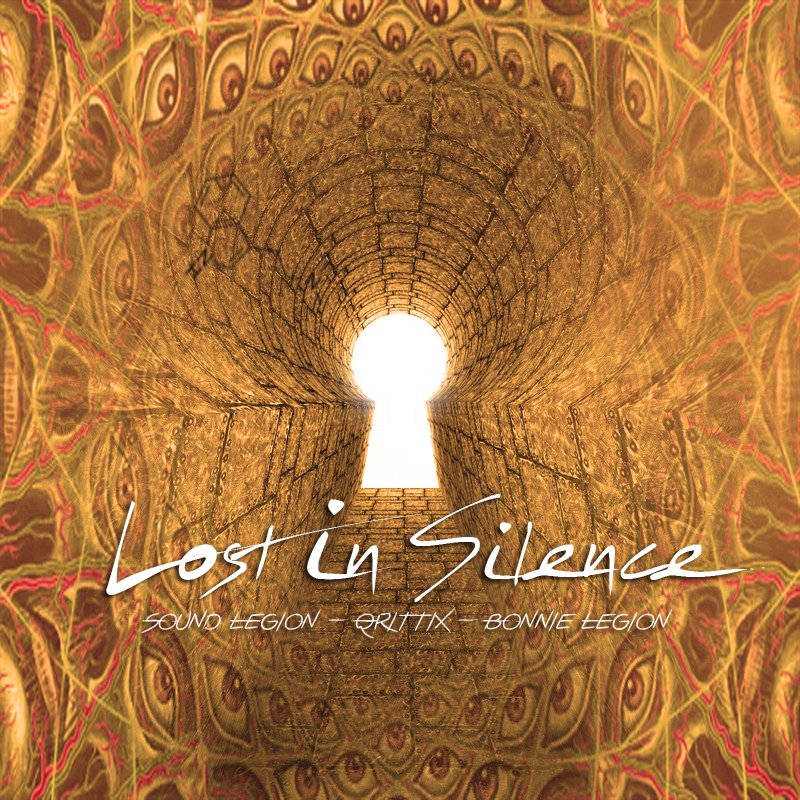 ---
The DMT Song
Netherlands producer Qrittix feat. California Singer Songwriter Shavon Bonnie Legion
"Lost In Silence" is a brand new original song releasing on Sound Legion.
This song is very powerful for me, it sat a while with just one verse and we had considered doing a duet track, after some recent communications with some very mind exploring individuals and going over the track with Qrittix we decided it needed to be completed as one, and I had to reach inside deeply to pull out the rest of what needed to be said in this piece. The track instrumental was a very personal piece from Qrittix after losing hearing in one of his ears for short time. Its weepingly emotional for me about my questions in life and what life is. The song is inspired by DMT. I have not taken DMT before but the experiences that people are having with DMT seem to resonate with me very deeply, a lot of these feelings, visuals thoughts people get after exploring EGo death on the drug are feelings I have had thoughout my life, sometimes in meditation but other times unknowingly and unexplanable.
I would like to thank those who shared there stories on Youtube, some of these stories hit me very profoundly and also Actualized.org aka LEO for his exploration Enlightenment work.
Lyrics
Lost in Silence
The DMT Song
I dont want to play no games,
i'm not trying to convince you of anything,
its everything, its all the same to me,
We been down this road, and we been told a lot of lies,
to make us misbelieve
Rushes of Kings and Queens,
what does history leave?
an open records of all our flaws, and all our cruel misdeeds
oh im not perfrect, but i got questions,
and I got a mind that cant pretend no more,
that there is nothing behind that door,
open the box, whats inside of me,
do I need to let go, of my ego, one dose of DMT,
I hear a millions songs,
that dance in the white light,
yet im still afraid that I'll be lost in silence,
hope holds no stones,
weightless underneath my bones,
hope holds no silence,
and theres a sound inside of me
I dont want to just pretend,
im not tryin to convince you of anything,
its everything, its nothing, its all the same to me,
everything we're told, everything is just design,
from some forgotten need,
Flooding religion and greed,
what society means, waking up with all these thoughts,
and all these useless needs,
oh im not crazy, and I got questions,
and I got a mind that cant pretend no more,
that there is something good behind this war,
open the lock, its inside of me, its okay to not know,
but I do know, one touch infinity,
I feel forever one in the sound of the white light,
and here they believe that we'll be lost in silence
past the sea,
the waters edge,
past your mind,
the egos dead....
we stand aware, we're everywhere,
we're everything... infinity, infinity, infinity
thats the sound inside of me
Thanks for listening
Be watching for video I will be putting up with some really cool DMT visuals on Dtube and also a full post about what I have learned so far about DMT.
Shavon Bonnie Legion
---
► Listen on DSound
► Listen from source (IPFS)