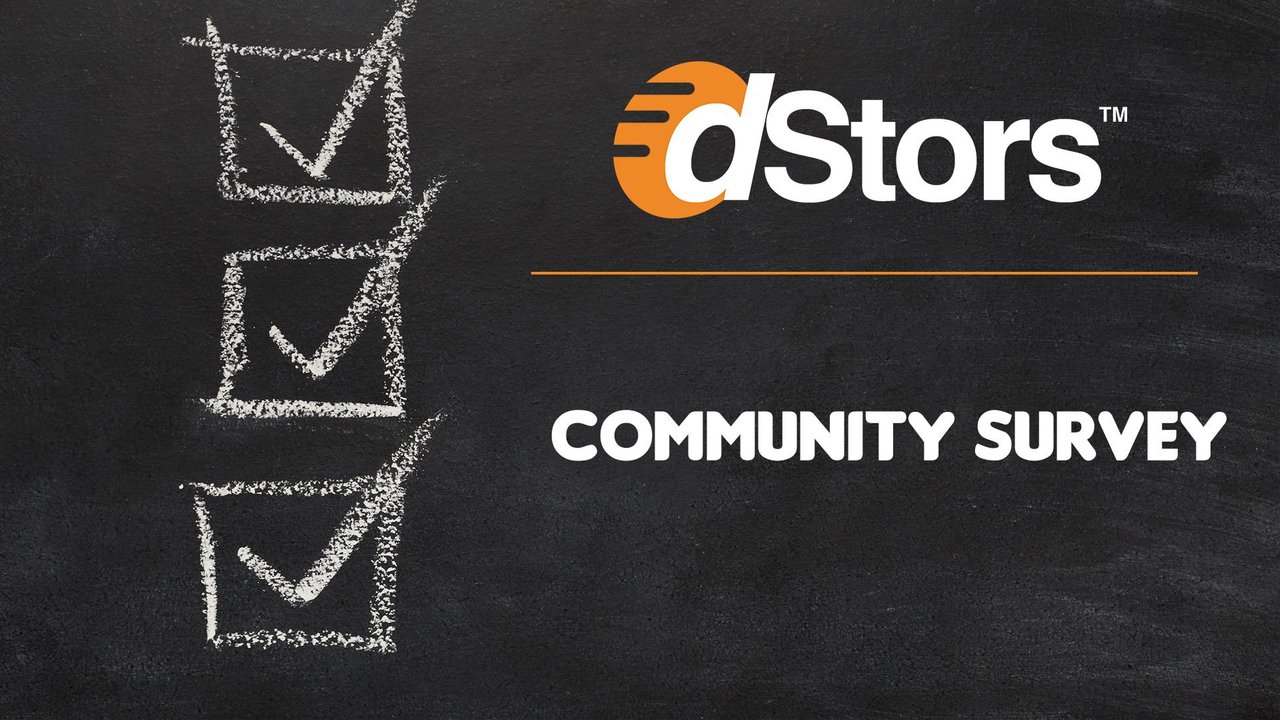 While we're working hard to deliver the newest experience for steemians with dStors - we now need your quality feedback like never before. We have created a survey that will allow us to better understand your needs and integrate features to make dStors.com work for YOU!

You will automatically be entered into our SteemMonsters Monster Raffle where we'll be giving out rare ALPHA packs...you never know what their value is until you open them!
This is really important for all of us, so please take your time everyone and give us your most direct answers to the questions contained in the survey. Thank you!

Delegate to earn STORS SMT
500SP, 1,000SP, 3,000SP, 5,000SP, 10,000SP, 20,000SP, 50,000SP, 100,000SP, 500,000SP, 1,000,000SP


We'd like to thank all of our current supporters for believing in steem as the best blockchain to build apps on top of and for supporting the world's first dCommerce shopping channel on STEEM!

Join us with suggestions, ideas, and stay up to date with the progress of the project through our official channels:

We can discover our individual powers when we connect with each other.
dStors is here to connect people, empower them and create unique economic opportunities for all.

With ♥ @dStors 🛒ヽ(⌐■_■)ノ💱