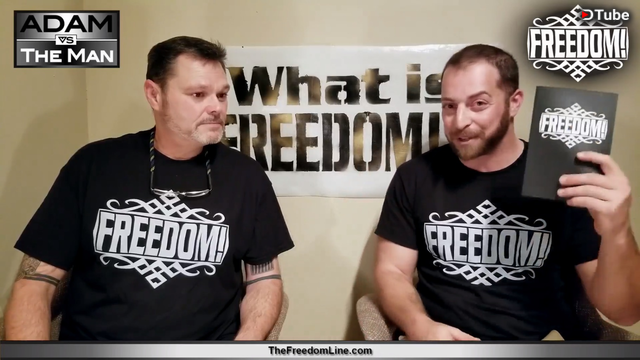 ---
We will be holding the "FREEDOM! Town Hall" Saturday, January 12th, 4-6pm CT, Miller 114 at LMU, 6363 St Charles Ave, 70118, co-sponsored by Young Americans for Liberty.
You can RSVP for the town hall here: https://www.eventbrite.com/e/freedom-town-hall-tickets-54612287823
As it turns out New Orleans needed FREEDOM! more than I thought. Louisiana is the prison capital of the world! 1 in 86 adults are imprisoned here. That's double the national average. 1 out of every 7 Black males are either behind bars, on probation, or on parole in Louisiana. I found out first hand just how badly the Police treat the residence of New Orleans and that needs to change! Hopefully this #BookBomb can bring some Police accountability to the most oppressive police state in the world. That's why the FREEDOM! Town Hall will focus primarily on Police accountability and will feature local speakers including Professor Walter Block and Robert Evans, a former Sheriff's Deputy.
Want to help me finally free America from the federal government?
http://KokeshForPresident.com
Get the MOST IMPORTANT BOOK EVER for FREE in every format including audiobook at http://thefreedomline.com/freedom
Please support FREEDOM! by liking and sharing this video, subscribing, and sharing! Then for everything else: http://TheFreedomLine.com
Brought to you in part by SmartCash.cc
---
▶️ DTube
▶️ IPFS