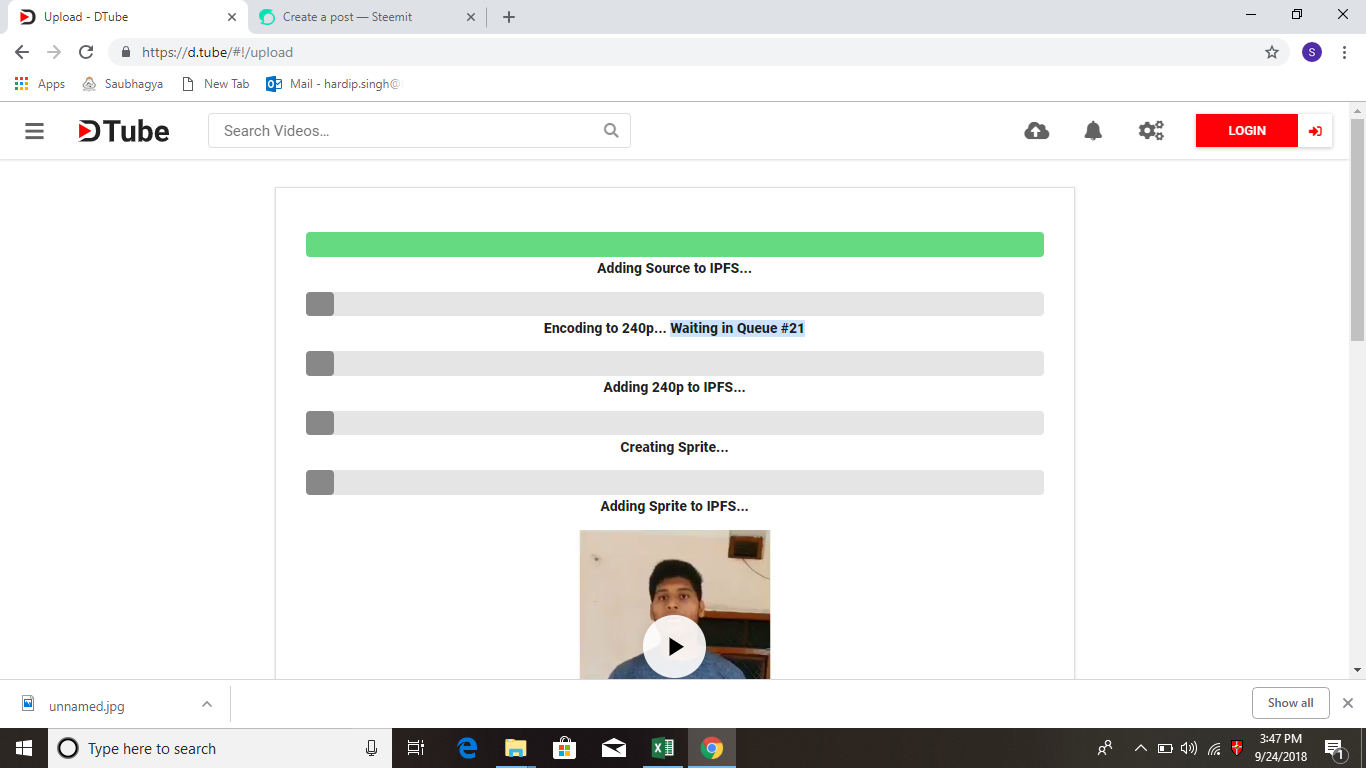 dear friends,
since last 10 days i tried to upload video on dtube i have facing always probl`rm some timr he says '' upload video''
some time says ''upload snap''
and today see screenshot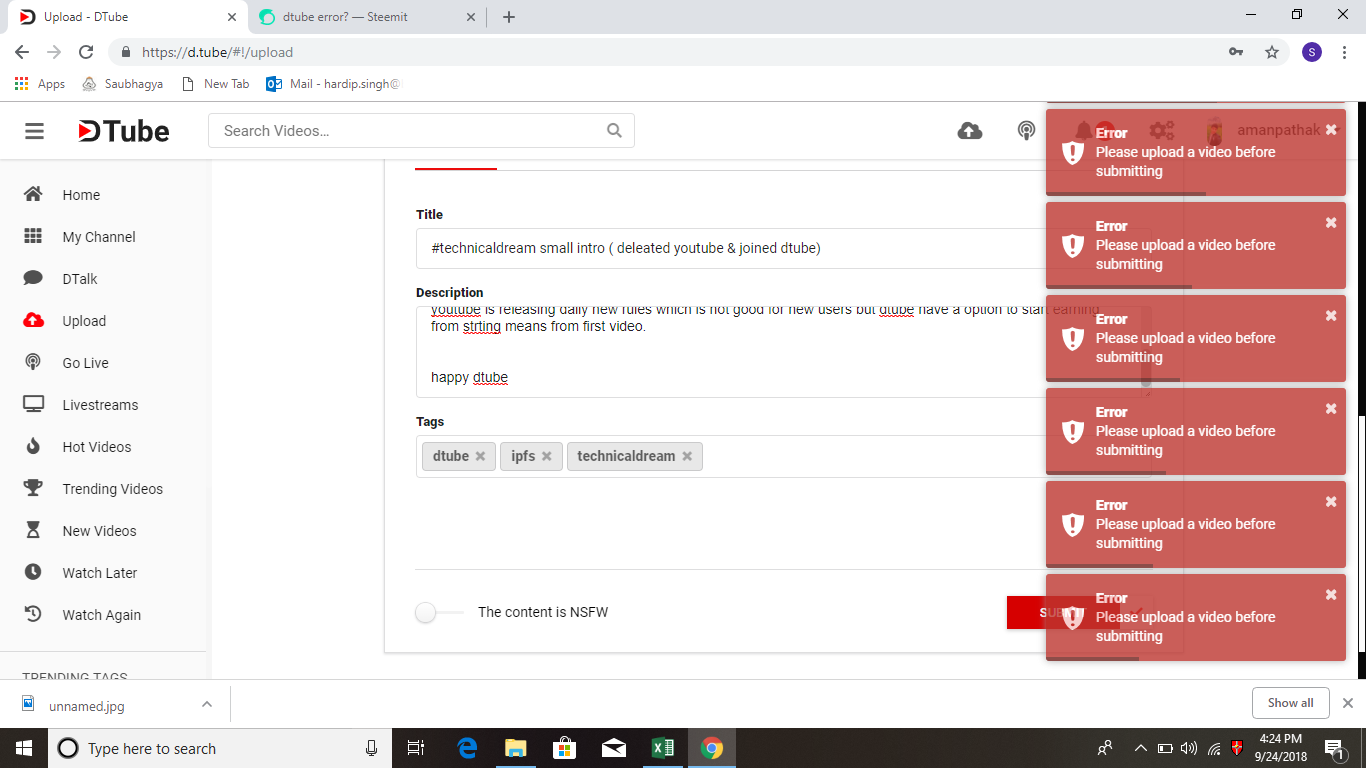 what i can do ??
am going to deleate yotube & join dtube i hope am in right way
youtube is releasing daily new rules which is not good for new users but dtube have a option to start earning from strting means from first video.
happy dtube