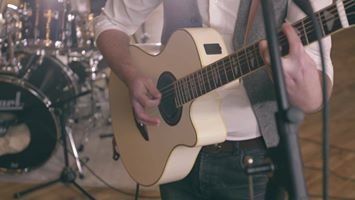 ---
Here is something I've been up to, towards the end of last year; it's a new video I shot and edited for a Leeds based event and function band called Os Bandidos
They are a 4 piece - as you will see - who play old timey war-era songs in an upbeat and charming way.
This particular song is called 'Bei Mir Bist Du Schön' which was made popular (and became a worldwide smash hit) by The Andrews Sisters in November 1937.
This bands' sound and style is brilliantly unusual (for an event covers band) which make them unlike any other band I've worked with, which I would consider high praise.
They have a found a niche and are acing it.
We filmed this session in early December 2019, and had the finished video edited before Christmas time.
The band are currently promoting local shows with this and other videos, in an effort to reach out to a wider audience for their event/function band work.
Enjoy!
---
▶️ DTube