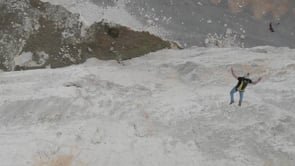 ---
BASE jumping around the Seven Sisters and Beachy Head after 2 months of UK wind and rain!
VIDEO ABOVE!
Here is an article by the Telegraph Newspaper (UK Newspaper). Apparently we were 'distressing walkers'. I guess a bunch of guys wearing parachutes, helmets and cameras must have looked like a mass suicide event...
https://www.telegraph.co.uk/news/2020/01/22/beachy-head-base-jumpers-criticised-distressing-walkers/
We DID call the Coast Guard before our jumps, and they were thankful for our call.
I highly doubt it was the walkers that were distressed. I think its locals who live there that have a bee in their bonnet about it.
Most walkers I have spoken with have no problem with it, they tend to stand and watch.
Hope you enjoy the edit, peace!
I AM NOT A BASE JUMPING INSTRUCTOR. IT IS FOR ENTERTAINMENT PURPOSES ONLY. DO NOT GO AND ATTEMPT TO JUMP OFF A CLIFF BECAUSE YOU SAW MY POST.
@curie @steemit
#freefall #terminalvelocity #skydiving #basejumper #skydiver #frothing #fullfroth #frother #adventure #life #adrenaline #extremesports #adrenalinesports #gopro #travel #rockon #summereveryday #summer #sliderdown #subterminal #base #basejumping #basejump #europe #321cya #seeya #fullsend #atair #adrenalinbase #osp #lifeisforliving #vanlife #lifesforliving #antenna #earth #steemit #bungeebase #life #travel #nature #outdoors #beachyhead #birlinggap
---
▶️ DTube