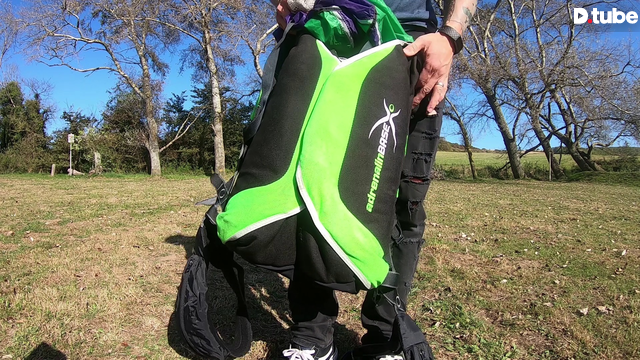 ---
Packing a parachute for BASE Jumping can take anywhere from 20mins to 1 hour depending on your experience.
Generally I can get packed in half an hour if everything goes as planned.
By that I mean, I have done my line checks and everything is clear, and I haven't needed to sort a step-through or un-twist my brake lines. Sometimes after a base jump, when you have to stash your parachute quickly you can sometimes create a birds nest, which can add an extra 10mins to your pack job when you go to pack it next.
The BASE jump pack job isn't 'hard', but we have to make sure we do not miss any steps, so they tend not to get rushed. After all, in BASE we do not have reserve parachutes, so we have 1 chance to get it right EVERY TIME.
We maintain symmetry throughout the pack job and importantly maintain line tension.
This morning was beautiful, so I thought I would pack my parachute on the South Downs, at a place called Cissbury Ring.
I AM NOT A BASE JUMPING INSTRUCTOR. IT IS FOR ENTERTAINMENT PURPOSES ONLY. DO NOT GO AND ATTEMPT TO PACK A PARACHUTE YOU BOUGHT OFF EBAY, LET ALONE JUMP IT BECAUSE YOU SAW MY POST.
@curie @steemit
#freefall #terminalvelocity #skydiving #basejumper #skydiver #frothing #fullfroth #frother #adventure #life #adrenaline #extremesports #adrenalinesports #gopro #travel #rockon #summereveryday #summer #sliderdown #subterminal #base #basejumping #basejump #europe #gonthrow #321cya #seeya #nightbase #nightbasejump #fullsend #basehouse #thebasehouse #rcanebasejump #atair #adrenalinbase #osp #lifeisforliving #vanlife #lifesforliving #sussex #packjob #cissburyring #southdowns
---
▶️ DTube
▶️ IPFS