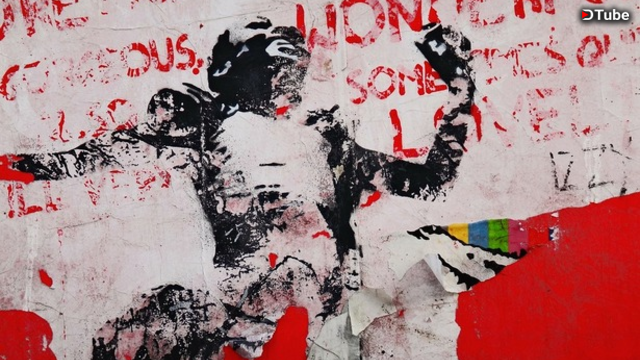 ---
Welcome to Pick-a-Prompt, the contest where there is no answer too weird!
The burning (and maybe also looting?) question today is:
What makes you want to start a revolution? To demolish the status quo? To dispense with conventional wisdom in order to reveal new ways of thinking and doing? To kick some establishment ass? To tear it all down and start anew? Or maybe to go stealth and change the system from within? Subvert in order to dismantle?
Long live the resistance!!!
But you only have about 20 hours... so hurry! The winning prompt receives 3 Steem Basic Income shares :)
Contest rules:
Upvote this post
Suggest a prompt in the comments below.
You can suggest the same prompt as many times as you like (as long as it fits with the day's theme).
Each Pick-a-Prompt Contest lasts for only one day.
There are 5 Pick-a-Prompt contests each week.
It's that easy! The winning prompt gets 3 SBI :)
A heartfelt thanks to all who have suggested prompts so far (you guys are awesome and the prompts are always so entertaining to read!). Congratulations to @cityofstars, who won Friday's contest with "MY GLORY"! 3 SBI are on the way :)
@tibfox, @dmilliz, @wonderwop, @freecrypto, @iamjadeline, @toufiqurrahman32, @mariannewest, @jasonrussell, @fitinfun, @roundbeargames, @chireerocks, @vincy, @botefarm, @wordymouth, @sumit71428, @onnovocks, @jesuslnrs, @josediccus, @kaelci, @rachel1998, @max1994, @perry1, @masud91, @cityofstars, @sugarfix, @wandrnrose7, @theureview, @kaerpediem, @marvyinnovation, @improv, @sunravelme, @freecrypto, @sumit71428,
---
©2018 Bennett Italia All Rights Reserved
---
image credit: https://pixabay.com/en/graffiti-street-art-d%C3%BCsseldorf-101280/
---
▶️ DTube
▶️ IPFS