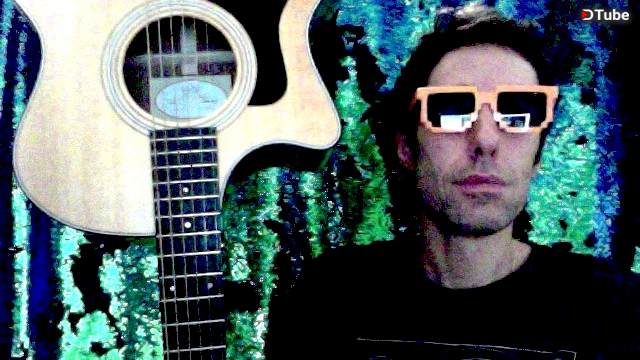 ---
It's an imaginary HALF HOUR SONGWRITE CHALLENGE!
Tonight's adorably inventive prompt comes from @girlbeforemirror, who entered it in yesterday's Pick-a-Prompt contest Fave Imaginary Creature? Congratulations @girlbeforemirror! 3 Steem Basic Income shares coming your way :)
Thank you thank you thank you to everyone who submitted prompts! You guys rock :)
HALF HOUR SONGWRITE CHALLENGE is an ongoing daily Dtube vlog. Each day I challenge myself to write a song in 30 minutes, using a one word prompt provided by a random word generator (https://wordcounter.net/random-word-generator), by viewer suggestion through a "Pick-a-Prompt" contest, or by @mariannewest's daily freewrite on the Steem blockchain.
If you have a prompt that you'd like to see me try, enter it in the current "Pick-a-Prompt" contest (posted 5 days a week on my Steemit and Dtube blogs). If I use your prompt I will send you 5 SBI as a thank you!
On Sunday I'll be finishing one song from this week's Half Hour Songwrite Challenge, and posting the completed version. But on SATURDAY you, the viewers, get to decide which one! Saturday's video will feature numbered clips of each of the song fragments composed this week, and you get to vote for the one you'd most like to see made into a finished song. So be sure to tune in on Saturday and vote!
Today's prompt is: "I have to nominate my children's imaginary friends.
My daughter had a friend, a garden gnome called Devon, (named for some reason after cheap processed meat that is a bit like a roll of spam).
Devon was small enough to fit in her pocket and talk to her. He had green skin and red beard that flowed all the way to the ground and trailed along.
My son has a friend called pig bear (I'm pretty sure it is appropriated from a TV show were a little girl has a pink bear as a friend, but he insists it is not, his is part pig hers is simply a pink coloured bear) . Pig bear does have pink piggish skin, with predominantly bear features but with a pig snout. I asked if he too could fit in his pocket. I got a look that said, Don't be stupid "How could a mutant pig bear fit in my pocket?" He is 4 and a big TMNT fan."
Lyrics:
IMAGINARY
I want an imaginary friend to talk to
When I'm bored and the world seems empty
And cold
A bright little light to see by
When I find myself
In the dark
Lost
And alone
It could be anything
Anything at all
A pink bear pig
Or a little garden gnome
Anything
You can think of
To love
---
© 2019 Bennett Italia, All Rights Reserved
---
▶️ DTube
▶️ IPFS