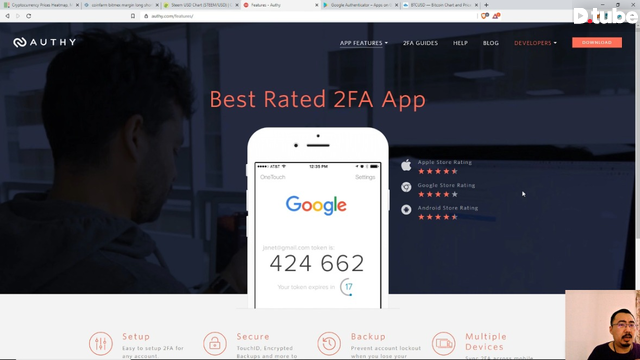 ---
Looks like BTC has gone down once more by about 5% over the past 24 hours. It was indeed a good bull push to getting it above the 8k mark however the bears has come once more to push it down. They question would be , have we already seen the bottom of BTC / USD ? Here is a interesting article on tradingview about this.
Do check it out and see what you think about his views.
Also, I would like to point out to you guys who are still using Google Authenticator ... please please make a change and switch it to apps like Authy or other 2FA app which supports multi device. Having accidently wiped my phone before, it was such a huge huge hassle to recover as I had to go to every single app and request for a cancellation of 2FA so I would be able to re-enable 2FA once more. Its ridiculously hard and inconvinient.
So do make the change like now. You could try to simulate that you don't have access to your phone now and see how you are able to recover .. its a nightmare I tell you.
Cheers and hope you have a great day ahead.
---
▶️ DTube
▶️ IPFS