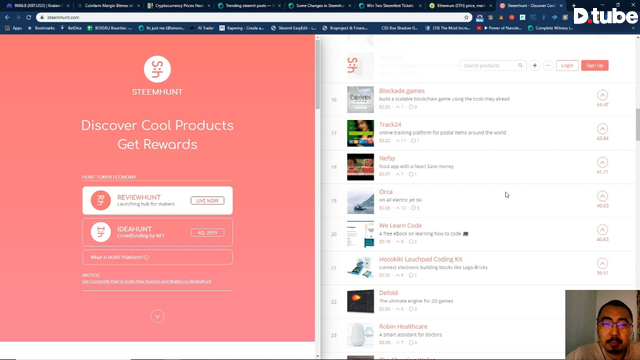 ---
Looks like there was a large dump on BTC where the price went from 10.2k to 9.7 within minutes today. It effected not only BTC however the Altcoins did follow as well. The good thing was the recovery from several of the altcoins like ETH seemed to be strong and was back up soon after.
STEEM went down too by a small margin after gaining a good momentum, however vs BTC, STEEM is still tanking it well.
Talking about STEEM, there are changes made to the STEEMHUNT platform here is the post as mentioned in my video .
---
Most of the changes are in line to keeping quality content on the steemhunt platform and now instead of the top 100 hunts getting voted on , it would only be top 50. This change was implemented just recently.
Also the team at STEEMHUNT is giving out free Steemfest tickets, all you have to do is to get referrals for their brand new platform REVIEW Hunt to be eligible for the lucky draw. Here is the announcement made ..
---
Its a RED thursday for cryptos .. however its looking good for a nice recovery over the weekend. Have a brilliant day ahead everyone !
---
▶️ DTube