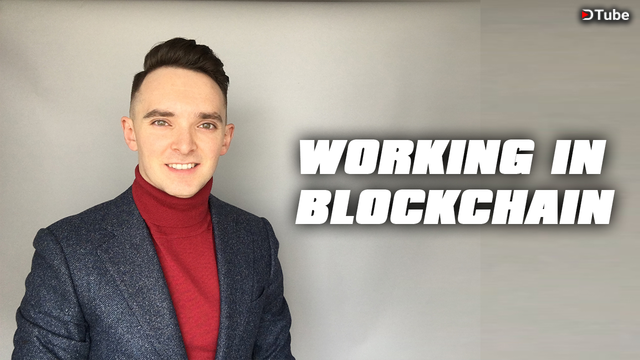 ---
Are you looking for a new and exciting opportunity?
Then Blockchain may be the industry for you!
See my video on working within the Blockchain industry! 💼💻🌎
Please share your experiences of working within blockchain or any other industries.
What are you most memorable moments? Good and Bad?
How has your application process been for applying for jobs in Blockchain or other industries?
I reply to all comments and love to engage with you guys!
I look forward to hearing from you fine people on Steemit!
Feel free to send me your CV at info@blockshine.com
Check out my other videos and let me know your thoughts:
►Moving Money in a Flash - https://d.tube/#!/v/blockshine/frrqst4o
►The Future of the Blockchain Space...the LCO... - https://d.tube/#!/v/blockshine/ofi1ekqe
►Come on down to the Blockchain Centre Shanghai! - https://d.tube/#!/v/blockshine/x770prwv
►The Future Is Here...Listco Coin Offering (LCO's) 🌐₿🔮 - https://d.tube/#!/v/blockshine/3szdtynz
►Let me share with you a story...Blockchain and the Internet 🌐₿ - https://d.tube/#!/v/blockshine/zjqxgl7h
►The Benefits of Security Tokens - https://d.tube/#!/v/blockshine/7g1omz50
►What are Security Tokens? - https://d.tube/#!/v/blockshine/z3ylnus4
►Get Real with Ruden - Real Estate Blockchain - https://d.tube/#!/v/blockshine/lzb7opdz
►The World's First Mobile Mining Crypto! - https://d.tube/#!/v/blockshine/4ss55od8
►Australia - The Most Crypto Friendly Tourist Destination - https://d.tube/#!/v/blockshine/wrilx315
►Blockchain Centre opening on Coincast TV! - https://d.tube/#!/v/blockshine/uet2axwl
►WHY WE NEED CRYPTO! Venezuelan Money Handbags -
►Welcome to the Blockchain Centre Shanghai! - https://d.tube/#!/v/blockshine/p5bja5t1
►How to Commercialize and be Philanthropic within Blockchain - https://d.tube/#!/v/blockshine/kq8pwgjh
►Vitalik Buterin's Personal History - https://d.tube/#!/v/blockshine/wb10p8pk
---
▶️ DTube
▶️ IPFS