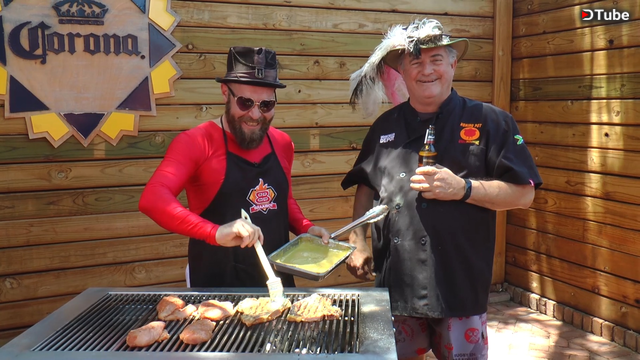 ---
Who's the other dude in the video?
Fans of the popular local soapie, Binnelanders, will recognise Ben Kruger in this episode. I met Ben at a PotjieKos competition where he was the judge and I was competing with my buddy @donsie.
"PotjieKos"
In South Africa, a potjiekos /ˈpɔɪkiːkɒs/, literally translated "small-pot food", is a dish prepared outdoors. It is traditionally cooked in a round, cast iron, three-legged pot, the potjie, descended from the Dutch oven brought from the Netherlands to South Africa ~ https://en.wikipedia.org/wiki/Potjiekos
Ben is known locally as the "potjiekos king", and he holds the record for the most Potjies done at the same time (50 ... having beaten his own previous record of 40)... Maybe 2019 will see him & I do a joint attempt ;-)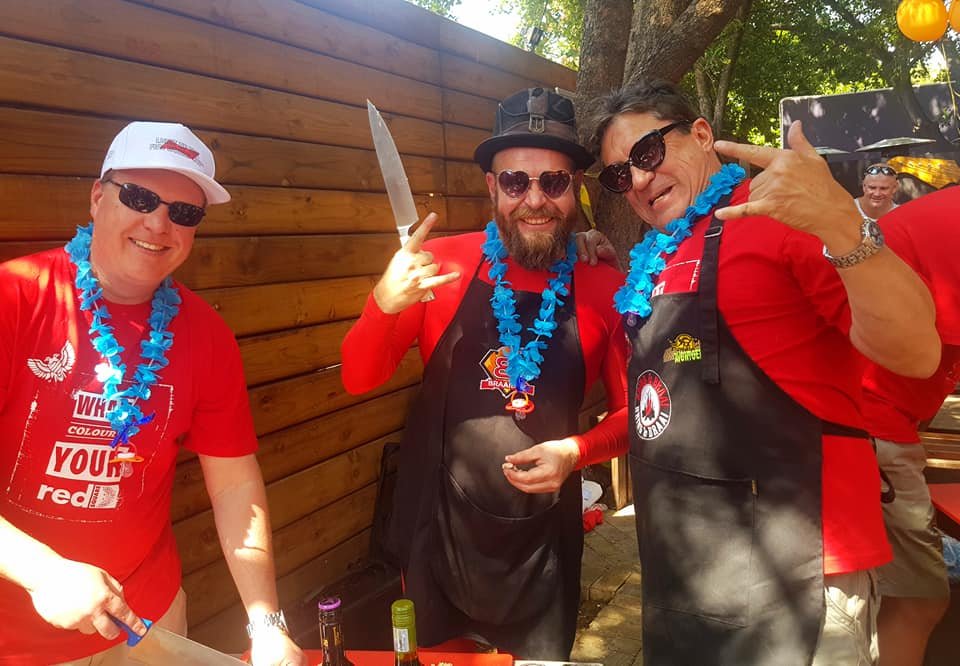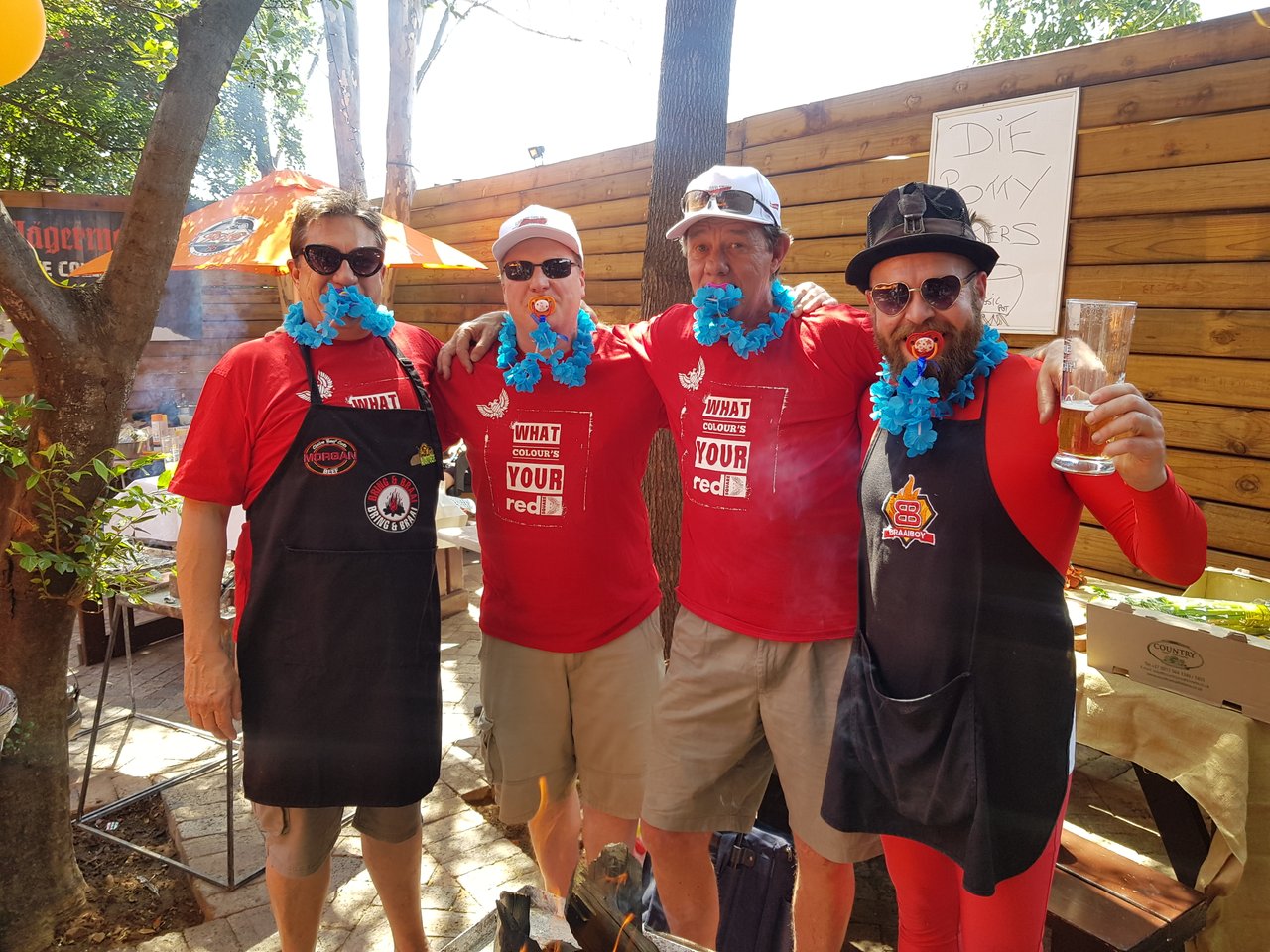 The Potty Trainers

Unfortunately we ended up coming 3rd in that comp, and in spite of Ben's clearly bad choice in winners :P, we hit it off like a house on fire and after a few drinks agreed to play assistant and co-present in each other's videos.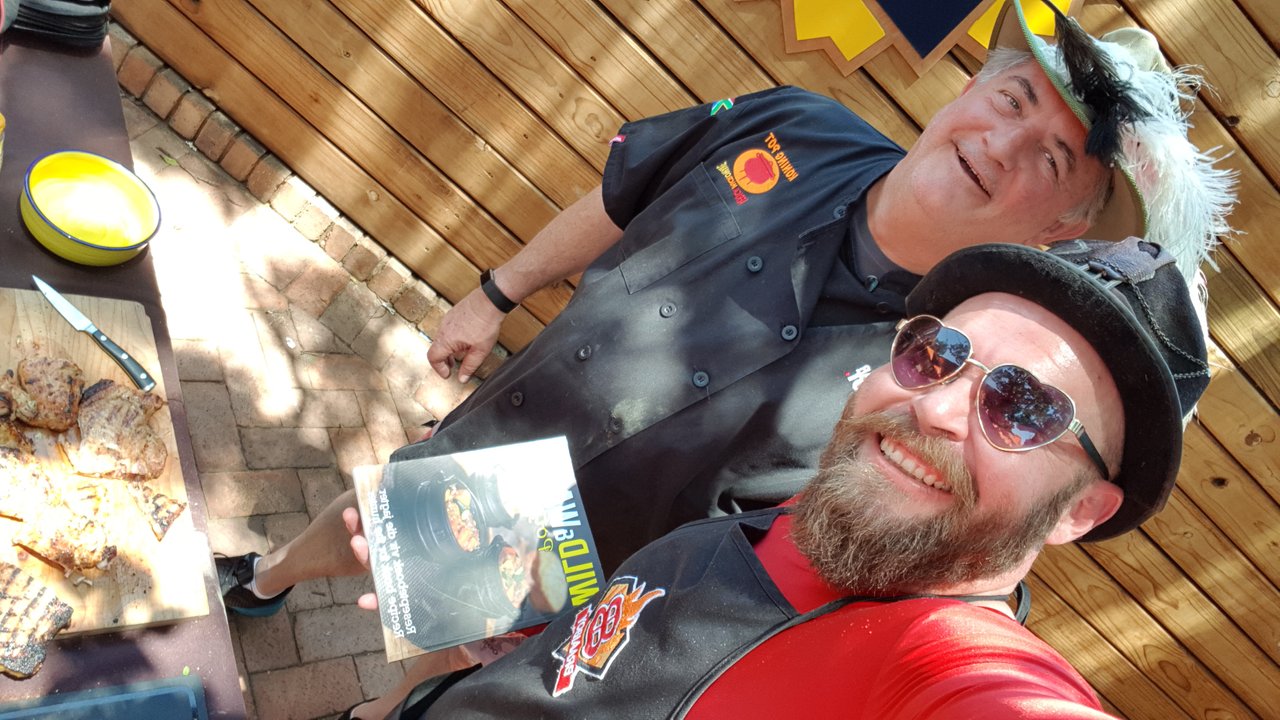 Check out Ben's potjiekos recipe book: Wild & Warm Potjiekos

We were a little limited on available filming time, so went with something quick and easy: a homemade sweet mustard sauce... but being a braai show, we couldn't JUST east mustard :P ... so used the sauce to make some chicken and pork.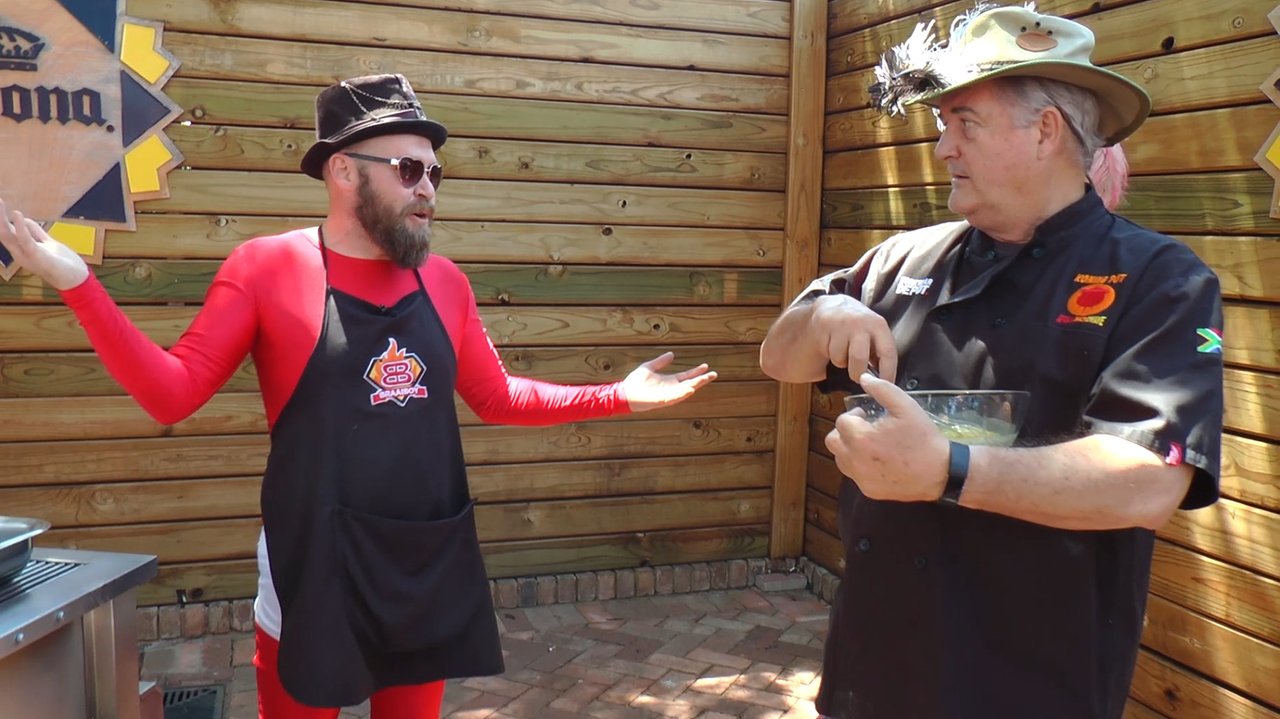 Payback: Ben does all the hard work this time ;-)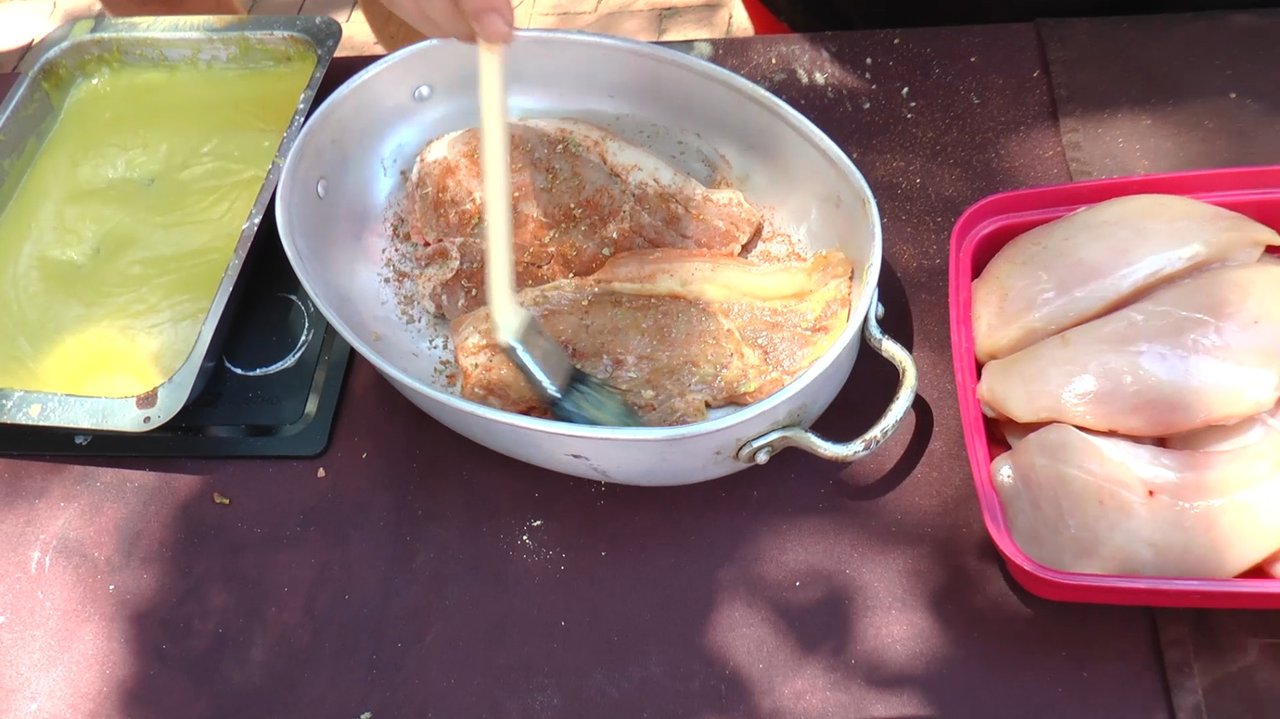 We need more than JUST a sauce to make it a braai :P

Please watch the video and let me know what you think of the mustard sauce recipe... and let me know who I should collab with next. I'm definitely keen to have more guests on my show in 2019.
Do you have any recipes or ideas that you would like to see me try out? Let me know in the comments below and if I use your idea there will be a reward in it for you. I don't know what that reward is just yet... but there will be a reward, and it will be cool (public high-5's are cool, right?) ;-)
---
Liked the video/Recipe? Maybe you thought it was crap?
Either way, let me know in the comments below.
UpVotes & ReSteems are held in high (e)steem :P
If this post is older than 7 days please support by upvoting my latest post
---
All my @dtube videos here:
Play Dice for free & win STEEM
Connect with me on Social:
Steemit: https://steemit.com/@braaiboy
Facebook: https://www.facebook.com/BraaiBoy
Twitter: https://twitter.com/BraaiBoy
Instagram: https://www.instagram.com/BraaiBoy
View Printable Recipes on my website:
http://braaiboy.co.za/braai-recipes/


footer by @bearone for #TeamSouthAfrica



animation by @zord189 for #SteemitBloggers
---
▶️ DTube
▶️ IPFS