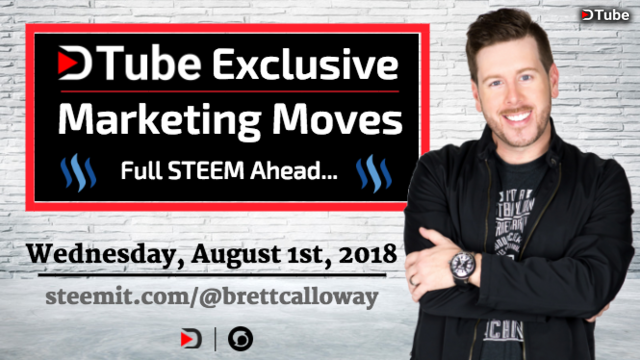 ---
Don't Outsource Marketing!
What's up Steeit! It's your boy Brett coming at you again with a video on this awesome Wednesday morning. I hope everyone is excited for a new month and ready to own the month of August!
In today's video I talk about the importance of taking control of your marketing when you're starting or growing a business.
No one is going to be as passionate about your business as you. Nothing will convert better than you sharing you passion for your product or service directly with your customers.
Marketing and sales are the heartbeat of a thriving business. Make sure that you own your marketing and create clear messaging that conveys your passion to your clients.
What do you think? Do you think outsourcing your marketing early on is a good or bad idea? What advice would you give new entrepreneurs about marketing?
Hope you enjoyed the video and I appreciate all the support!
Drop me a line and say what's up! Any and all feedback is greatly appreciated!
Have a great rest of your day and I look forward to sharing another Marketing Moves video with you all tomorrow!
Brett ~ "Life is a precious gift meant to be enjoyed."
---
▶️ DTube
▶️ IPFS