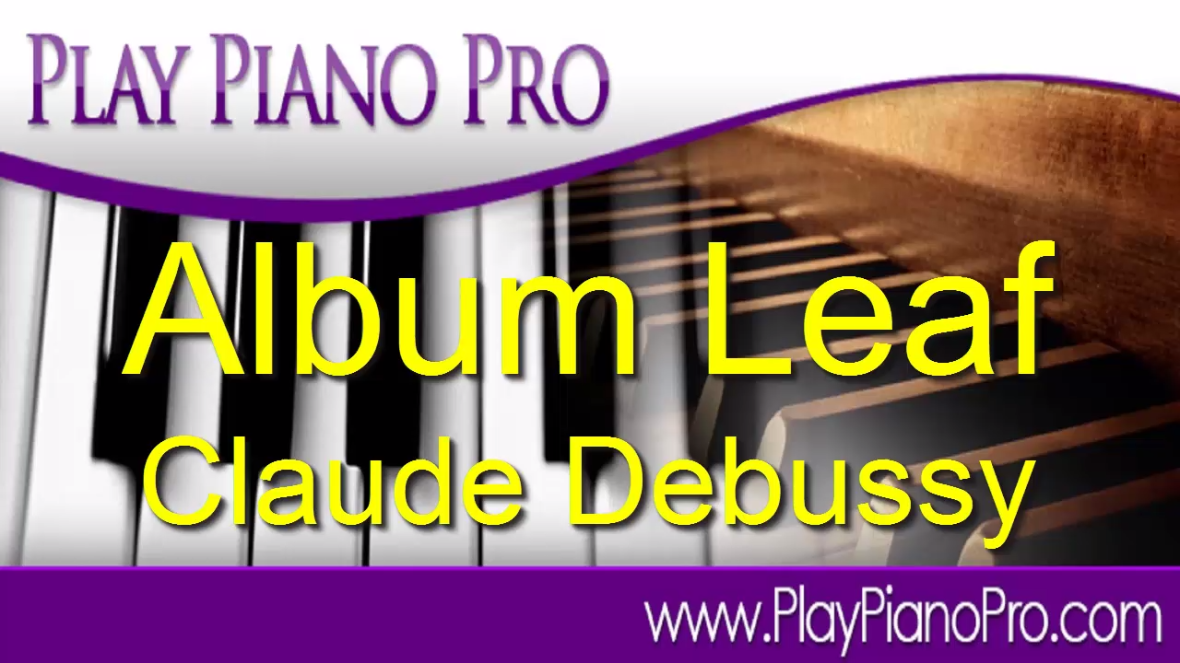 Watch How to Play 'Album Leaf' by Debussy L133 video on DTube
---
Album Leaf by Debussy (L133)
Transcribed and arranged by @brogue aka PlayPianoPro
A beautiful atmospheric piece that I would rate about Grade 2 -3 standard UK.
Please check out my other piano performance and tutorial video posts and be sure to bookmark @brogue so you won't miss any future free lessons.
Comments, suggestions, and feedback always welcomed.
Enjoy!
Video Channel on DTube: https://dtube.video/c/brogue
If you are on Steemit.chat, be sure to stop by https://steemit.chat/channel/piano and say "Hi!"
Links to other Piano and Keyboards tutorials:
Pachelbel's Canon: https://steemit.com/dtube/@brogue/zxqsdlel
Watermark by Enya: https://steemit.com/dtube/@brogue/ljmms0om
Gymnopedie No.1 : https://steemit.com/dtube/@brogue/vpeqlfxl
Edelweiss : https://steemit.com/dtube/@davidbrogan/7rtprryr
Links to some of my other solo piano live performances:
River Flows In You by Yiruma: https://steemit.com/steemiteducation/@brogue/e8f0--2017-08-13--river-flows-in-you-yiruma-piano-live-solo-performance
Bohemian Rhapsody by Queen: https://steemit.com/music/@brogue/375a--2017-08-16--bohemian-rhapsody-by-queen-piano-live-solo-performance
Moonlight Sonata by Beethoven:https://steemit.com/performance/@brogue/104b--2017-08-15--moonlight-sonata-beethoven-mvt1-piano-solo-performance