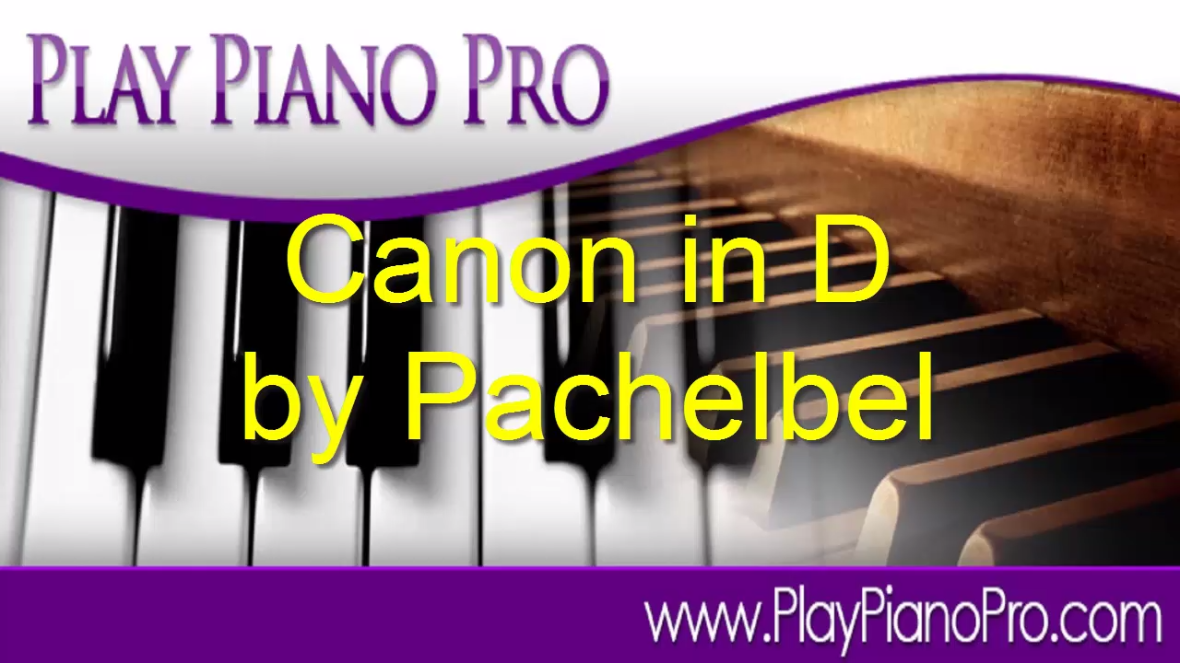 Watch How to Play Pachelbel's Canon in D | Piano Keyboards Tutorial on Synthesia video on DTube
---
The timeless question... Who wrote Pachelbel's Canon in D?
I jest. Poor old Pachelbel. His opening chord sequence loop has been used in 100's if not 1000's of hit songs from "See you when I get there" to
"Go West" to "With or Without You" to "Streets of London" to "Let It Be" to... actually I could name songs all day but you get the gist.
The point is... Pachelbel never received as much as a penny, a Bitcoin, a cent, a Steem dollar, even a single Ripple in royalty payments.
And there are those who whinge and complain... just saying.
Anyhoos, I would rate this one (if you aren't familiar with this toon, I don't know what to say or where to begin) about Grade One-ish UK.
Played at many a wedding. Maybe even Pachelbel's.
Please check out my other piano performance and tutorial video posts and be sure to bookmark @brogue so you won't miss any future free lessons.
Comments, suggestions, and feedback always welcomed.
Enjoy!
If you are on Steemit.chat, be sure to stop by https://steemit.chat/channel/Ireland and say "Hi!"
Links to other Piano and Keyboard Tutorials:
Watermark by Enya: https://steemit.com/dtube/@brogue/ljmms0om
Gymnopedie No.1 : https://steemit.com/dtube/@brogue/vpeqlfxl
Edelweiss : https://steemit.com/dtube/@davidbrogan/7rtprryr
Links to some of my solo piano live performances:
River Flows In You by Yiruma: https://steemit.com/steemiteducation/@brogue/e8f0--2017-08-13--river-flows-in-you-yiruma-piano-live-solo-performance
Bohemian Rhapsody by Queen: https://steemit.com/music/@brogue/375a--2017-08-16--bohemian-rhapsody-by-queen-piano-live-solo-performance
Moonlight Sonata by Beethoven:https://steemit.com/performance/@brogue/104b--2017-08-15--moonlight-sonata-beethoven-mvt1-piano-solo-performance