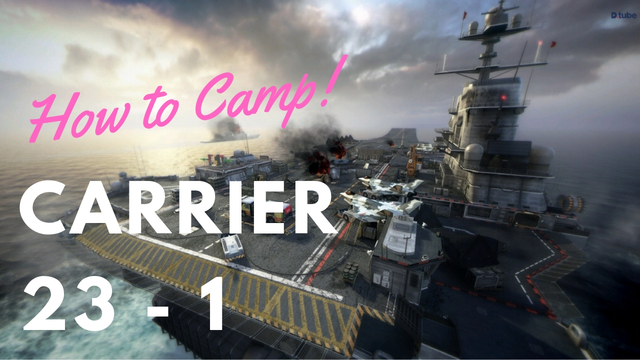 ---
This is a killstreak I have on a fair bit when playing Call of Duty Black Ops 2 as you can rack up so many kills with it and use it to get your top tier scorestreak, such as Lodestar or Swarm etc.
It took me a while to get to grips with the Dragonfire controls, but then one day it just clicked (pardon the pun), and I was able to use it really well...just keep moving and keep up high.
To be fair, Carrier is a great Call of Duty map to use the Dragonfire on as its very open, and its harder for people to hide.
You will notice I also had a Stealth Chopper in the air too haha
I have the full video to this on my YouTube Channel: https://www.youtube.com/channel/UCI0ugkzyeZvt_-Ph7E1PGWw
I get 23 - 1 Kill/Death ratio and the host rage quits.
If you fancy challenging me, then I welcome it! My gamer tags are below:
---
INSTAGRAM: Camping_Bastard
PC Steam: CHICKEN MADRAS
PC Blizzard: CHICKEN BALTI
Xbox360: HAPPY CAMPERZZ
---
#gaming #camping #camper #campingbastard #chickenmadras #chickencamper #cod #bestcodcamp #codcamp #theworm #blackxworm #blackops4 #callofdutycamp #codcamping #yemen #bo4 #bo4camp #camphard #tryhard #callofduty #commando #titan #titanlmg #lmg #callofdutyblackops #fortnite #apexlegends #bouncingbetty #treyarch #activision #infinityward #guardian #trophysystem #yemencamp #killstreak #scorestreak #codclips #codclip #callofdutyclips #blackops2 #blackops #blackops2camp #carrier #carriercamp #wmdcamp #blackops1 #blackops #bestcamp #bestcampspots
---
▶️ DTube
▶️ IPFS