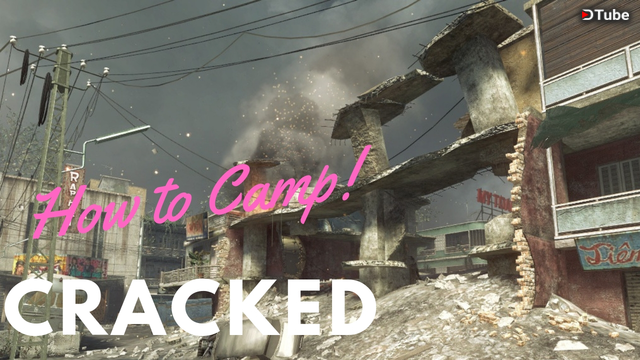 ---
They don't make maps like this anymore, it feels huge. Ofcourse I only ever use a small portion of the map being a camper bastard! I did apologise for the own team melee kill using on screen text.
This camp was while playing CTF (Capture the Flag), of course I did not capture a damn thing! I sat at the back of the map and camped obviously tee-hee-hee!
Using the Commando (one of the best guns in Black Ops 1) I call in Counter Spy plane, Napalm Strike and Mortar Team killstreaks.
The clip is 1 min long as it was made for my Instagram: camping_bastard
#gaming #camping #camper #campingbastard #chickenmadras #chickencamper #cod #bestcodcamp #codcamp #theworm #blackxworm #blackops4 #callofdutycamp #codcamping #yemen #bo4 #bo4camp #camphard #tryhard #callofduty #commando #titan #titanlmg #lmg #callofdutyblackops #fortnite #apexlegends #bouncingbetty #treyarch #activision #infinityward #guardian #trophysystem #yemencamp #killstreak #scorestreak #codclips #codclip #callofdutyclips #blackops2 #blackops #blackops2camp #carrier #carriercamp #wmdcamp #blackops1 #blackops #bestcamp #bestcampspots
---
▶️ DTube
▶️ IPFS