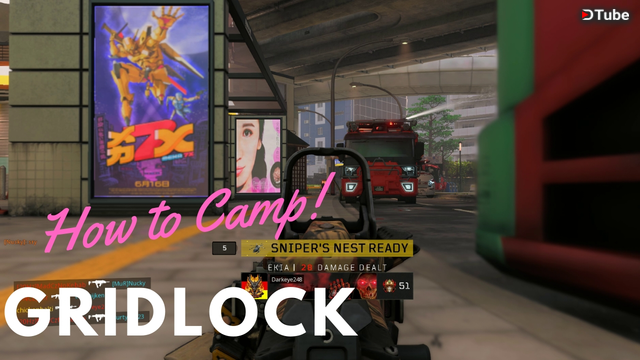 ---
Its the first time I have equipped the Sniper's Nest scorestreak and I got it on my first game with the help of the Counter UAV scorestreak, which pretty much did all the hard work for me.
I have my dirty Titan LMG with red dot on this game for a change hahahaha.
I had stopped recording the video after I died before this streak, and I only turned it on when I called in Counter UAV. The reason I stopped recording is that I had a really good clip before this one, and when I stop it I know I can find it again at the end of the night if I have a bunch of good content.
Once I saw how well the Counter UAV was doing I hit 'Alt F9' on my keyboard to activate recording again...sorry its a bit of a pants video, I'll make sure the next one is better.
Cheers x
#gaming #camping #camper #campingbastard #chickenmadras #chickencamper #cod #bestcodcamp #codcamp #theworm #blackxworm #blackops4 #callofdutycamp #codcamping #yemen #bo4 #bo4camp #camphard #tryhard #callofduty #commando #titan #titanlmg #lmg #callofdutyblackops #fortnite #apexlegends #bouncingbetty #treyarch #activision #infinityward #guardian #trophysystem #yemencamp #killstreak #scorestreak #codclips #codclip #callofdutyclips #blackops2 #blackops #blackops2camp #carrier #carriercamp #gridlockcamp #gridlock #blackops1 #blackops #bestcamp #bestcampspots
---
▶️ DTube
▶️ IPFS