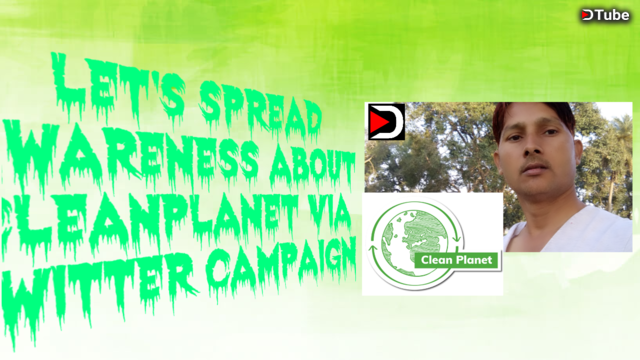 ---
Hello my fellow steemains and dtubers
This is my 23nd vlog for making clean planet video .This is my daily routine I get up early in the morning about 5 o'clock and after completing morning task I reach my playground at 6:15 and make 4 round of the ground. meanwhile I found time to contribute in making clean planet.
if I become late then I complete this task during batting innings. I have enough time contribute in this project. I am doing this task daily because I love our planet and feel good to make environment clean.
Recently I have seen so many blogger taking interest in this campaign and they are giving their best part to clean our planet by their blogs.
So let's make a way to clean our Earth and give the proof to be a good civilian.
Friends you can also contribute in this campaign making clean planet because it is fundamental necessity for human being.
I am much thankful @cleanplanet providing such a good project.
Today is 10-3-2019
I request to all big whale to encourage @cleanplanet by support and donation .
Special reference
Go #trashes Go
Go #STEEM Go
============================================
My Dtube-d.tube/#!/c/certain
Join on-https://discord.gg/sw6DJz
You can fallow me on twitter-[https://twitter.com/certain95674252
Youtube channel-https://www.youtube.com/channel/UCftS7IxT0B2jqmmqvOldgUQ
Instagram-https://www.instagram.com/p/BsJ9FMflUVY/?utm_source=ig_share_sheet&igshid=6sxjsel5ek44
---
---
▶️ DTube
▶️ IPFS