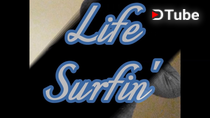 ---
Freelance Short Film Music Composer
Produced by Cesar L'Rossi
Vocals by Cesar l"Rossi
Film Director DeAnn A.R
Production Supervisor Lydia N.R
Located in Birmingham Alabama. Contact info: TruRossiMusic@gmail.com for inquiries
(you need music Tracks for your videos = SBD/STEEM)
I believe in life! And I believe...what you do with it makes a HUGE difference and impact on how you develop to think. How you move around this world. How you particularly perceive things. How your conscious and subconscious mind works with or against each other. Choose your path in life carefully through goals, through your Yes(s) and No(s)...And your "maybe(s)." Because what you do or don't do! It's all on you!!...because we're all out here...on this HUGE wave of consciousness LIFE SURFIN'!
Please Enjoy! Drop A Like! Then If I Didn't Bore You! Hit That Subscribe Button And Become Family! Beyond More 2 Come!!!
Thank You For Listening! And Remember! Today! You! Are! AWESOME!!
Also Follow Me On:
DTube
@cesarlrossi
Youtube
@trurossimusic
Steemit
@cesarlrossi
Twitter
@CesaLRossi2
---
▶️ DTube
▶️ IPFS