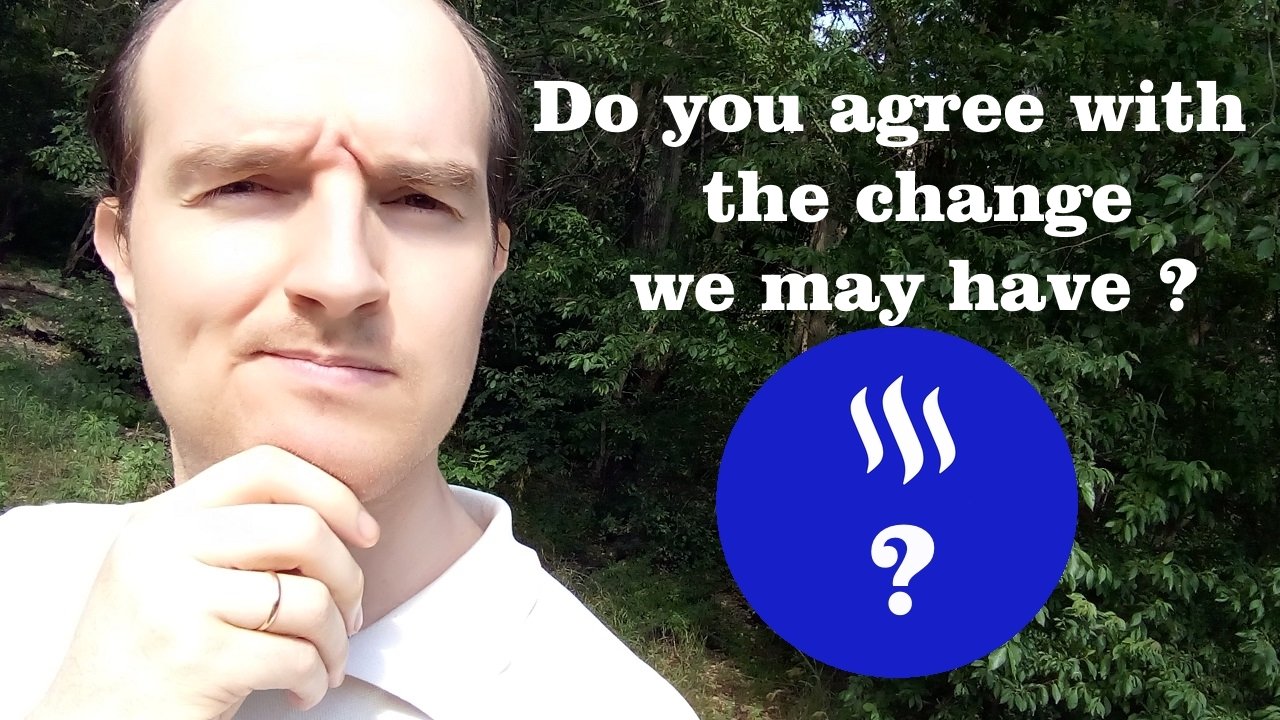 ---
After reading this post Reward Curve Deep Dive from Senior Blockchain Developer at Steemit, I decided to create content about that to understand the opinion of my followers and steem community about that.
So, I'm not a native English speaker and I'm not a technical guy to understand everything we will have, but I've been on steem for almost 2 years and I have my view on how steem blockchain exactly works now after the previous hard fork.
The changes that we may have in the future are :
Increasing curation rewards from 25% to 50%.
We will earn from the post more curation reward when we will upvote it later.
We will not lose that much voting power and rc's while downvoting.
This is at least what I understand from the post from the team and you can correct me if I'm wrong.
I want as well to write my opinion about each change :
About increasing the curation rewards from 25% to 50%, I'm mostly positive, but only if it will really motivate more stakeholders to curate more content, because they will see it more profitable and they will not just hold that power without upvoting anyone.

About the second change, I think it will be good for sure, so it will motivate more people to upvote others, but not themselves. That will make more people happy, I think, and will motivate them to create more.

About the third change, I think it's not that good, because people may start to downvote more knowing that they will lose less from that. Of course we have spammers and abusers, but I see also a lot of downvote wars, and that may hurt the community.
Those are my ideas about the change that we may have on steem with the next hard fork.
What's your opinion on all this and do you agree with all these changes?
You can as well participate in the poll of @cervantes here : ......will you support a hardfork implementing the "Economic Improvement Proposal" or "EIP." . It's mostly a question for witnesses, but I think that the community should also take its part.
I hope for the best for this awesome blockchain and for the community.
Whatever changes that we will have in future, I wish they will help us all.
---
---
You'r welcome to @dcooperation , the community I'm building on steem.
Join our discord server here : https://discordapp.com/invite/G6BAWzw
Subscribe to my youtube channel here : youtube.com/c/clixmoney
---
▶️ DTube
▶️ IPFS