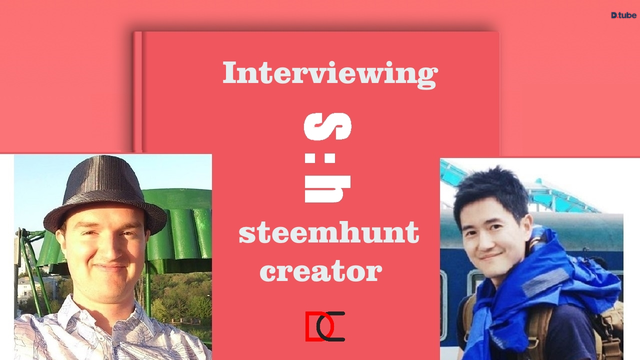 ---
In this video I interviewed @project7 , the creator of @steemhunt.
The co-founder of the project is @tabris .
steemhunt.com is one of the coolest application on steem blockchain that rewards steem hunters for discovering products.
For more details about @steemhunt economy check this website : https://token.steemhunt.com
The managers of the project are :
@teamhumble and @fruitdaddy mentioned in the video.
In the interview @project7 shared with me, how he joined steem, what he thinks about steem, how the project was created, how they achieved such success and about their plans in the future. He explained why each application in steem needs its own token.
The project really deserves attention and it's a big promotion for steem blockchain.
Follow @steemhunt in twitter here : https://twitter.com/steemhunt
Join their discord server here : https://discord.gg/kBemc83
Telegram : https://t.me/steemhunt
Reddit: https://www.reddit.com/r/steemhunt
Enjoy watching the interview.
---
---
---
You are always welcome to join our community @dcooperation. ☺
---
---
---

Here is the link to our discord server : https://discord.gg/UMAMYkP
You can delegate to @dcooperation here : https://steembottracker.com/delegation.html
Subscribe to my youtube channel here
Subscribe to the channel of our community DCooperation

Watch the youtube version here :