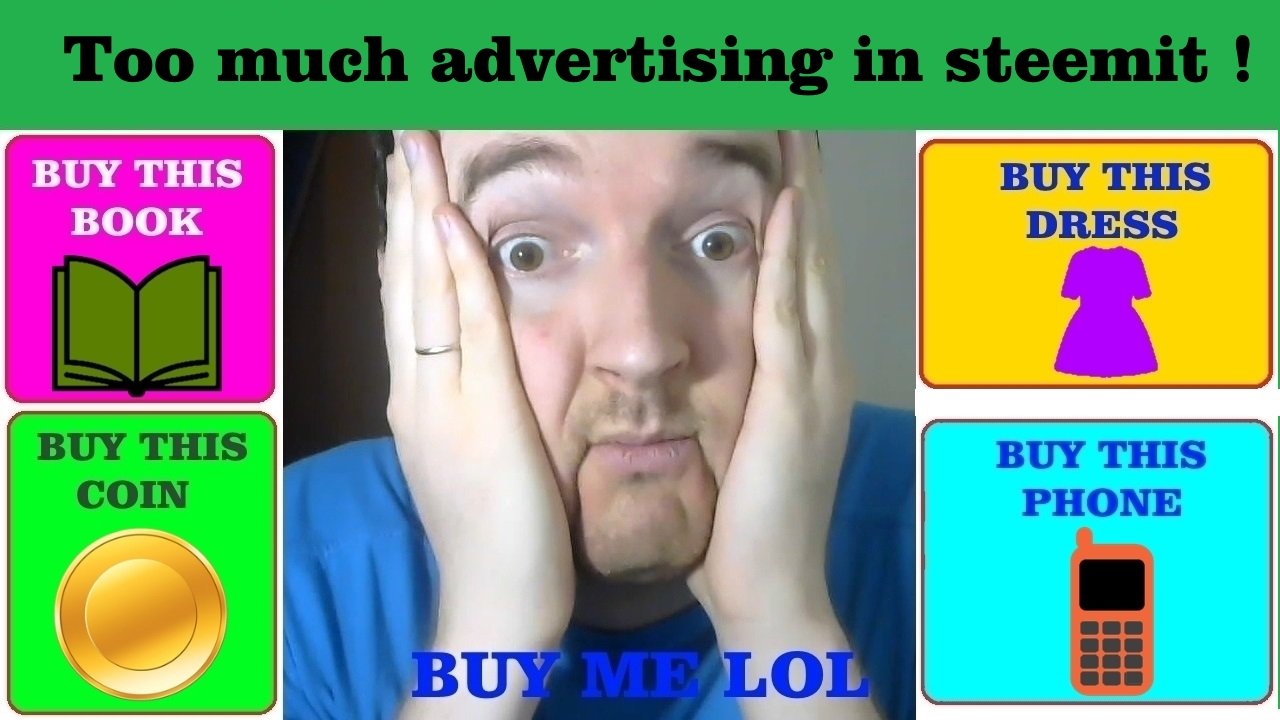 ---
I opened today a few steemit page and I've found really a lot of advertising in it.
Usually we see only one or two banners, but 5 ? It's really a lot.
I just want newcomers when they join steemit to be happy about it.
I understand that steemit want to make money, but with so much advertisement, is crazy I think.
I'm just shocked !
What do you think about this ?
I've been on steem for more than 2 years and I always use steemit to comment and upvote !
Sometimes I clicked even by mistake on those mistakes. How can I be sure that they are not including a fishy website. Maybe they are inviting us to a ponzi or worse, maybe a competitor of steem is promoting there.
I also understand if it was controled by steemit and only approved things will be advertised here.
But, it seems that those ads are from google.
We use to enjoy curating and creating here without those adds, it seems that using only the apps is the solution. I'm just too adicted to steemit.
What if we will see that in our posts in the future ? Are we getting paid for that ? I don't know.
Anyway, I don't want to create drama or something, I'm just sharing my opinion as always.
At least the thumbnail is fun and I'll make you smile. lol
Thanks for reading my posts and watching my videos. ☺
---
▶️ DTube
▶️ IPFS