I can't upload videos to Dtube, the snap is giving problems, apparently the snap is already uploaded, but when you click submit button it gives you an error that says: "please upload snap picture". I´ve tried with png, jpg different size of picture.
It also gives another error related to the snap that says: IPFS error while uploading / Error: XHR error, as you can see in the pictures below.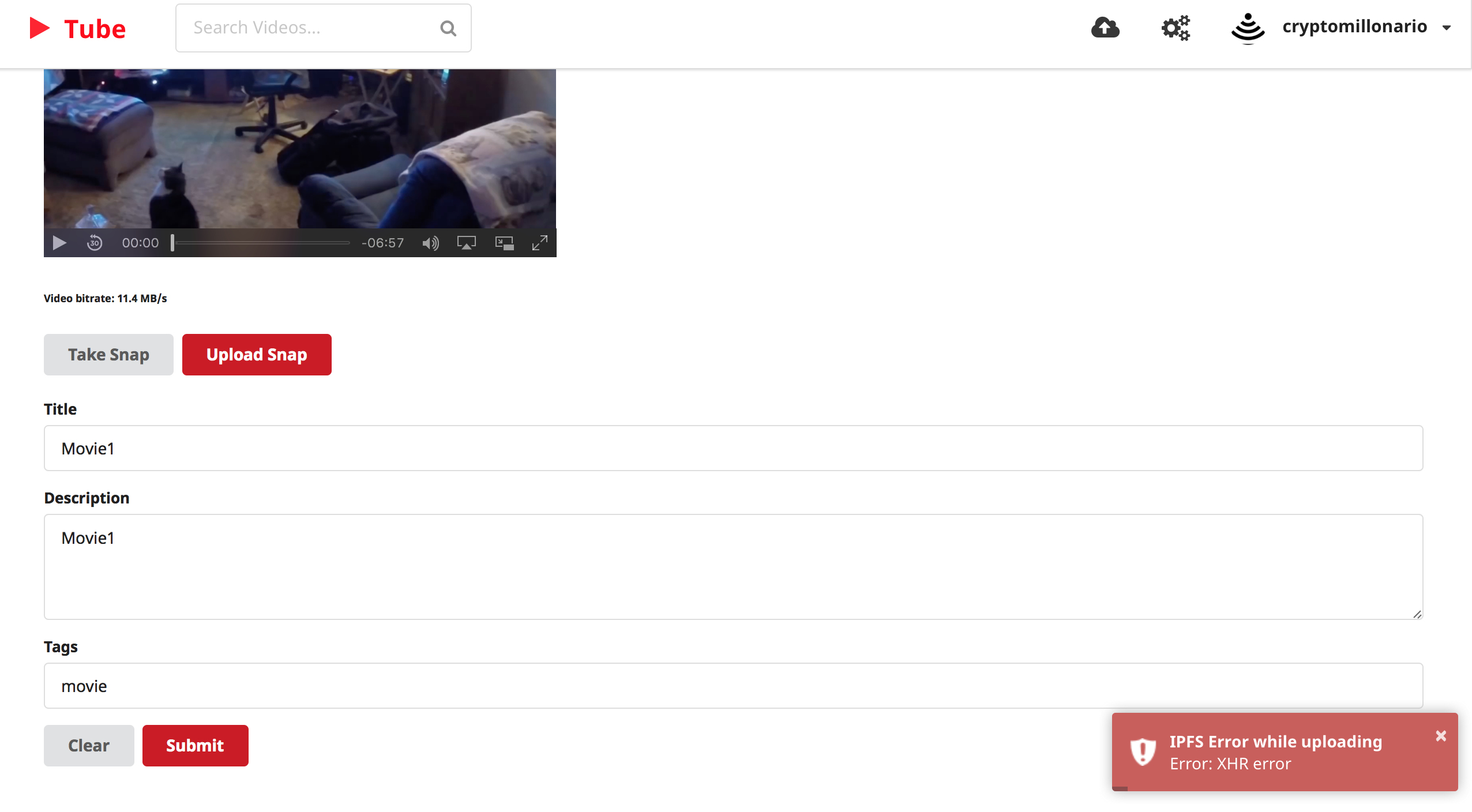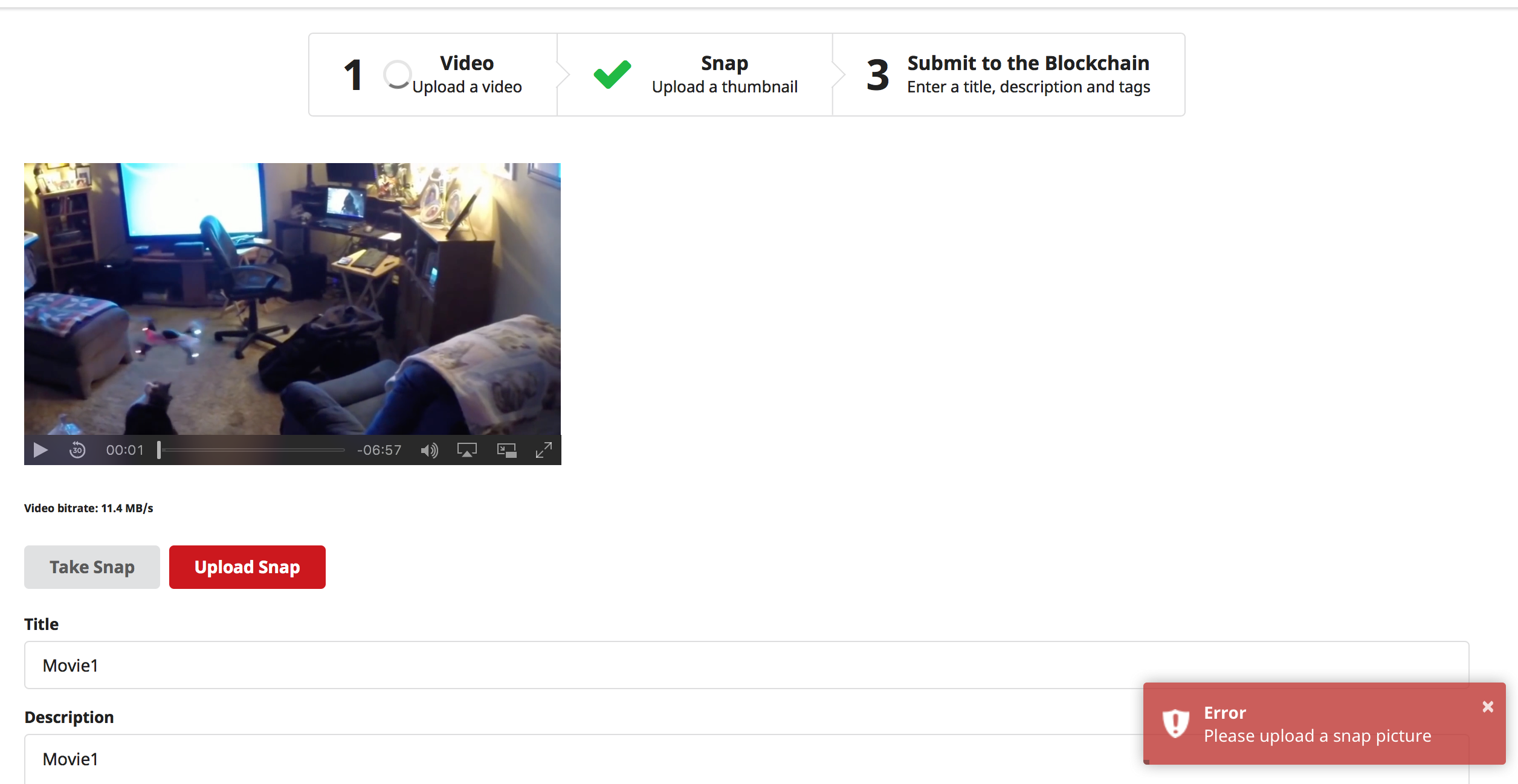 Has anyone found a solution to this error?